6.Glass Garden Mushrooms
Glass garden mushrooms made from bowls and vases. repurpose garden art. Photo via The Garden Glove.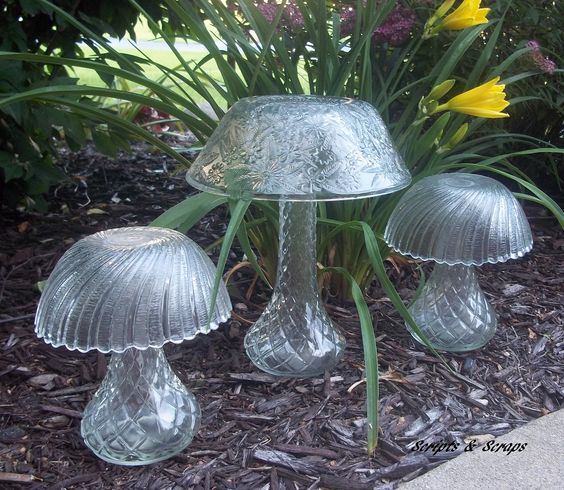 7.Hypertufa Mushroom
Hypertufa mushroom using gunny sack material and a lamp form for the top. Tutorial via Garden Variety Hoe.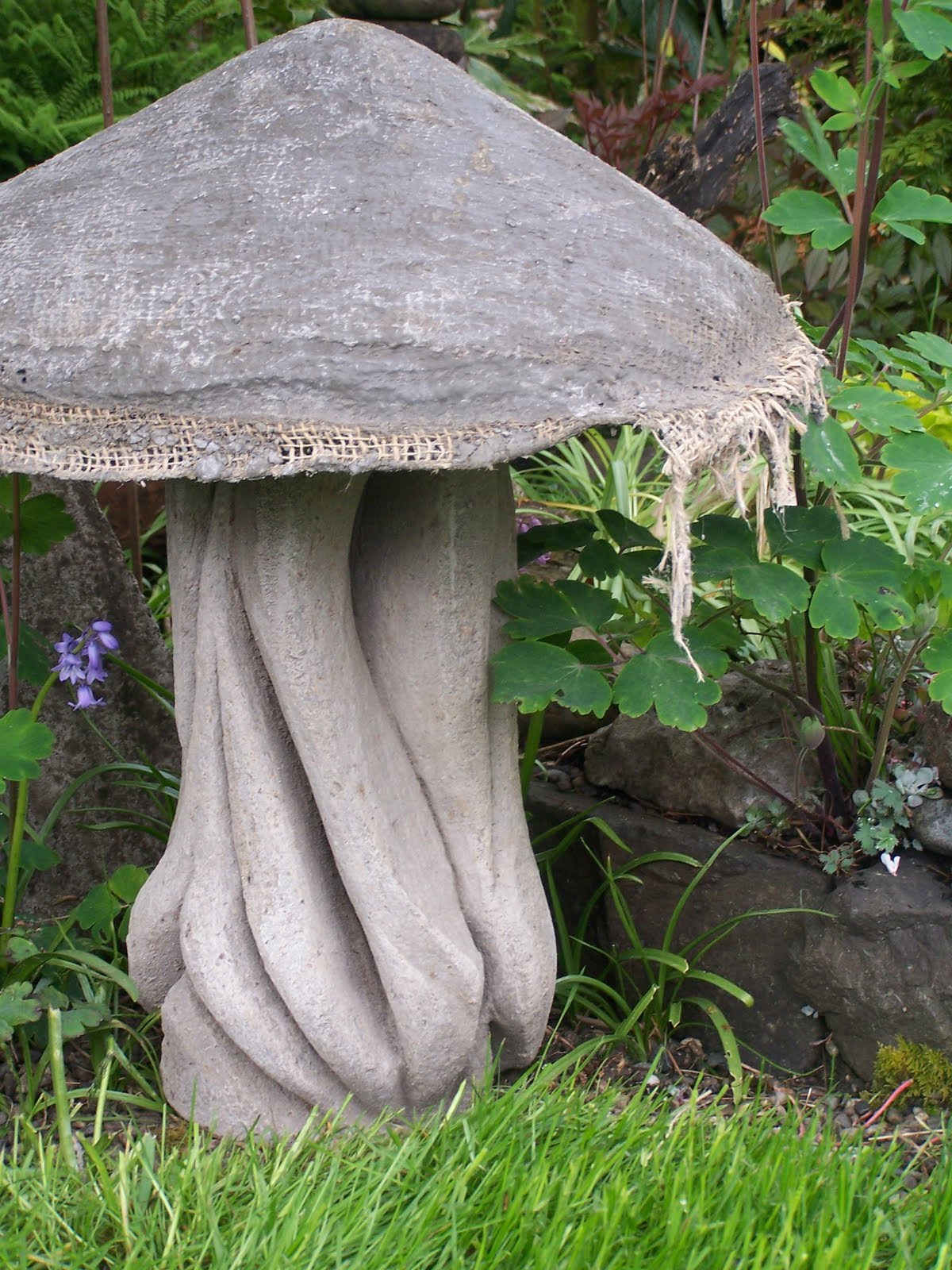 8. DIY Clay Toadstool for Your Fairy Garden
Tutorial via Fairy Gardens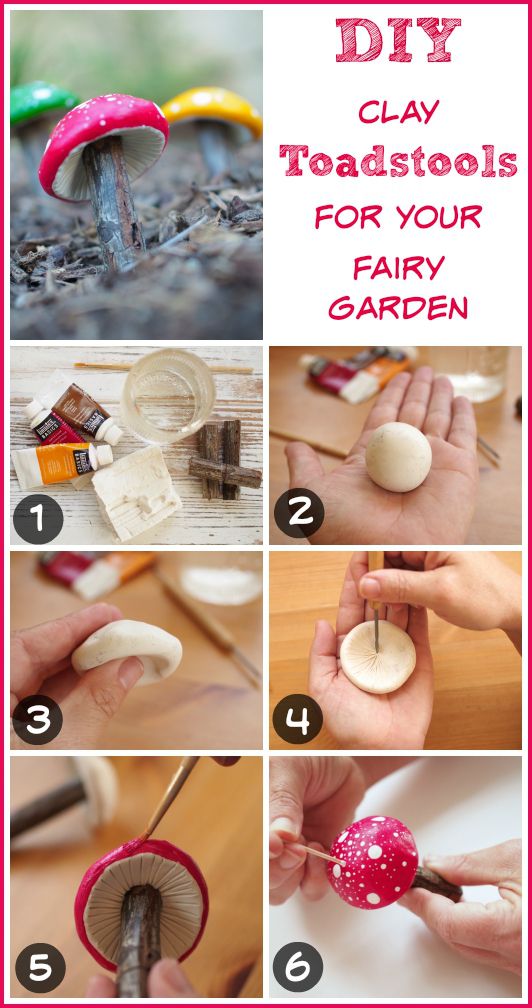 9. DIY Concrete Mushrooms
Tutorial via Ljc's Project.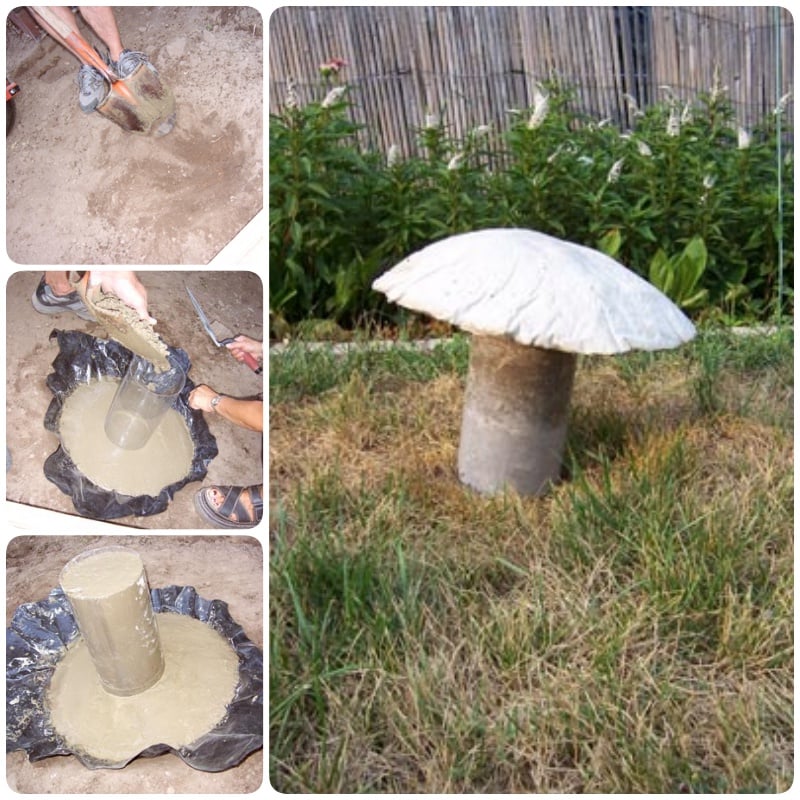 10. DIY Mini Concrete Mushroom
Tutorial via Crown Hill Day by Day.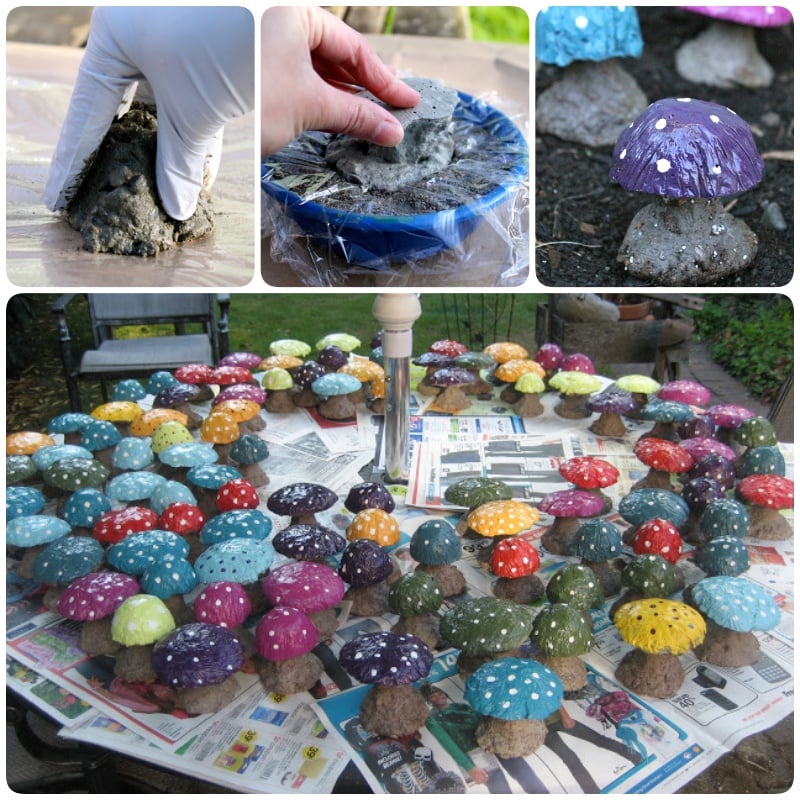 11.DIY Miniature Fairy Mushrooms
Tutorial via Shabby Beach Nest