If you love to cook you know that nothing beats the flavor of fresh onions for your salads, dips or soup. Wouldn't it be nice if you can just pluck them straight from your garden without even walking outside? You can grow your own onions in yard, but it takes too much space. Here is an easy solution – making Vertical Onion Tower Planter out of Plastic Bottle. This project shows you how you can have all the chives you want right in your windowsill! All you need is a plastic bottle which you can get for free. It's an easy project and one that your children will enjoy as the results are very obvious and quick.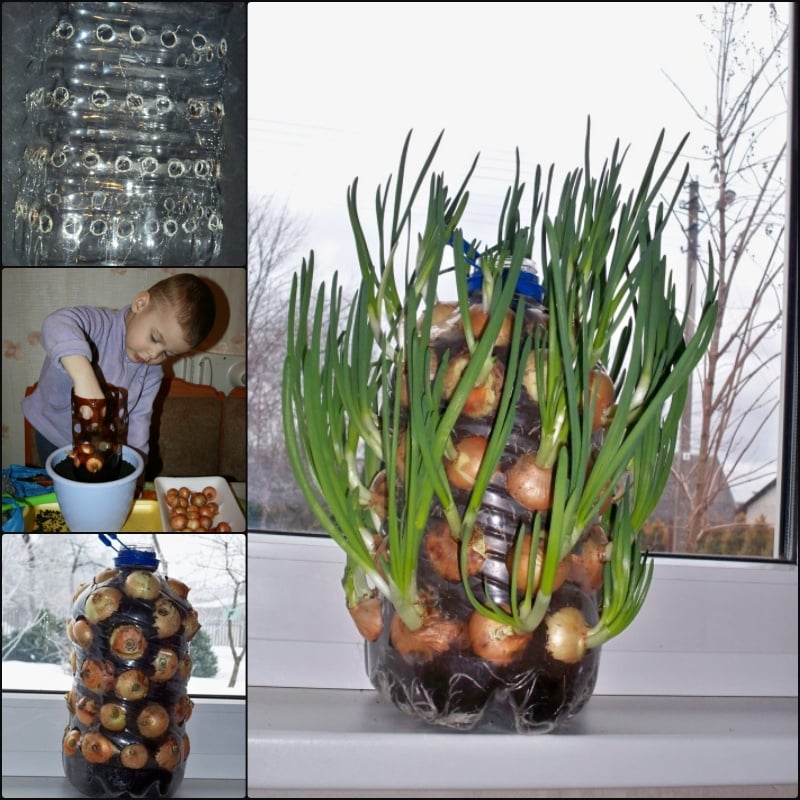 What you will need:
Big Plastic Bottle (5-Liter)
Soil
Onion Sprouts
Cutter
How to do:
The simple hack consists of preparing the planting vessel (aka the 5 liter bottle) by cutting holes into it and then filling the bottle with layers of onion sprouts and soil. Water your newly planted onion sprouts and set the planter on your windowsill.
Click below link for tutorial…