These cute hand planters, All you need is gloves, cement and your favorite plant!
Couple of things to keep in mind – make sure there is no air in the fingers of the glove and constantly 'burp' them to get all of it out and then I lay mine into a pot to curve the fingers.
The other thing to keep in mind is that wherever the fingers touch, it's hard to get the gloves out, so you have to cut them with a razor blade, then carefully pull them loose.The fingers are fragile, so be careful doing this.
Another option would be to just let the glove weather away in the sun, or carefully burn them off with a propane torch.
you can intending to plant some of my favorite little hardy succulents in them. Enjoy!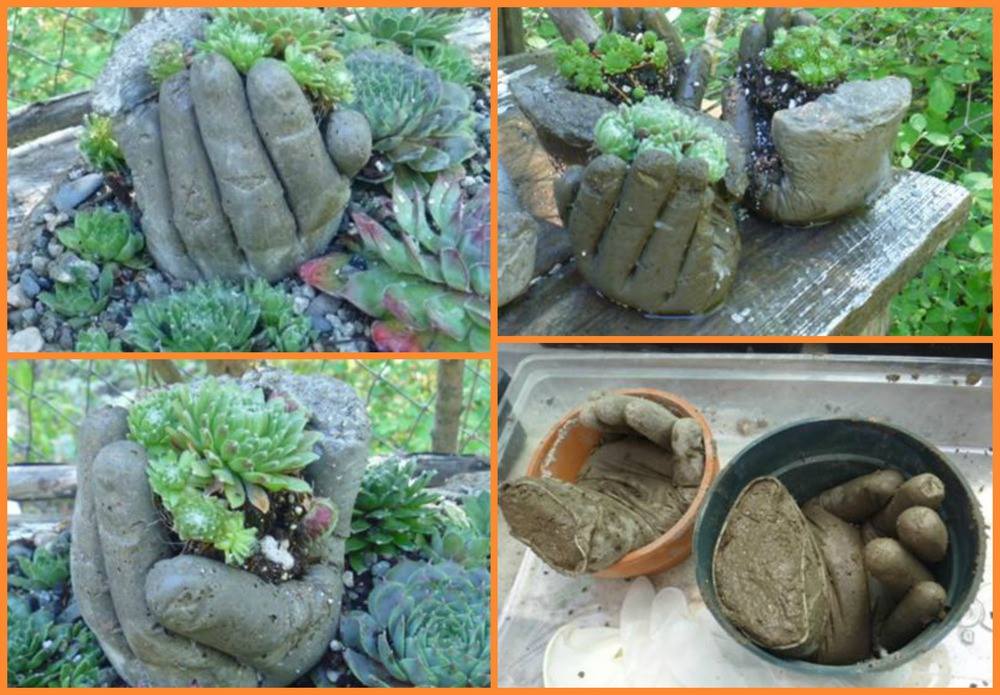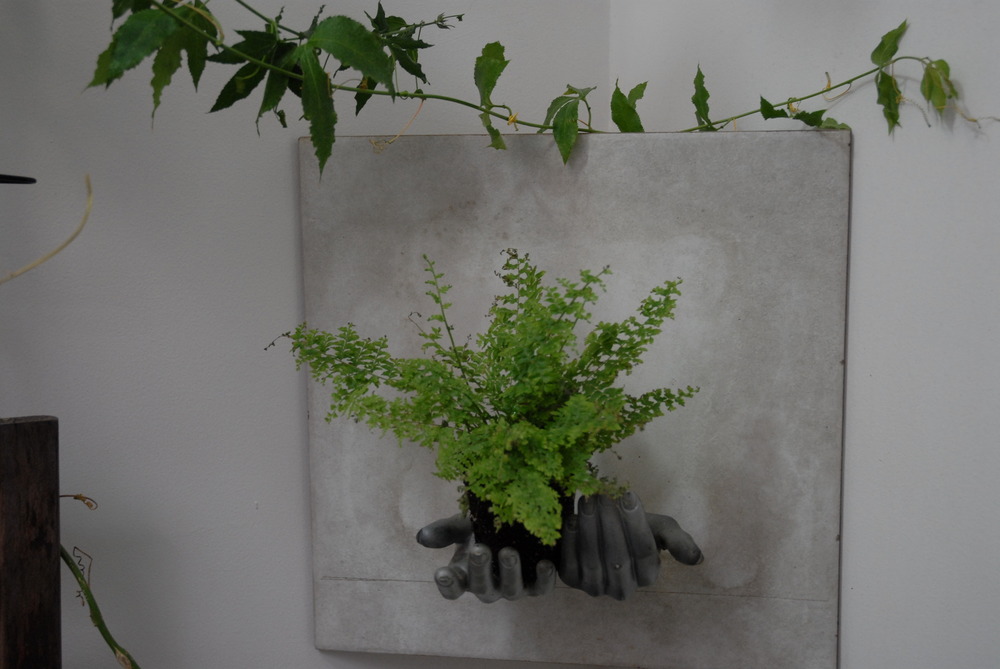 Pictures via Bluefoxfarm