Those four rubber tires that make your car go round won't last forever. What do you do with the old tires after you replace them with new ones? There are many ways that you can recycle them, but this one is a bit of special. I have never thought that you can create a gorgeous fish pond from old car tires. Tire Ponds are a great little garden feature that can enhance the overall aesthetics of your yards .
Upcycling is something great for someone who loves the world and DIY projects. For this project, it is very easy to get the materials – old tires, since people always want to get rid of them.  The steps you need to do in order to create your own decorative pond are pretty simple.  You can get as creative as you like. Don't forget to decorate it once you are done. Decorate the edges of your pond with different sizes of rocks, until you get the wanted design, and that's all, at the end you'll have your very own personalized little pond. Check out the links below to get the tutorial.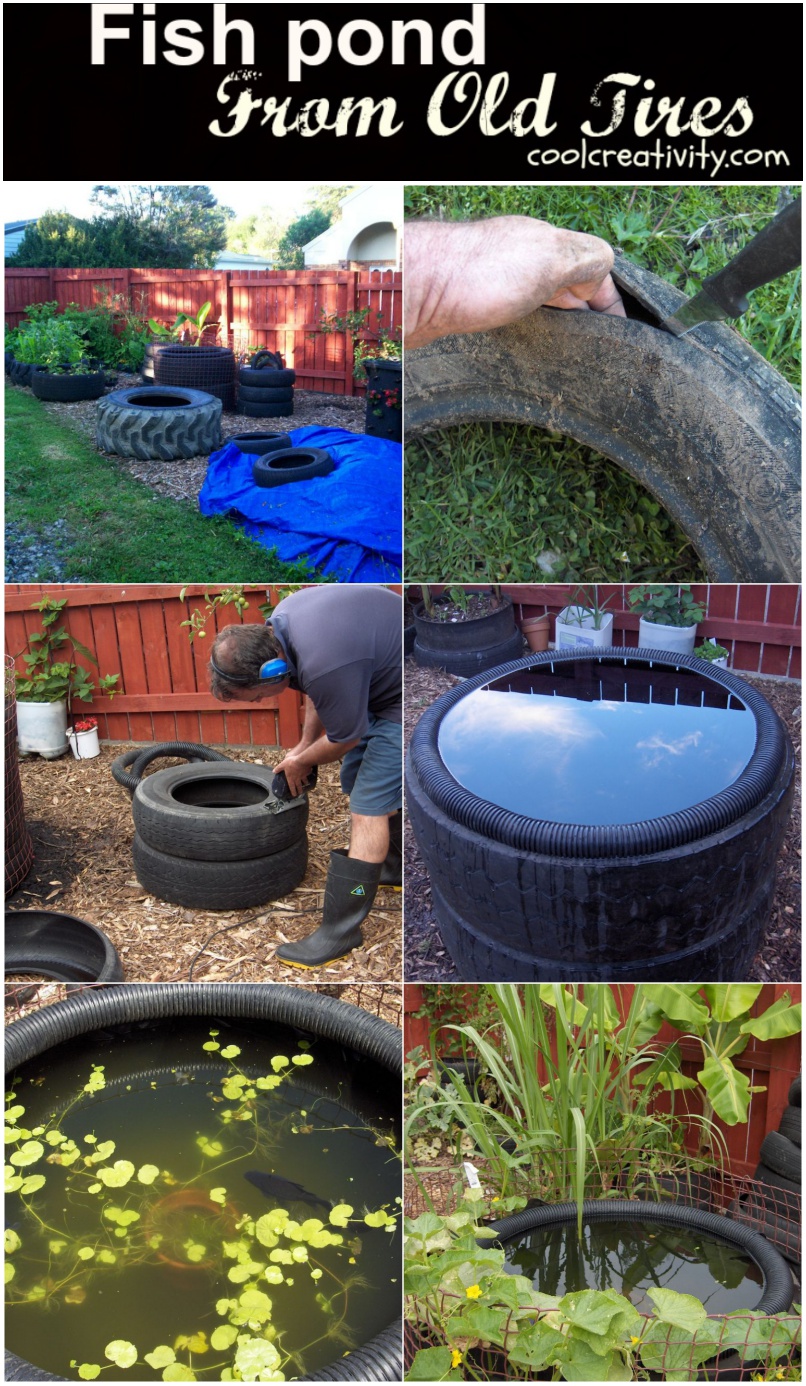 Click below link for tutorial…
You may also like ..