Summer is here. We will go to beach, swimming pool or water park more with our family. Did you feel that you didn't have enough hands to hold all the stuff last summer? Did you see people at the beach lying on towels with pillows attached? This post is going to introduce you a genius idea – Make Beach Towel Bag with Pillow to make this summer even better. Not only is it a pillow AND a towel, but also it doubles as a way to carry all your stuff to the beach; sun tan lotion, sunglasses, cellphone, books, and anything else you can fit in.
You may also like: 10 DIY Towel Mermaid Tails (Sewing & No Sewing)
DIY Make Beach Towel Bag With Pillow is really a very simple project, and it should be easy also for beginners in sewing. You will need two towels (old or new) and a pillow. Take one towel and place it near your pillow. Cut the towel so that it is the same width as the pillow, but with a small allowance (you can crop it later if necessary).
You may also like: DIY Victoria's Secret No Sewing Swimsuit Cover-Up
If this is something you have been looking for for a long time, now it's a great time to get the project going. You can read the tutorial below how to sew a beach towel blanket with comfy pillow into a practical bag with pockets for your sunscreen and favorite book.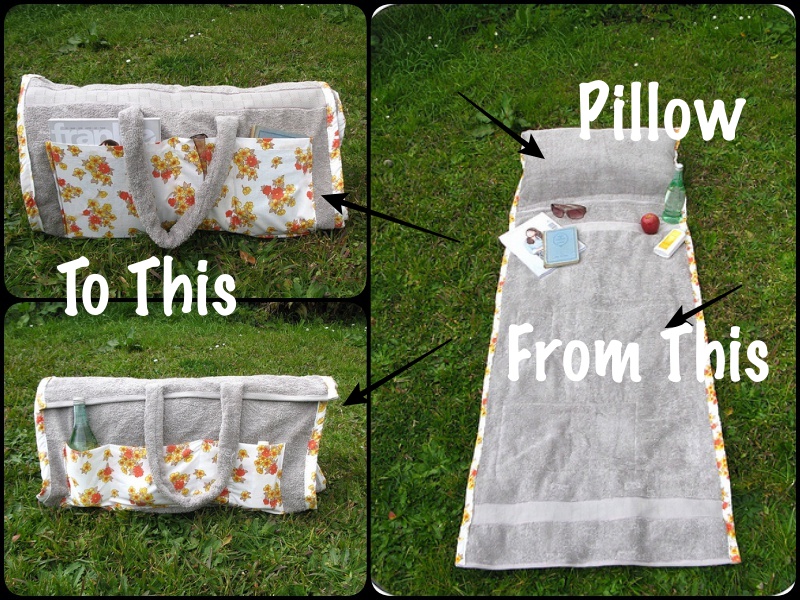 Click below link for tutorial…