11.Prevent Your Child's Toys From Floating Away In the Bathtub Via: reddit.com.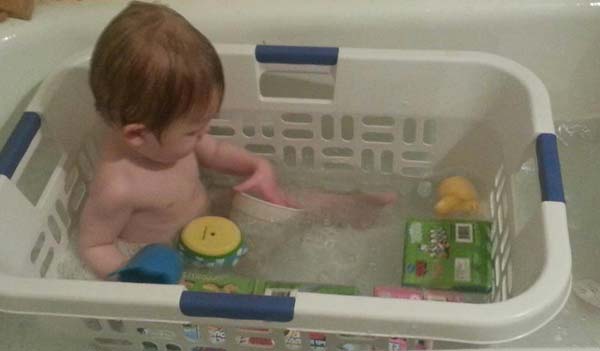 12.Use to-go sauce pots to keep pacifiers clean while you're out Via: cynditha.blogspot.com.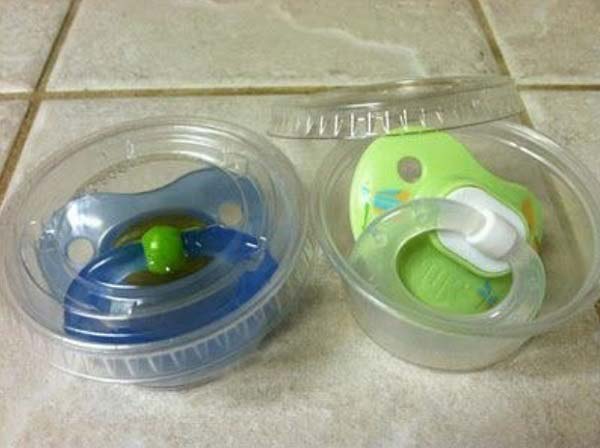 13.Stick a Command hook on the back of a high chair to hold bibs. Via:definitelyjennifer.com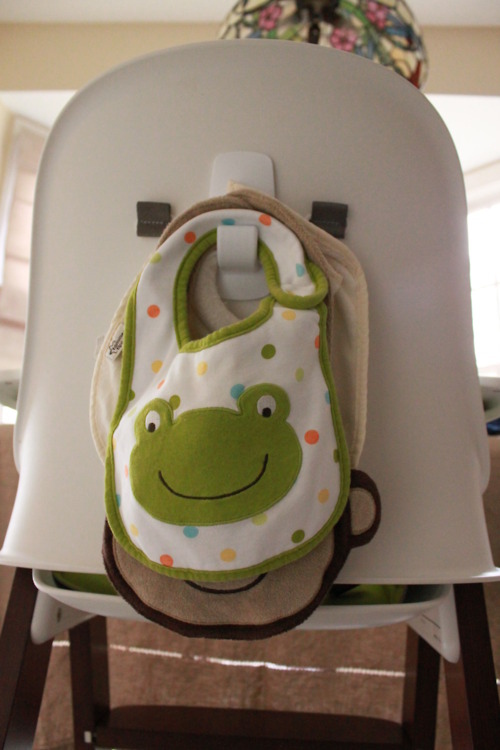 14.Teach your child to hold a pencil the right way with a wad of Kleenex.  Via:rocksinmydryer.typepad.com

15.A big cardboard box can be re-purposed into a stair slide.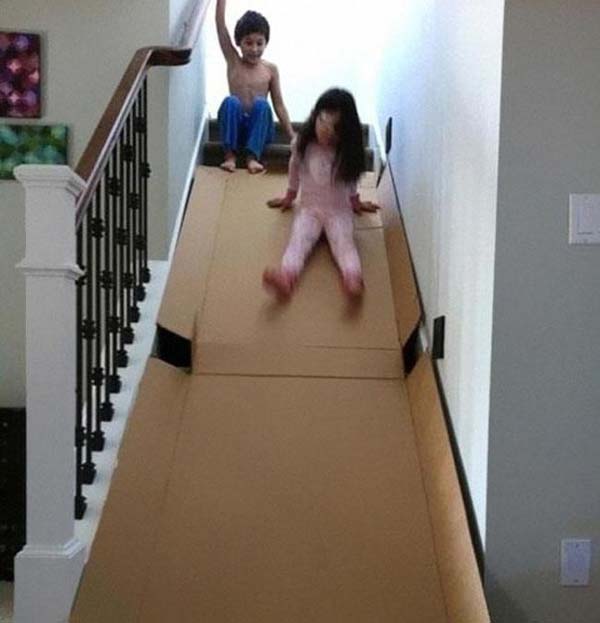 16.A baby shower cap will make bath time tear-free Via : fancy.com.
17.Turn an throwing away lotion bottle into a faucet extender Via : pinterest.com.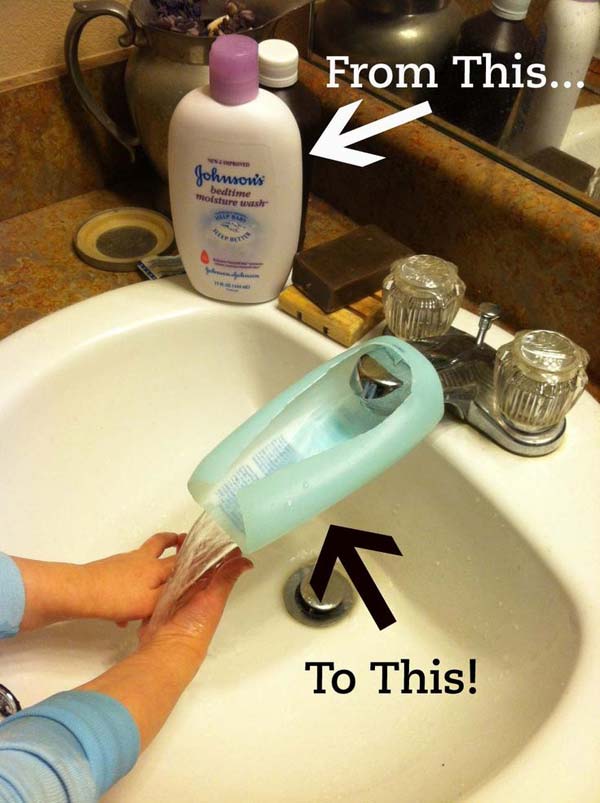 18.Cute baby mop suit Via : betterthanpants.com.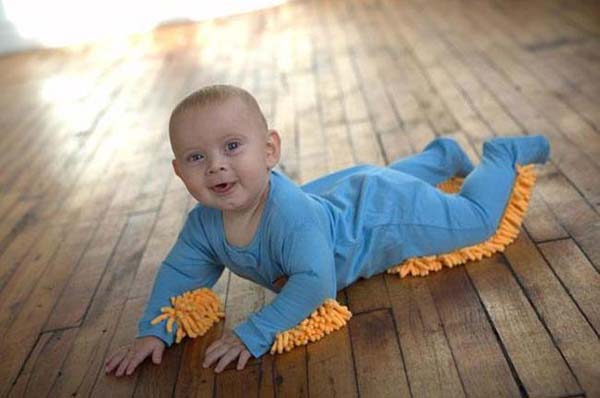 19."You Shall Not Pass" sign tells your kids when they have enough toilet paper Via : amandathevirtuouswife.com.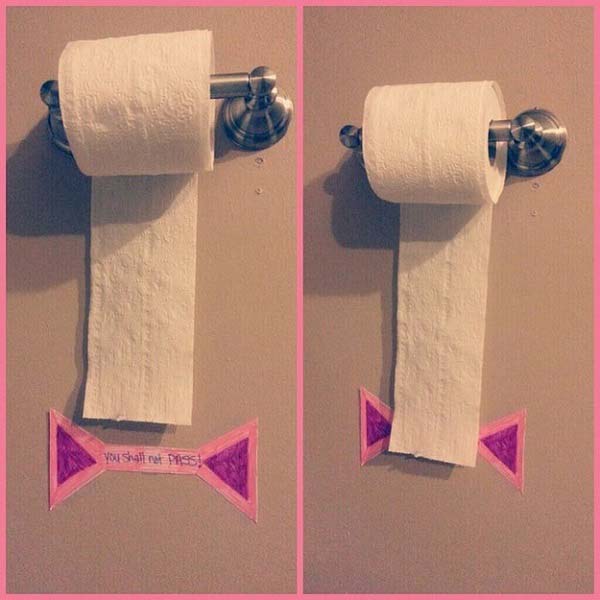 20.Create a safe play area for your kids with inflatable pools Via : imgur.com.