During the flu season, it can be easy to catch cold or coughing for everyone. Sadly, kids are no exception, and it is even harder for them to fight a virus that comes with fever, sore throat, and a nasty cough. You know this recovering process is very unpleasant for both kids and parents. Here is a little cold remedy to keep you calm, save you some cash, and soothe your throat.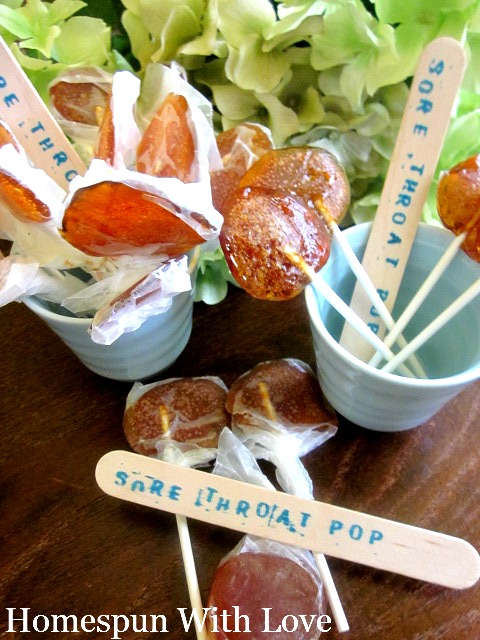 These honey lemon sore throat lollipops are a great soothing remedy to ease discomfort. All you will need is some water, lemon extract, honey, lollipop sticks
and candy thermometer. The directions are simple and each step is accompanied by a lovely picture to help you through the process. This perfect cure is cheap, easy, and healthful.
Take some time to try it this season! Click below link for recipe
Please Note: HONEY SHOULD "NOT" BE GIVEN TO CHILDREN 12 MONTHS OR YOUNGER. CONSULT YOUR PEDIATRICIAN FOR ADVISE. THE RISK IS HIGH FOR INFANT BOTULISM.