This is an easy way to make a cool, cheap and portable bed using pillow cases.The great thing with this pillow bed is that it is easy to store and wash. Just remove the pillows from their cases and place the cover in the washing machine, fold and place in your linen cupboard until its needed. This is an easy, comfy mattress for on the go or for the lounge floor.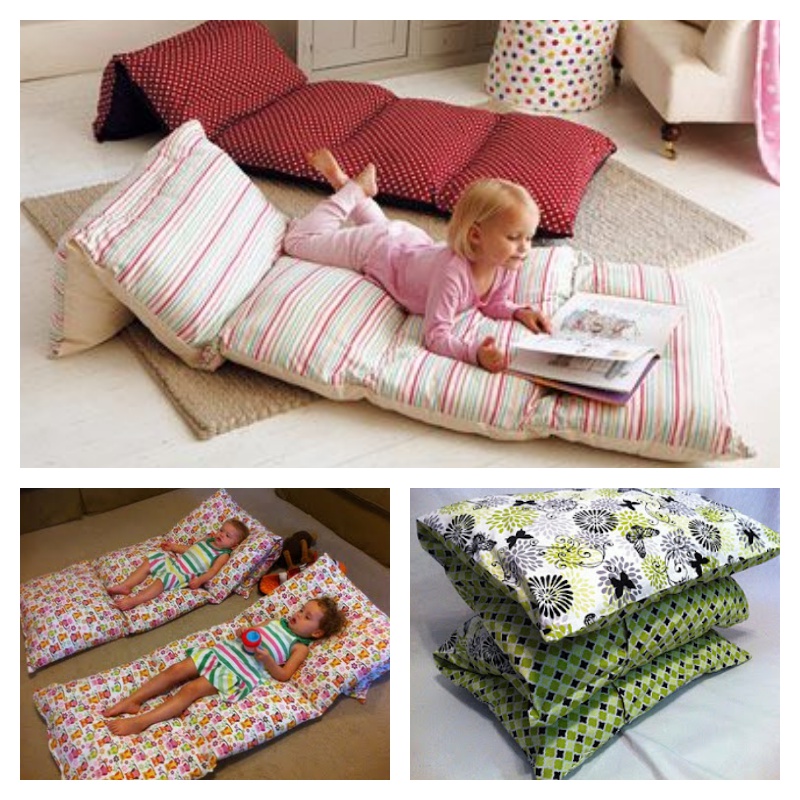 Here are the steps:
Choose five old pillowcases
Sew the pillow cases together, side by side with the openings all on the same side.
Leave the openings clear so you can later insert pillows.
Once they're all sewn together, insert pillows!  You can add snap buttons so the pillows stay put, but are easy to remove when you need to wash the pillow cases.
Click below link for tutorial
Video Tutorial: