Regardless of whether you have a small garden, a huge garden or no garden at all, there should be no excuse for not growing your herbs. Growing herbs is one homesteader skill that everyone should know in my opinion. It may be a challenge though in case you don't have any space outside or when winter is coming. Well, no worries. You can make little indoor herbs garden by yourself. If you haven't considered it, these cool Indoor Herb Garden Ideas will show you how.
It's amazing to have little herbs garden in your home, in your kitchen where you make your nicest meals. Fresh herbs taken in your indoor garden will make your food more delicious. You don't need anything special or expensive. They're very easy to maintain and there truly is nothing better than picking your very own fresh herbs right in your home. Hope these ideas can get you started on the wonderful smells that will be emanating from your little plants!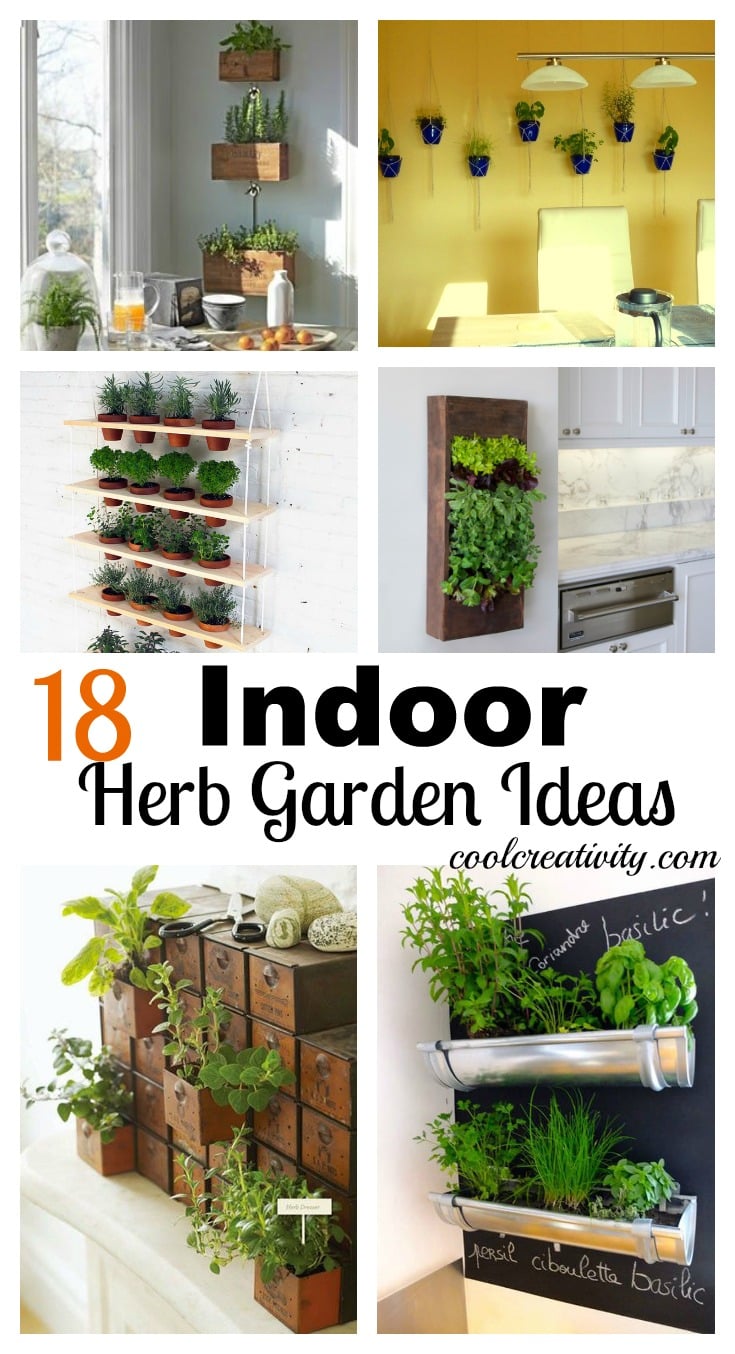 1. Hanging Kitchen Herb Garden
Hanging something gives you so much more space. Tutorial via 3peppers.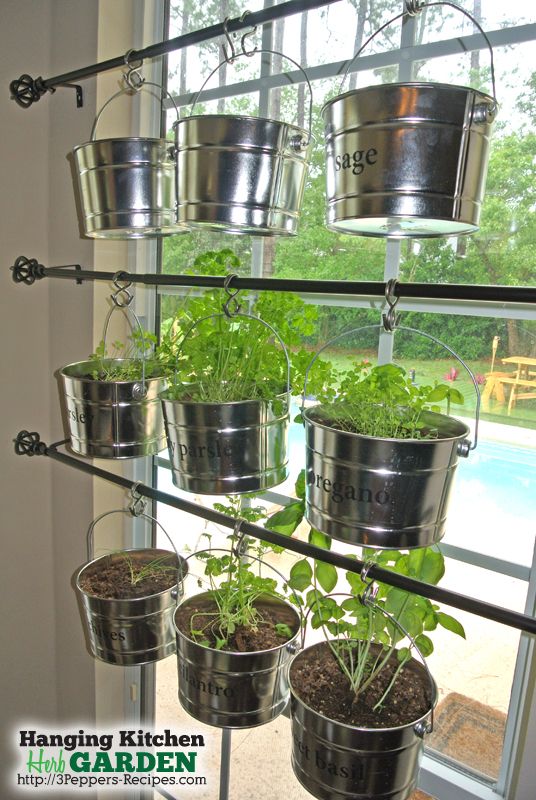 2. DIY Clothespin Herb Planters
Clever and so very simple. Tutorial via Seven House on The Left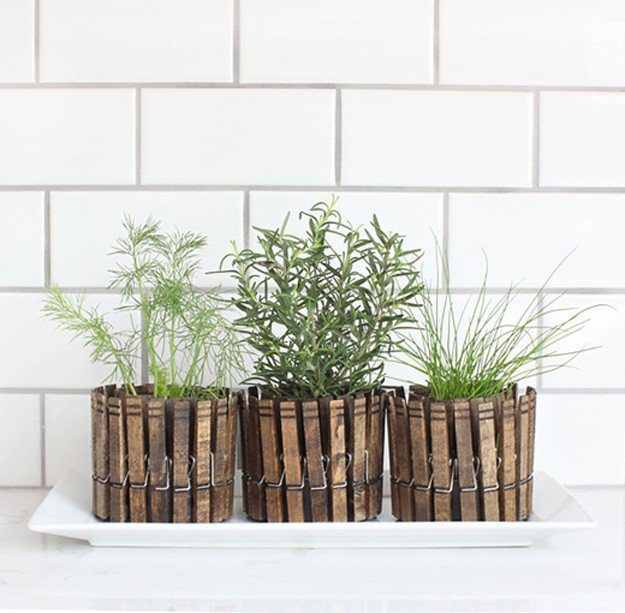 3. Rainy Pot
Photo via Dzine Trip
4.Upside Down Hanging Herb Garden
Super easy to do. You'll have fresh herbs hanging whenever you need them. Instruction via Curbly

5. One Pot Herb Garden
Photo via Blacke Iffel
6. Indoor Fairy Herb Garden
Make this adorable fairy garden that doubles as a beautiful kitchen decor. Instruction via Dabbles & Babbles