If you're looking for a fun and unique way to show someone you care, why not give them a handmade gift? Crocheting a beautiful tulip flower is an ideal way to make a memorable gift for any occasion. Tulips are a classic spring flower, and you can use these gorgeous crochet patterns to create a lasting reminder of your love.
These tulip flower crochet patterns are perfect for any skill level—whether you're just learning to crochet or you're a seasoned pro, you'll find something that's just right for you. With a variety of sizes and colors, you'll be able to create a stunning and unique bouquet of tulips for the special person in your life. The patterns are simple and easy to follow, so even beginners can create a beautiful flower in no time.
A bouquet of tulips is the perfect way to brighten someone's day, no matter the occasion. Whether you're making a Mother's Day gift, a birthday surprise, or a get-well-soon gift—these tulip flower crochet patterns will help you make a beautiful and creative gift that your recipient will truly appreciate. With these patterns, you'll be able to create the perfect gift to show someone you care. We have included free and paid patterns below. Thank below designers for sharing these crochet patterns. The link for the pattern is provided below photo. Happy crocheting.
You might also like Beautiful Tulip Crochet Pattern and Video Tutorial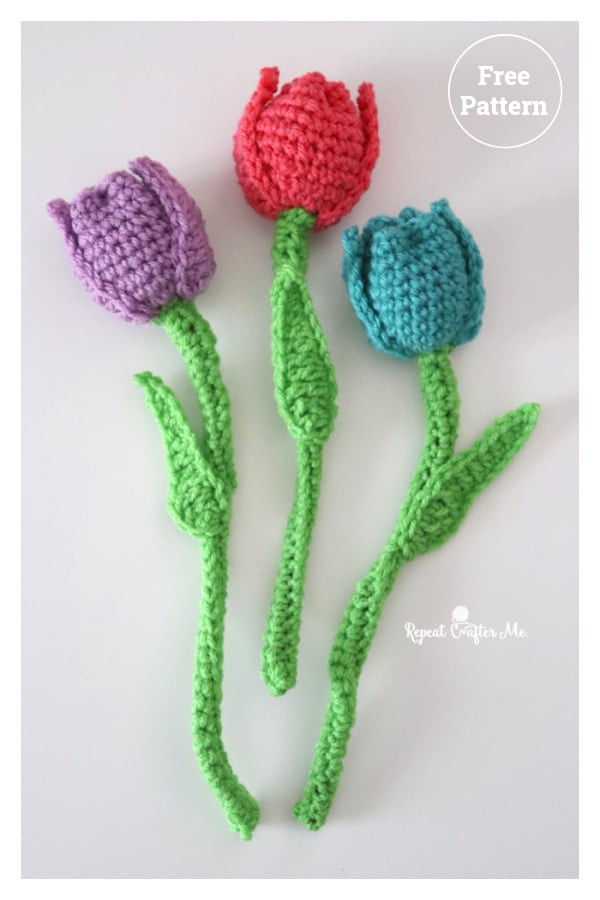 Click below Link for free pattern…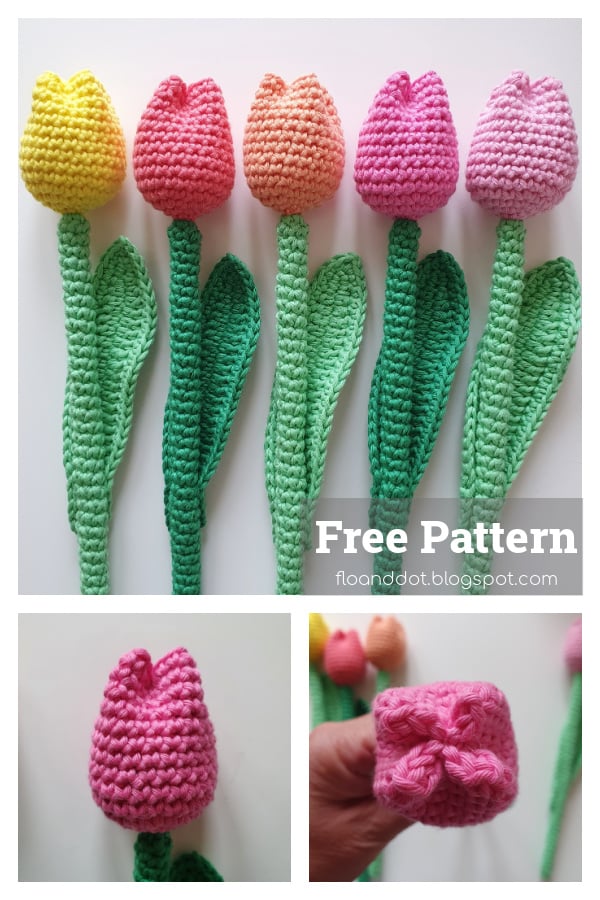 Click below Link for free pattern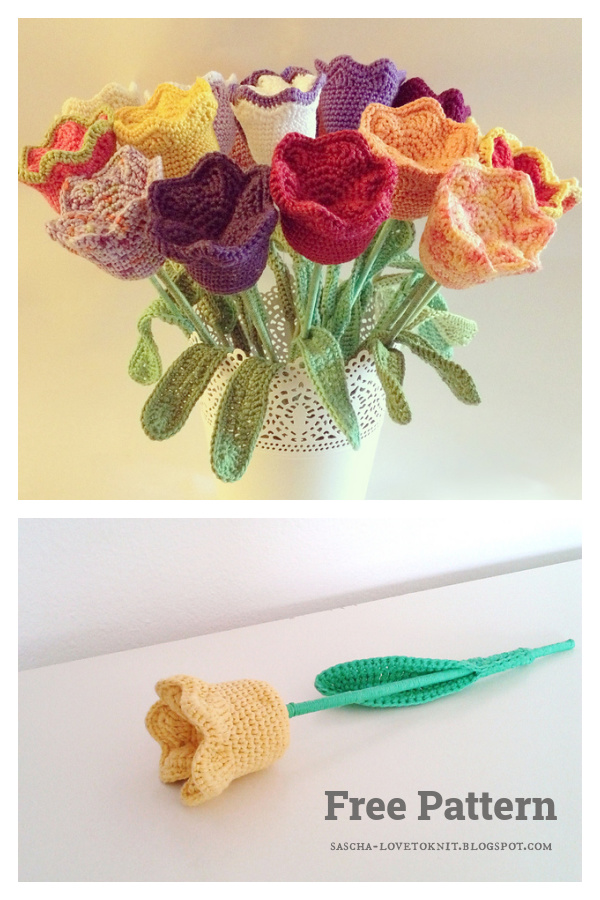 Click below Link for free pattern…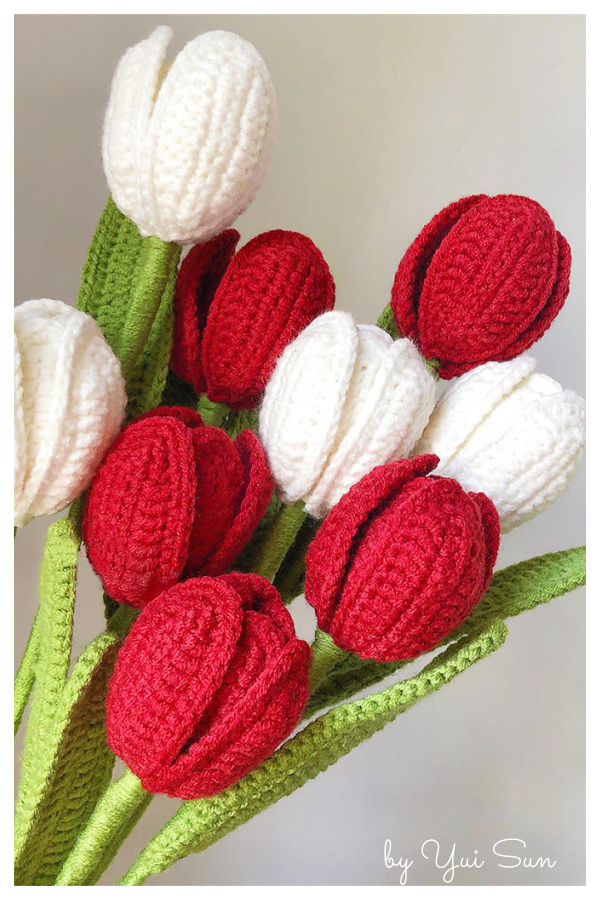 Click below Link for free pattern…