The Mini Suitcase looks beautiful. It will hold coins, cash, your lipstick and even your keys. If you know somebody who adores handbags, purses or pouches, then this would make a perfect gift. How to Crochet Mini Suitcase Coin Purse is a very interesting and cute crochet project. The video tutorial in the link below is easy to understand. It uses single crochet to make the base as the same size of the mental frame. Following the steps carefully will give you the amazing results. You choose the color you want for the coin purse. Happy crocheting.
You can buy the Metal Frame from amazon.
You might also like Crocheted Coin Purse Free Patterns.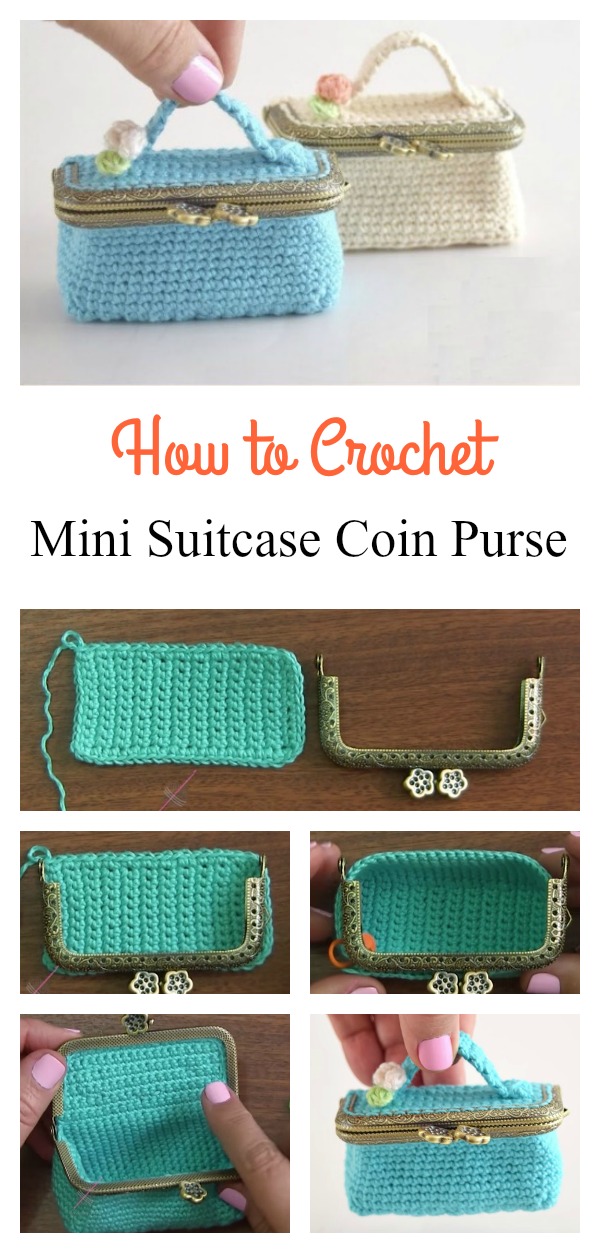 Click below link for video tutorial…