One of the biggest fashion statements you can make is with your purse. So when you go out looking for a new purse, you may have to search for quite some time before you find the one that's right for you. Why spend money on some ordinary purses when you can make something truly wonderful and truly unique at home for next to nothing? Well you can crochet one for every occasion! That way you can put a bit of yourself right into your purse! I found a couple of free patterns and tutorials to Crochet Purse to get you inspired.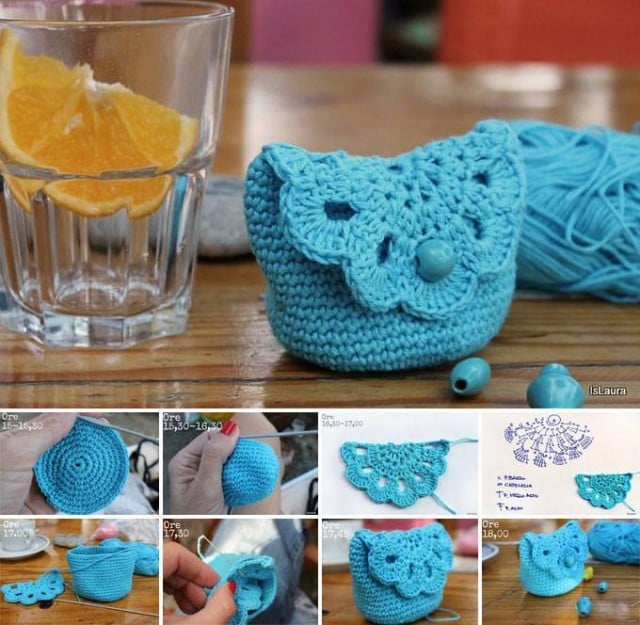 Click below link for translated tutorial….
This gorgeously timeless little design is perfectly suited women and girls of all ages. It is just the right size for holding a few coins, accessories or that essential makeup on-the-go! While we love this beautiful blue color, you can of course make your own purse in any color of your choosing!
You may also like: Crochet Ribbon Accent Bag with Free Pattern
You can make them as gifts for girls.  These purses really couldn't be any more appropriate. You're guaranteed to the blow the minds and melt the hearts of anyone lucky enough to receive one from you – the fact that it's homemade means so much more than any store-bought gift ever could! Simply with a few basic crochet stitches and a sewing needle, these marvelous little purses come to life before your very eyes!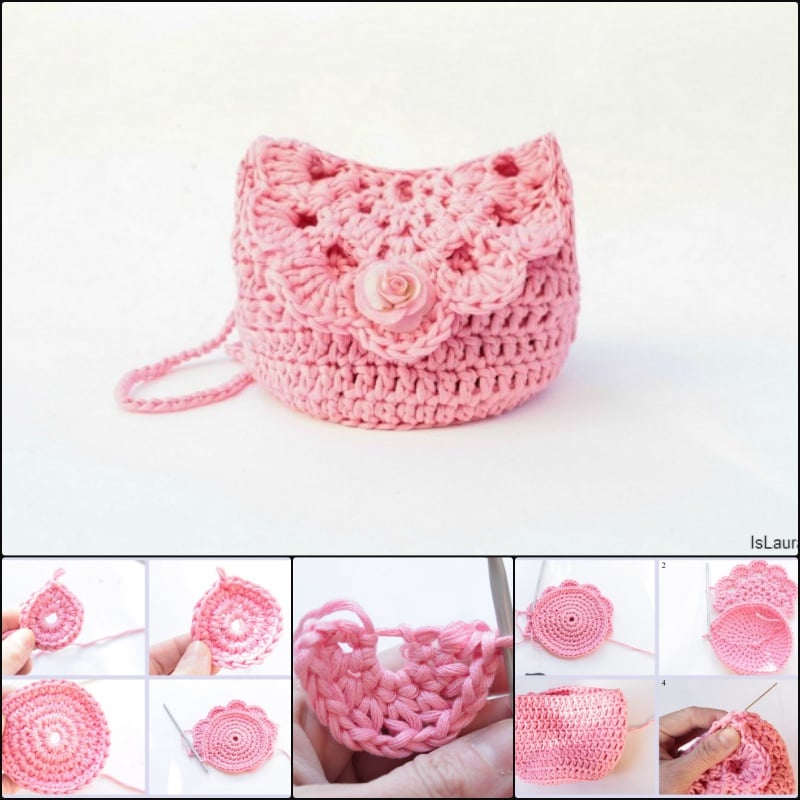 Click below link for more detail…