This Crochet Ribbon Accent Bag looks so beautiful. It is decorated with a sweet bow on the front and bamboo handles is for easy carrying. The bag that is presented on the photos may be one of the most beautiful bag on the internet that you can find with the free pattern and learn how to make it.
I like the yellow one more that the other one, but it is just the matter of taste, and also I think that it doesn't matter what color this bag will be, red, green, back or white. It will still look as beautiful as it is. It's easy to crochet. You can check out the link below for free pattern.
Materials
Japanese size 5/0 & 8/0 crochet hooks (3.0 & 5.0mm)
300g (825m) Smoothness Silk Wool
1 pair wooden or bamboo purse handles.
(P.S. you can buy wood Bag Handles from Amazon.)
1 piece cloth, approx. 50cm square, for purse lining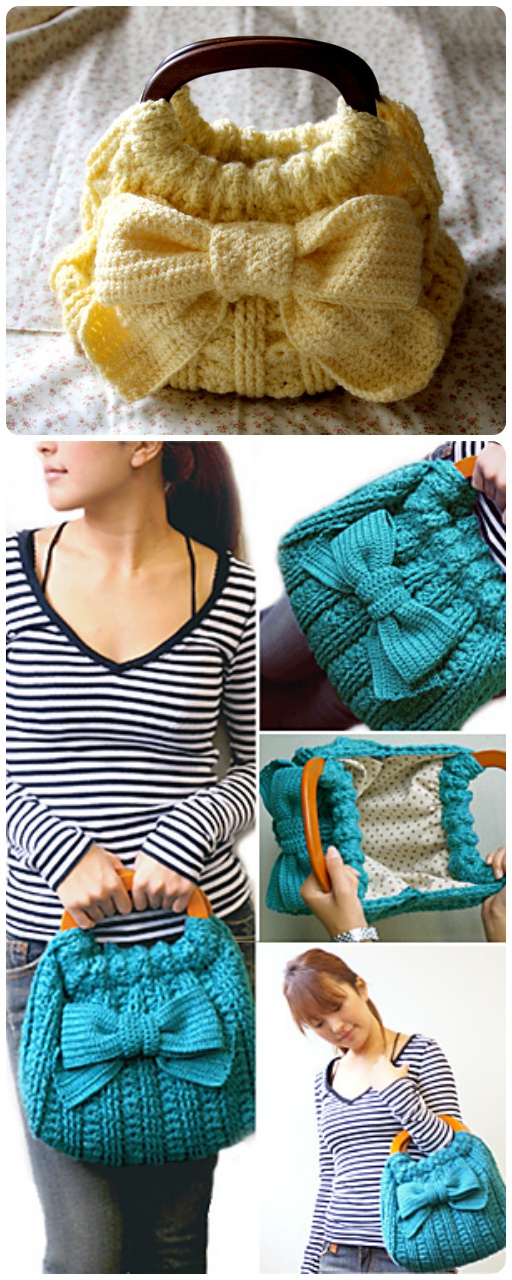 Click below link for free pattern….