Summer flowers are at their most beautiful in July, and you don't have to be a professional gardener to appreciate this month's Crochet Pretty Water Lily! There are not only adorable, but also have many usages. You can send them to friends as gifts. Since look reminiscent of Monet's famous water lilies, so they will definitely help bring a sense of comfort and relaxation to whoever receives these pretty little crocheted flowers. You can also sew the flower right onto a bag, jacket, tea cozy or other accessory for an instant embellishment.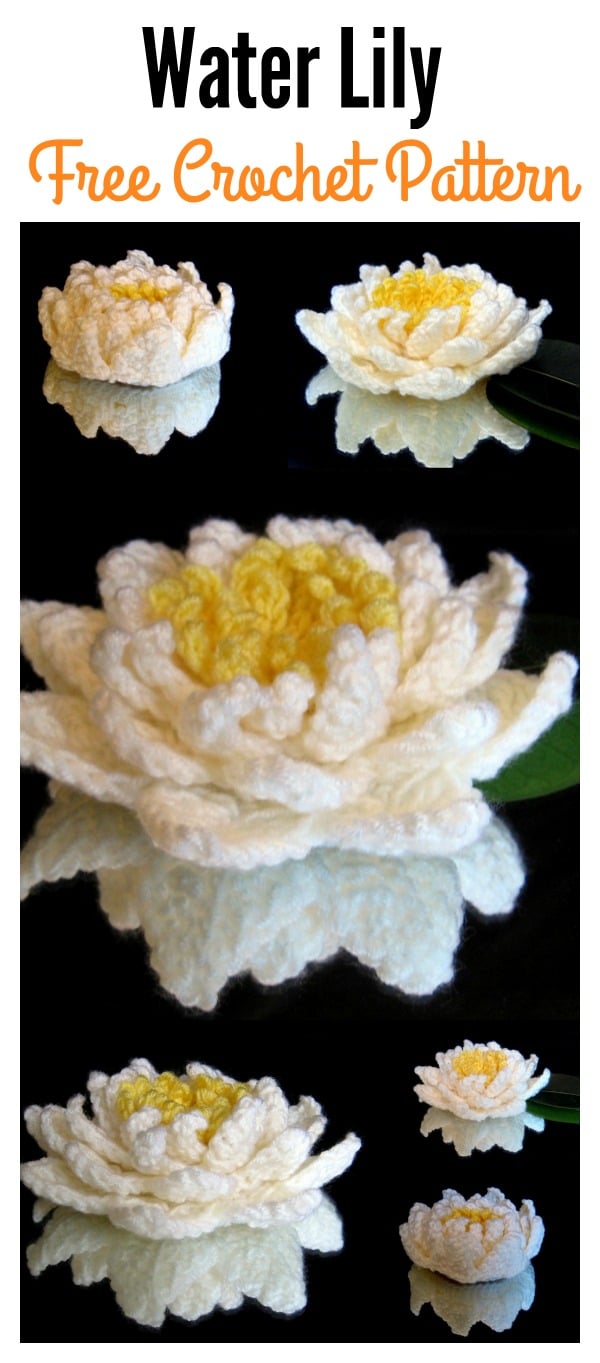 This is such an easy crochet pattern to make, which means you can work up as many Water Lily Crochet Flowers as you want using a variety of colors.A decorative bead or button in the center of each flower adds a nice finishing touch. Once you are done with this project, you can try other lily crochet patterns for rugs, blankets and even diaper covers. You can turn most of these lilies into anything from a bouquet to an embellishment. Enjoy crocheting.
Click below link under photo for pattern….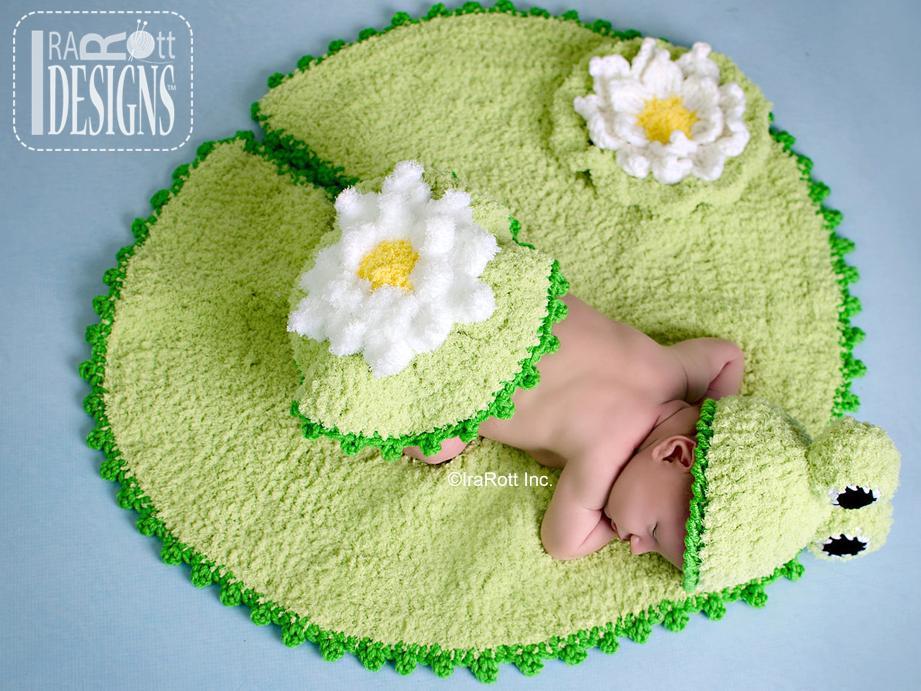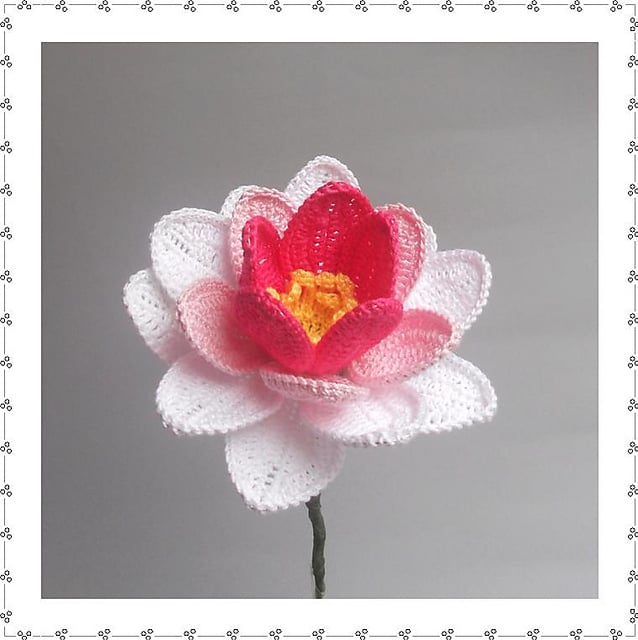 Click below link for video tutorial…