This Adorable Amigurumi Cow Free Crochet Pattern is sure to bring some joy. It is easy to crochet, you can create your own adorable cow with little time. You can also customize this cute cow and craft in your favorite color. This stuffed cow is an adorable toy collection addition. It makes a perfect gift for farm life lovers in your life. They will be the close friends of your kids when they can watch TV, read books and sleep together.  We have included free and paid pattern below. Thanks below designers for sharing free crochet patterns. The link for the pattern is provided below photo. Happy crocheting!
For more ideas on Amigurumi Crochet Patterns, take a look at my Toy Pinterest Board.
You might also like Ribbed Granny Stitch Cowl Free Crochet Pattern.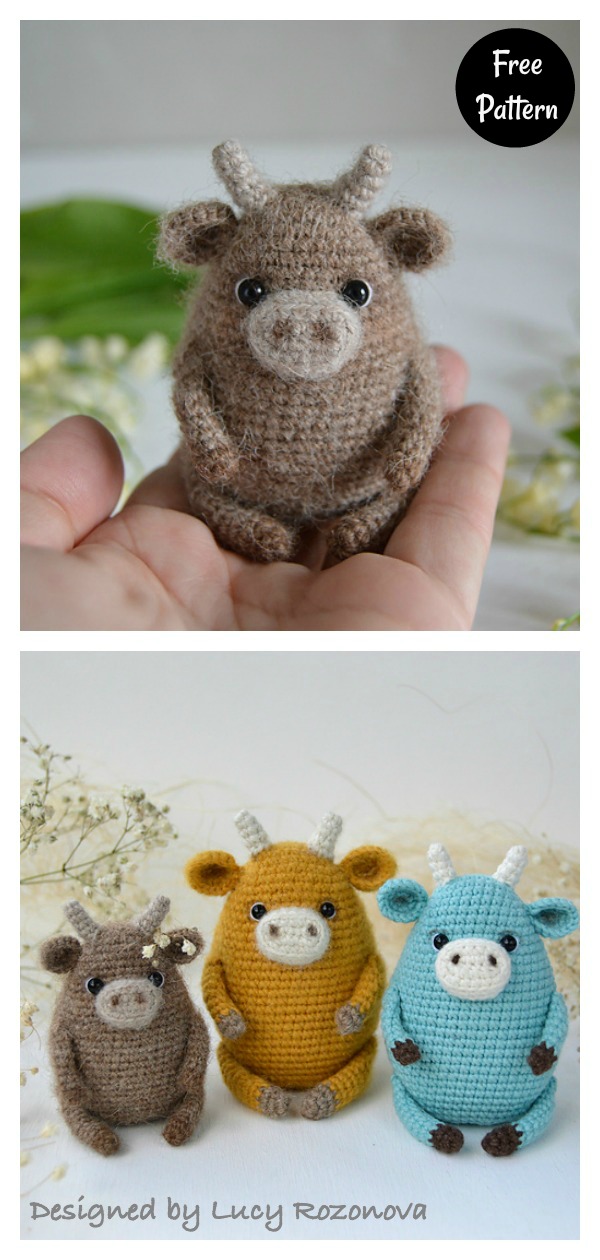 Click below link for free pattern…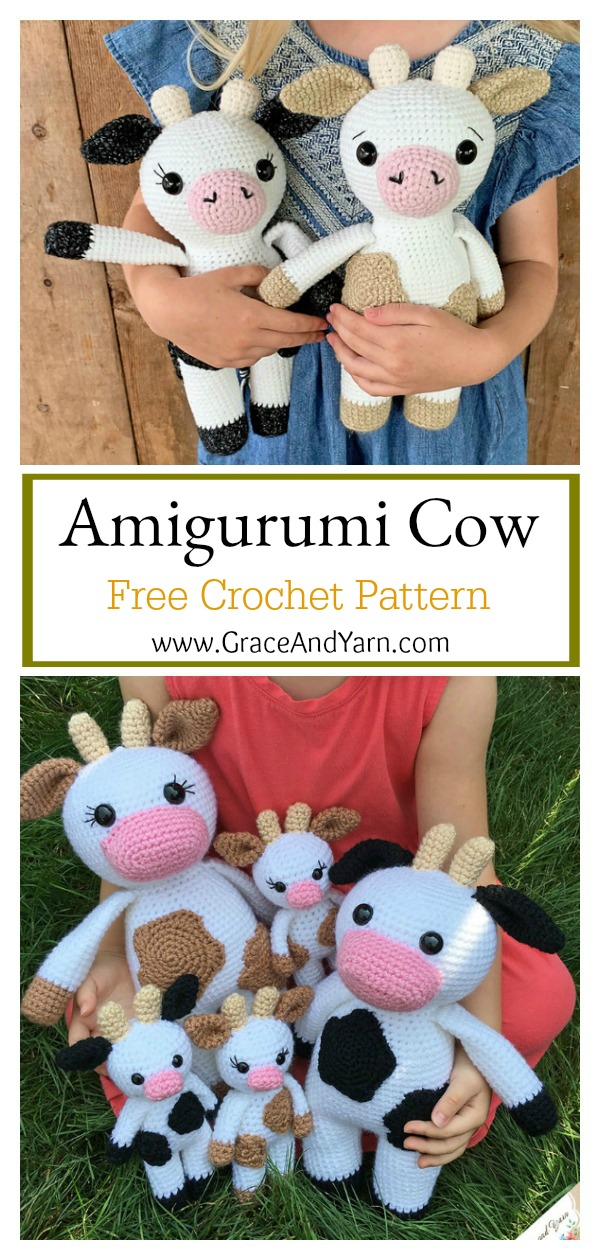 If you need easy-to-read PDF pattern, you can buy from here. It costs around $3. Click below link for free pattern…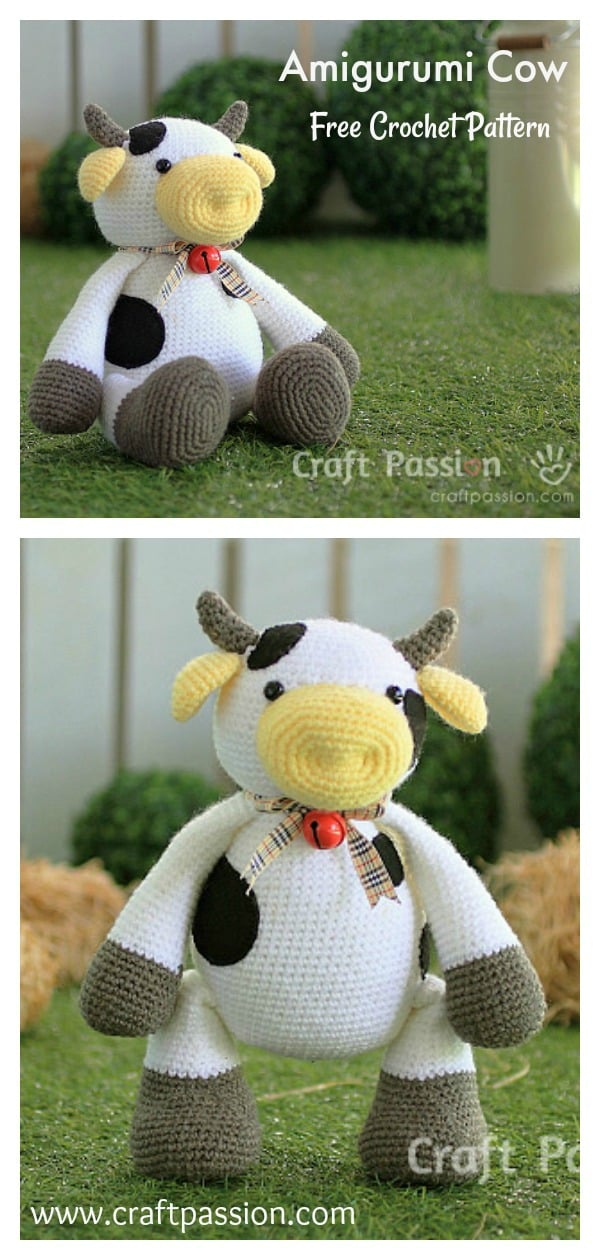 Click below link for free pattern…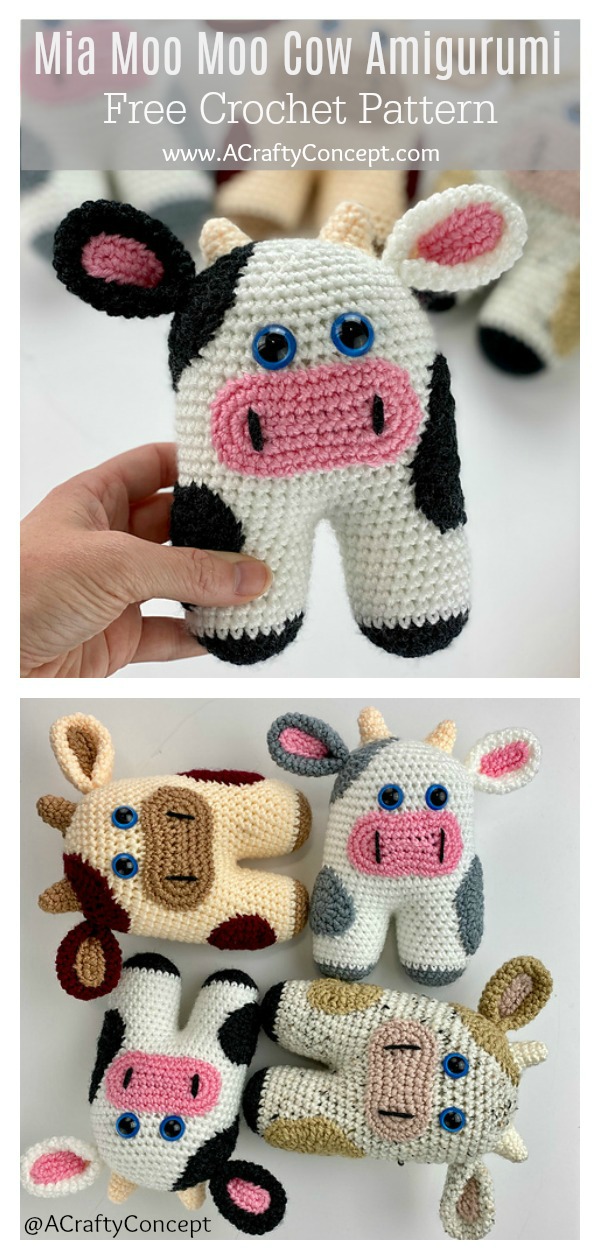 If you need easy-to-read PDF pattern, you can buy from here. It costs around $3. Click below link for free pattern…