This is an easy way to fix a zipper without replacing it. It is really fast too.
Sometimes the teeth on a zipper don't line up right, causing the zipper to catch. At this point, most people will get rid of the entire garment. What a shame, because this is such an easy fix! Follow these basic instructions to easily fix your zipper.
You can save a jacket, a tent, a sleeping bag and many other item.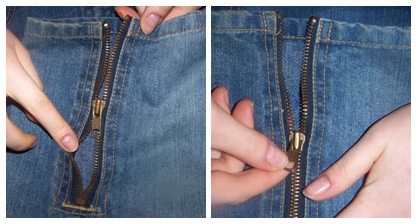 You will need:
A pair of pliers
Scissors
thread – This is thicker than regular sewing thread
Needle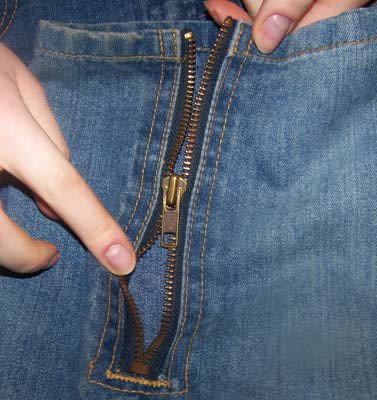 Remove the metal bumper.
Remove the metal stopper at the bottom of the zipper with a pair of pliers.Zip the zipper all the way down to the bottom, stopping just below the last of the teeth. Don't pull it off completely.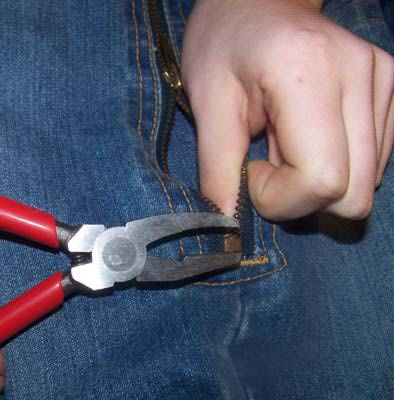 2. Arrange the teeth.
Using your fingers, rearrange the teeth of the zipper so that one side isn't bunched up. straighten them out. Slowly zip up the zipper halfway, paying careful attention to whether or not the teeth are not locking together.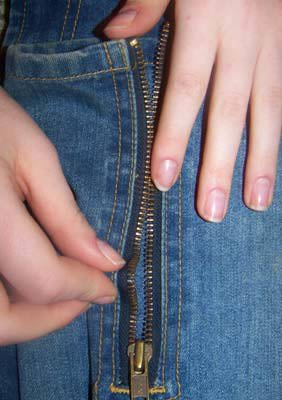 3. Once they are straight, stitch it up.
Using a needle and thread, sew around the place where the metal stopper was. Use more stitches if you need to. For aesthetics, you can sew in the backside.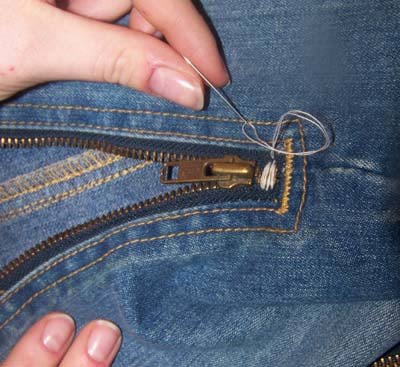 4. Zip it up.
Pull your zipper all the way to the top. It shouldn't  catch anymore. If you zipper gets misaligned again one day, just remove the stitching with a seam ripper and repeat this simple fix.