If you have children, most likely you have experienced the mess and hassle that accompanies their art and craft projects. How troublesome things get when working with all that glitter, paint, glue and the endless list of stuff is no less than a nightmare.
Fortunately, a group of moms have tons of tips and great ideas about how to make arts and craft time either less messy to begin with, or easier to clean up afterward. Several of these, we certainly never would have thought up on our own! We definitely appreciate some of their great ideas, like keeping fingerpainting in a huge plastic ziplock or putting kids paint in hand soap dispensers with little cups underneath, to make it easier for kids to dispense, but also less messy if they dispense too much. We are also especially grateful for their tips on how to clean up glitter, crayons or marker stains from surfaces we didn't want them to get on, like walls, nice counters, or tiled floors.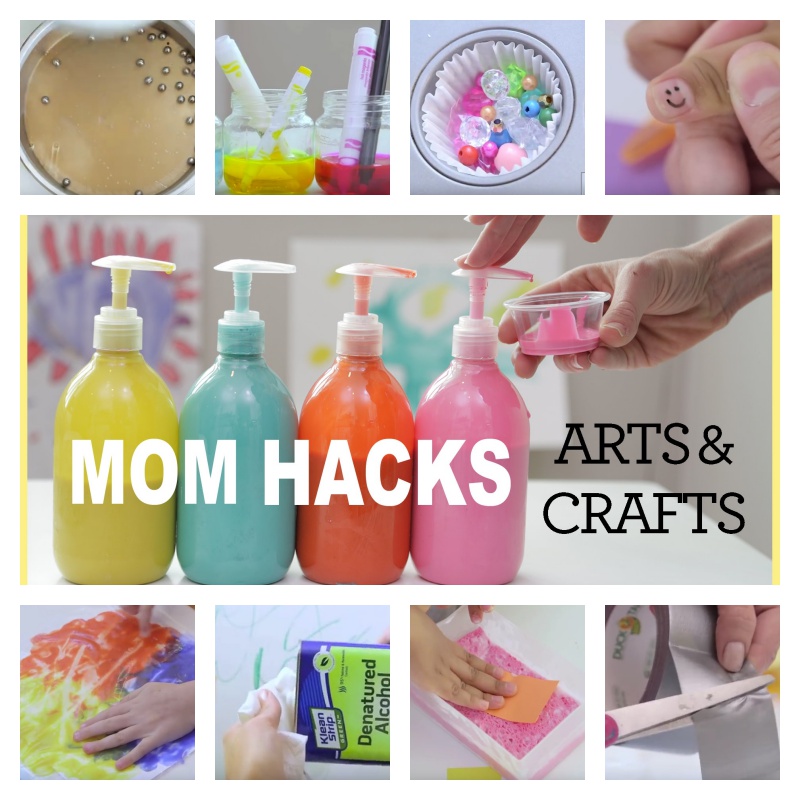 Now you have a few solutions to organizing all that stuff using some muffin liners, baking pans and a secret supply. For those of you who haven't been watching, this is a series where a group of moms share their favorite tips for a variety of different activities the typical mom might encounter. Hope all of these can help you.