Many parents are faced with the problem of furnishing small-scaled kids' rooms. The littlest members of the family are usually given the littlest rooms, but still have a whole host of toys and games to store away. They also need allocated areas for homework or crafts. If this sounds familiar to you, you can go for some smart solutions that will make the best use of every inch of space, instead of just stuffing it with more and more solutions for storage along with the existing furniture. Check out these 6 Space Saving Furniture Ideas for Small Kids Room we have gathered for your inspiration
Some of kids' bedroom designs create the illusion of a spacious sleep and play space, whilst achieving practical solutions for a growing child with growing needs. Some ideas use multi functional furniture or design the existing space to serve more than two duties such as a combo of a bedroom and a play room. Take a look at all to see which one do you like the best.

1. Build a Platform and Use It as an Activity Area and Tuck in Trundle Beds Underneath It to be Rolled Away When not Needed.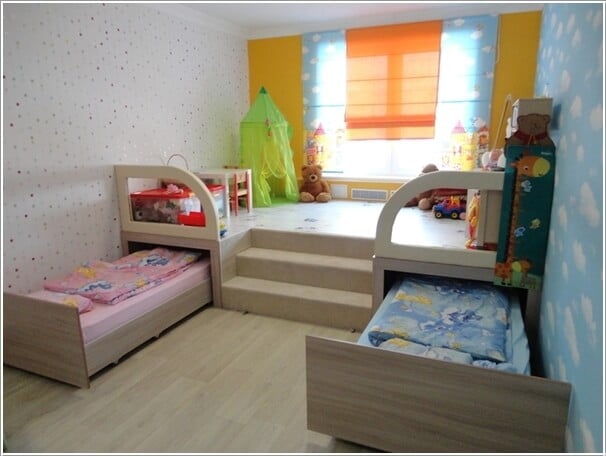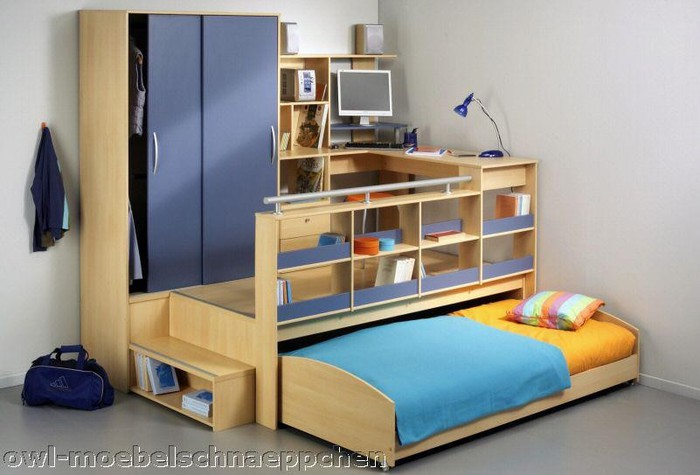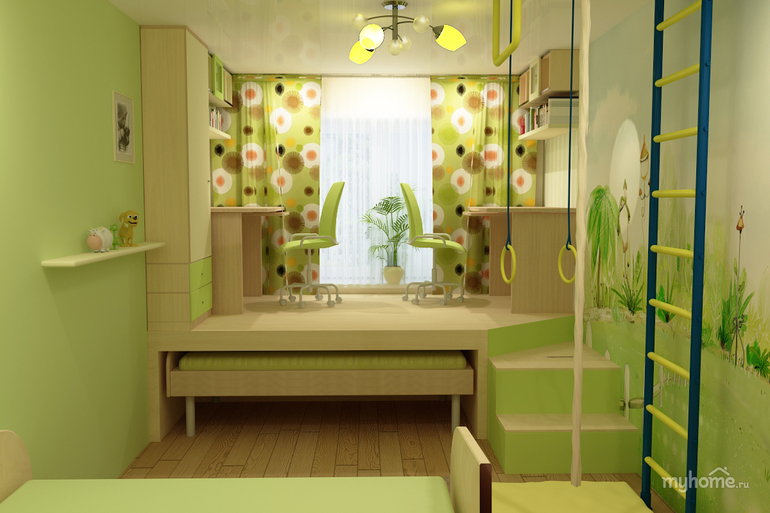 Image via: baby blog