We use trash can everyday. Trash cans aren't the most beautiful sight at home, but they are a necessary piece there. Need a place to stash that unsightly garbage can? This Tilt Out Trash Bin made by Nicole from the 'By Dawn Nicole' blog is a perfect solution to solve this problem. It moves so easily and makes daily use more convenient. Such a creative idea! You can make your own size trash bin by following some simple instructions below, then decorate it and make it look pretty. What a simple and clever project!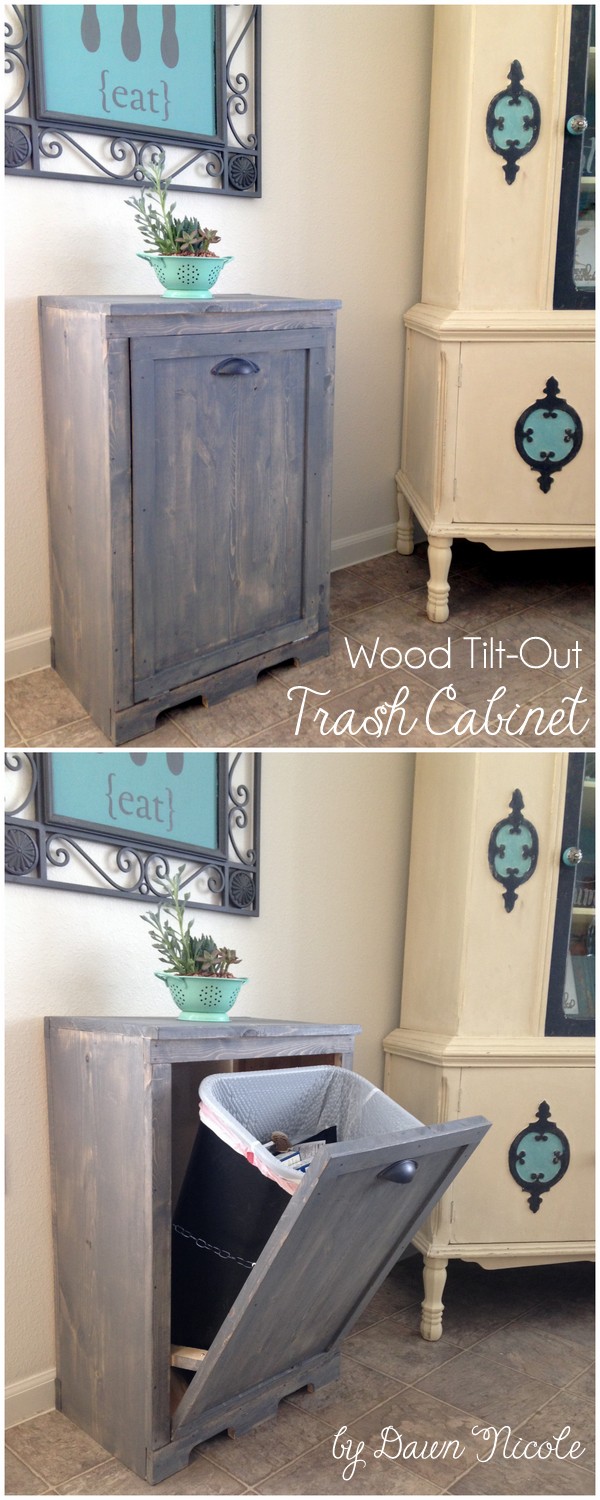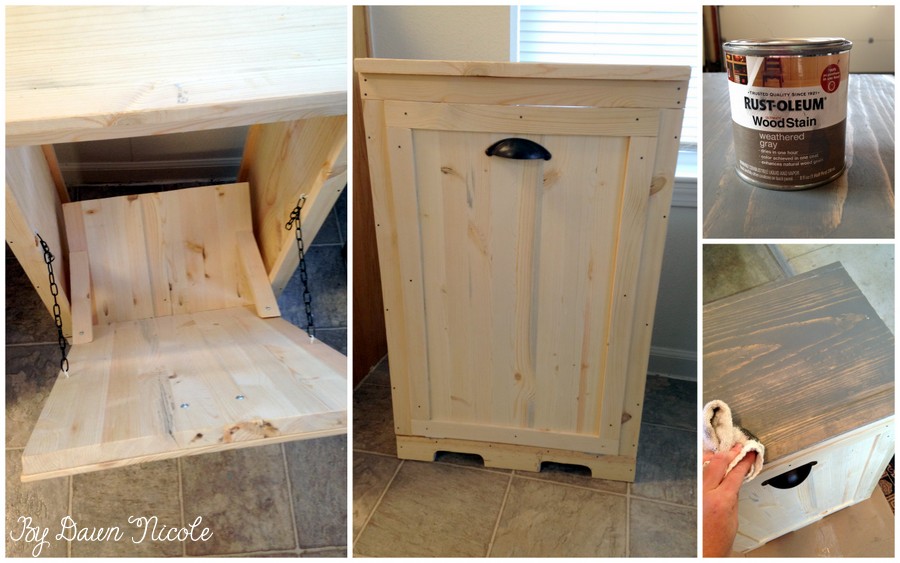 Click below link for tutorial…
Another favorite furniture makeovers, from Corey at 'Sawdust 2 Stitches', is this $5 garage sale cabinet turned into kitchen island with tilt-out trash can. Wow, awesome!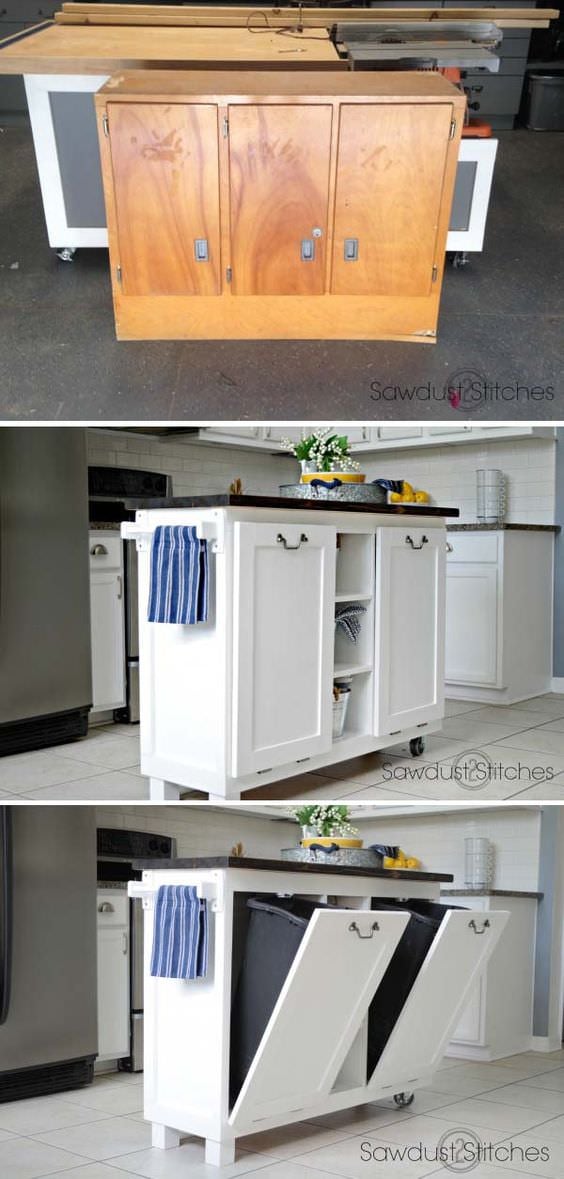 Click below link for tutorial…