If you are trying to find an idea to best utilize the space around the corner, we would like to present you a creative solution – Twin Storage Bed , which not only saving space, but also improving the interior design of any bedroom.
This specially designed for use with two of Beds, this smart, good-looking corner unit makes the most of often-overlooked space.  This unit is great if you have twins or children of the same gender. The beds have perfect storage under them, which is great for organizing, and also in the corner unit there is some storage available. The top of the corner unit is large enough for a light, clock, or even a night light! Your kids will find them fun and convenient, and they will free up space elsewhere in the bedroom!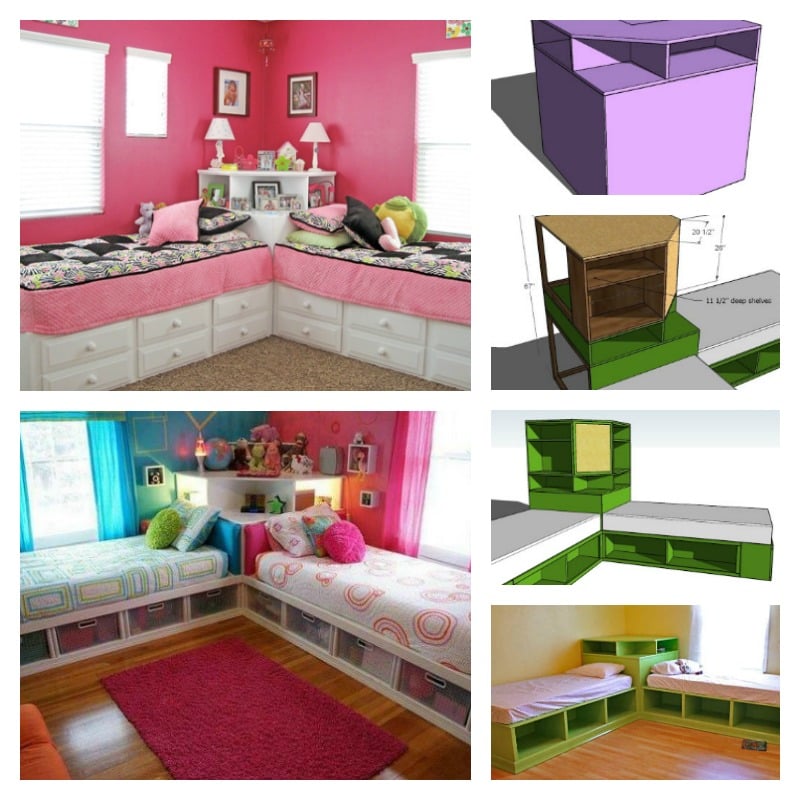 DIY Build the Twin Storage Bed
You may wonder where to buy them to have perfect fit for your room corner, you may not be able to find them in the market, but you can build it by yourself to have your own design. don't forget that you can paint furniture any color you want. That bright green is really eye-catching and looks great!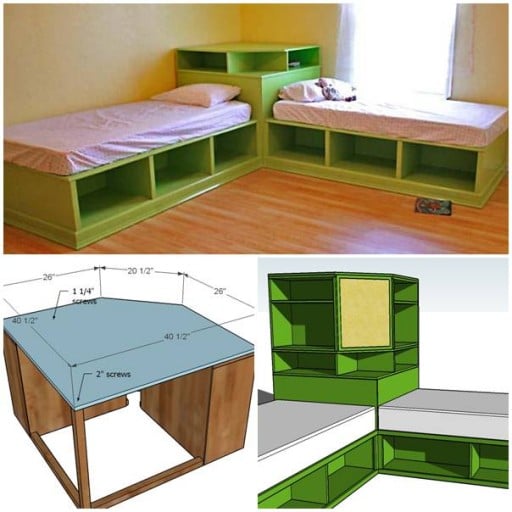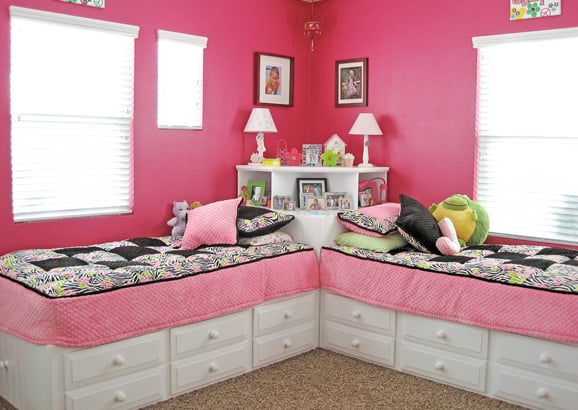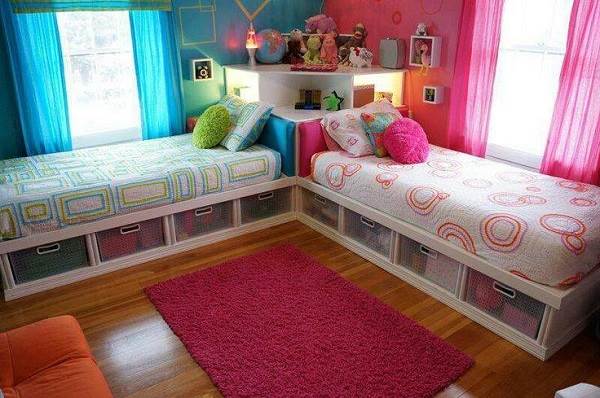 This project is quite easy to follow, all details are in the link below.