If you've found yourself falling in love with the gorgeous rock paperweights printed with lovely romantic images that are popular in boutiques, we have a cost-friendly alternative for you. Here is a cool and beautiful DIY project that shows you how to transfer an image to a rock or piece of marble for decorating.
Transferring images to rocks looks difficult, but it falls into easy in terms of skill level cat. The supplies are readily available. The best part is that you get to decide what image will be on it, and it will be totally unique.  For example, you put the birth date of a a family member or good friend on a rock to put in your garden or present to them as a gift.
It is a very fun project to do. Get your materials handy and start to transfer an image to a rock!
Interested in similar image transfer projects? Check out Transfer Photos Onto Wood, How to DIY Vintage Photo Pillows Using Your Printer and How To Transfer An Image Onto Glass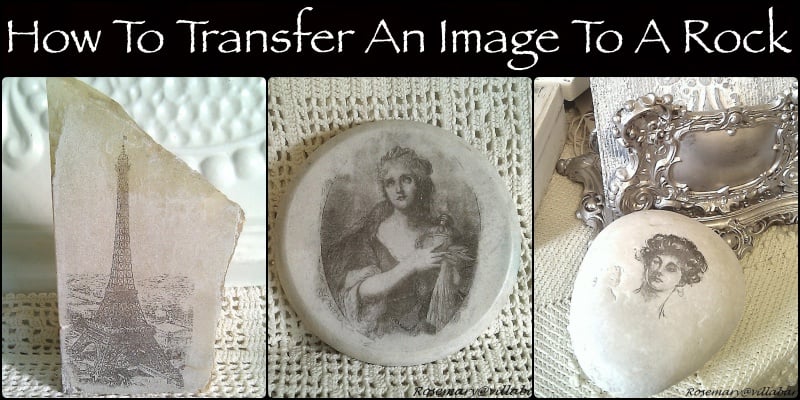 Click below link for tutorial…