Creating a really nice way to display photos is something I have always striven to do. It's easy to just go out and pick up a pretty frame and stick a photo in it, but I've been seeking a more original way to present my pictures at home. Finally, I found this neatest trick to Transfer Photos Onto Wood.
Transferring any photos from paper to another surface is so much fun and surprisingly easy to do. All you'll need (aside from the photo and wood) is some gel medium and Mod Podge. To begin with, you need to know that you cannot use an image that comes from your ink jet printer at home.  The ink will smear and you'll be disappointed. You need to use a photocopied image and regular copy/printer paper.
This short one minute clip will show you how to Transfer Photos Onto Wood. Give this cool method a try. It's extremely simple, but very smart! And the result is beautiful.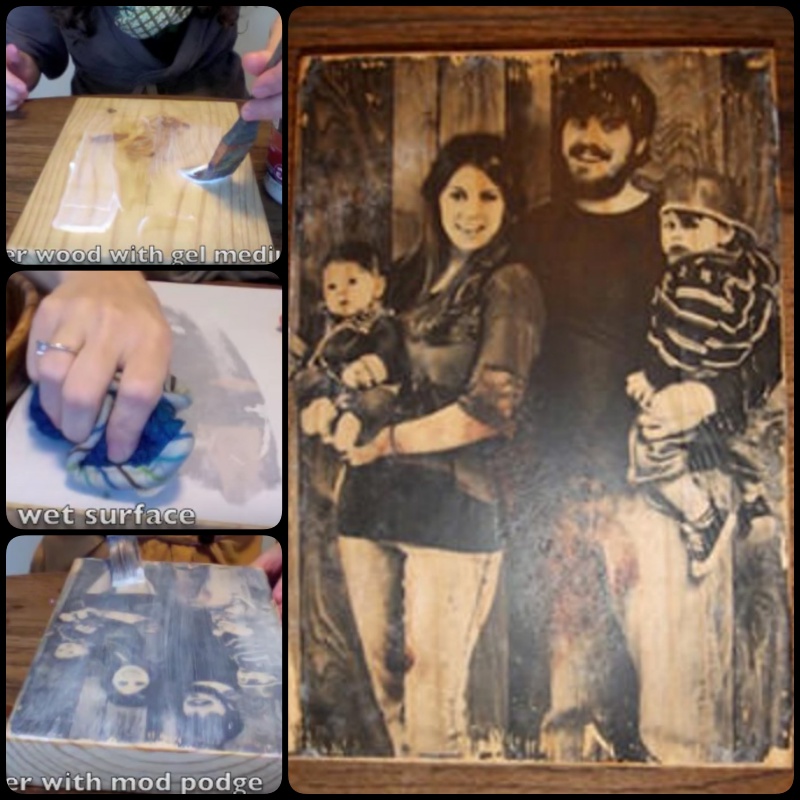 Click the link below to watch how to do this:
You may also like:
How to DIY Vintage Photo Pillows Using Your Printer