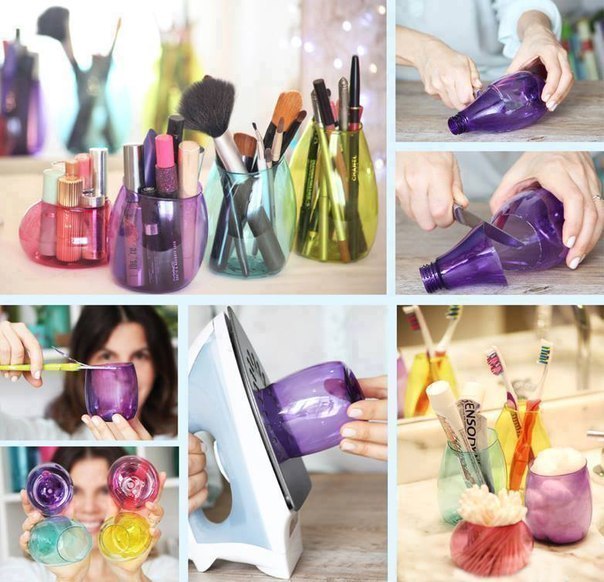 Here is a creative way to recycle plastic bottles. You can use this as stationery holders, toothbrush holders, and cosmetic holders.
What needed:
Plastic bottles (different shapes and sizes)
A knife
Scissor to trim rough edges
Steam Iron
How to do:
Using the knife, remove the upper part of the bottle, and use the scissors to trim rough edges. Lastly, place the bottle onto the Steam iron to smoothen the rough edges lest you hurt yourself.