What's sweeter than a keepsake of your baby's tiny footprint? It's the perfect way to preserve the memory of those tiny toes. These crafts are not only good for infants but also young children. You can make one for a great decoration in the house, even a great gift for grandparents and special people in that child's life.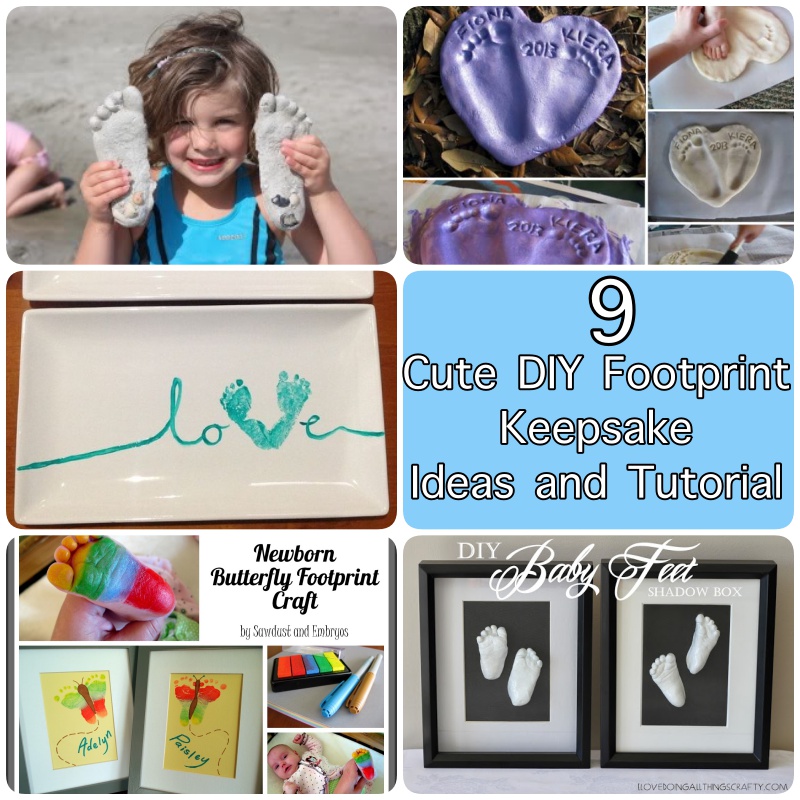 1.Newborn Footprint Butterfly Keepsake Craft Art
This is a cute idea! You can make a beautiful, newborn rainbow footprint butterfly keepsake for the front of a card or to display on a canvas or in a frame. These would make such a bright and happy present for special family members. Tutorial via Reality Daydream.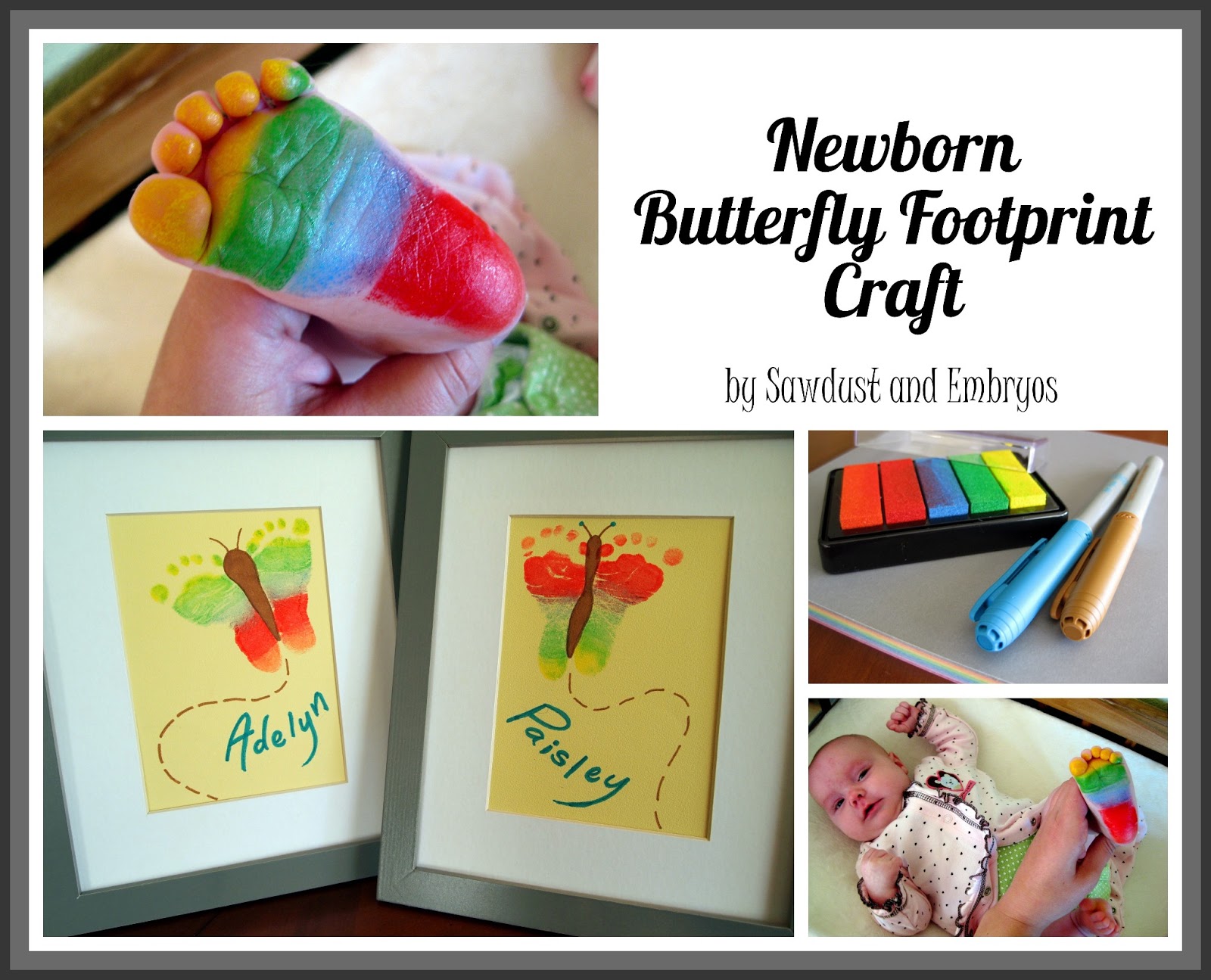 2. DIY Salt Dough Footprint Heart Keepsake
This a great project for babies, toddlers, preschoolers or even older kids. All you have to do is to quickly mix up some dough and then press your child's feet into it. A quick bake in the oven and then you will have a memento for your kids. It will last for years. Tutorial via Hub Pages.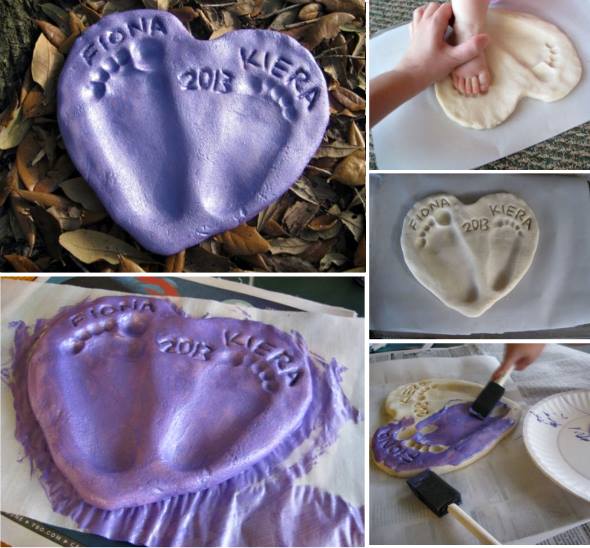 3.Sand Footprint Craft
Turn footprints into a sand mold to hang on your wall that will forever remind you of those precious years. This will be a treasured piece in your home and would make a lovely gift too. Tutorial via Paging Fun Mums.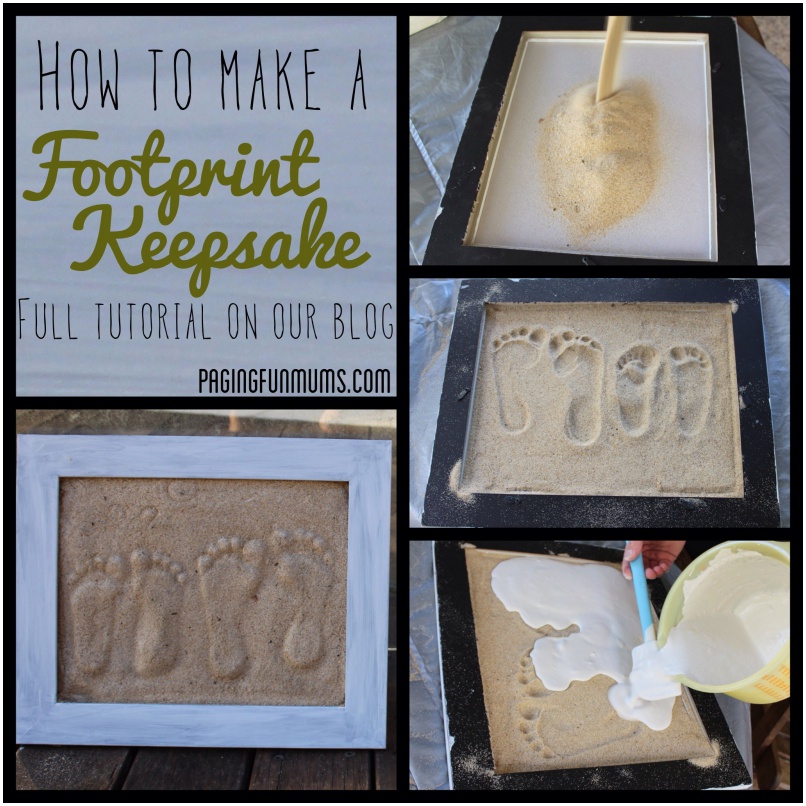 4.Footprint Stepping Stone
Making stepping stones with footprints is a unique way to chart the growth of a child through the years or as a special gift for a family member. Tutorial via I Watch Them Grow