There are many elements of a home that are often nice to have, but seem too costly. Swimming pool is one of them.  It is a real blessing to have a pool in the garden during the hot days of summer. But it is quite expensive to build it and preserve it, but three boys proved it was wrong. They shared with us an idea how to build a swimming pool with straw bales in a cheap and simple way. This is a project you can easily do on a weekend. A perfect idea is to build a swimming pool with straw bales.
You can build a swimming pool with straw bales by simply placing bales in your yard in any shape you want. This project only involves using bales of hay, plastic sheets, some rope and obviously water. Choose a perfect spot to build this swimming pool! It is a genius idea that you will enjoy all summer long.
If you desire a deeper pool, then the video below shows you how to build a pool by excavating the ground. You might see that a deeper pool is a better option for something that is semi-permanent.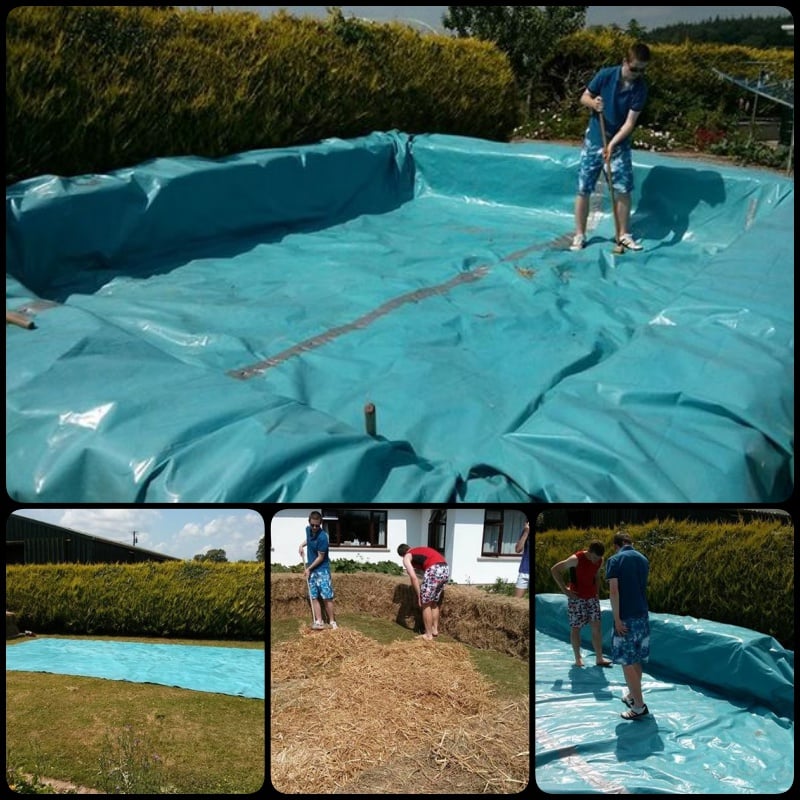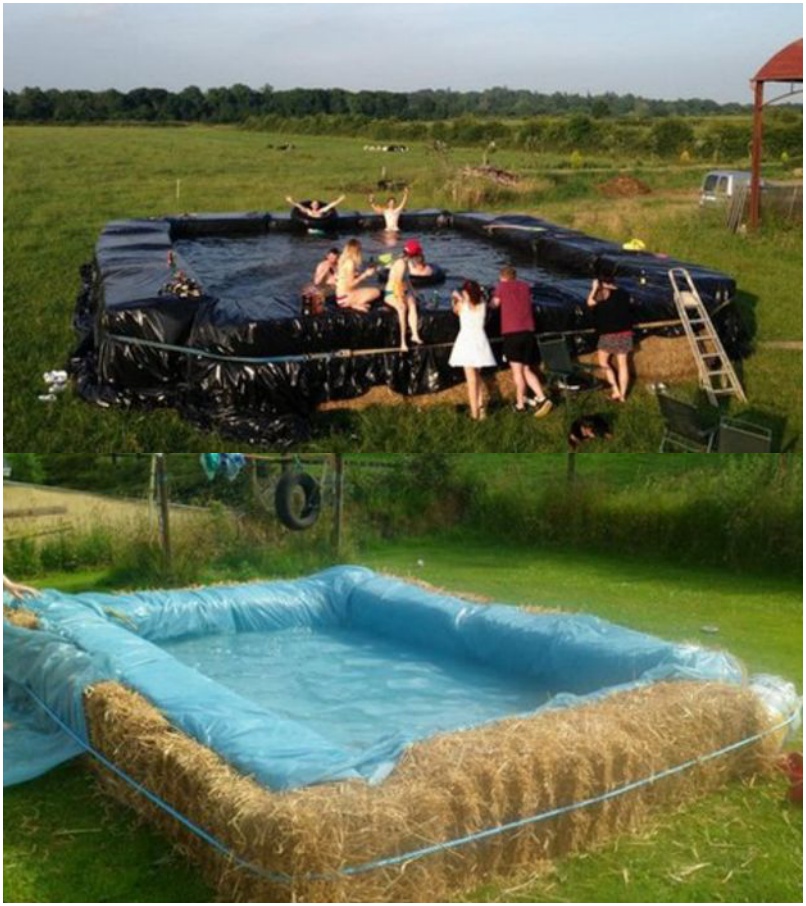 Photo via 
bbc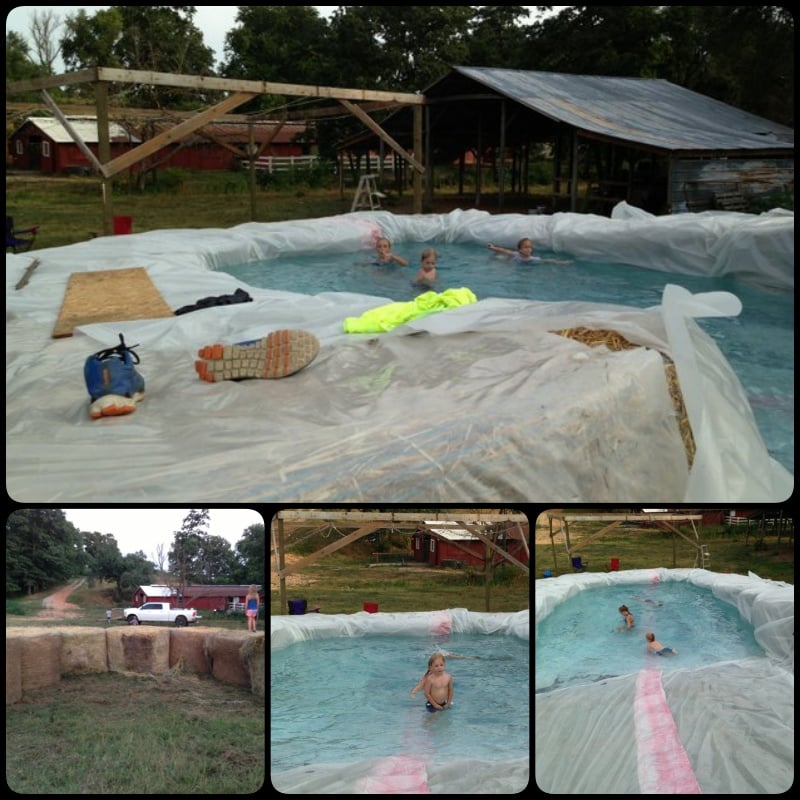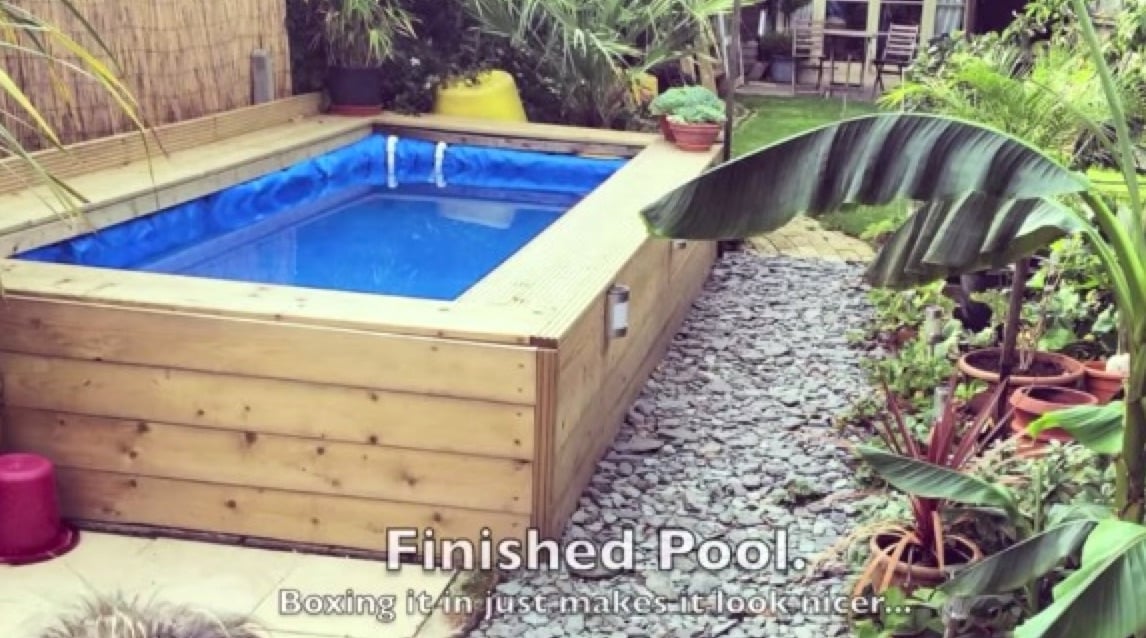 Below video will show you how to build a straw bale pool…