Welcome to Coolcreativity.com. If you have an old wheelbarrow sitting somewhere in the corner of the shed or backyard, then this is a great idea to Upcycle Wheelbarrow for Garden. The wheelbarrow will make a perfect planter and an important addition to your yard! What's even better is that you can move it anywhere whenever you feel it doesn't fit anymore, or some other plants have grown and overshadow it.
The project is very easy. All the work you have to do in this DIY project is maybe getting rid of the rust off the wheelbarrow, give it a paint job and fill it with plants or flowers. It will look so inviting and awesome. You might end up buying a wheelbarrow. 🙂
We have compiled a collection of ideas for your inspiration. Choose the nicest design of a wheelbarrow planter to Upcycle Wheelbarrow for Garden based on your preference and start a DIY adventure to make your garden the most beautiful in your area!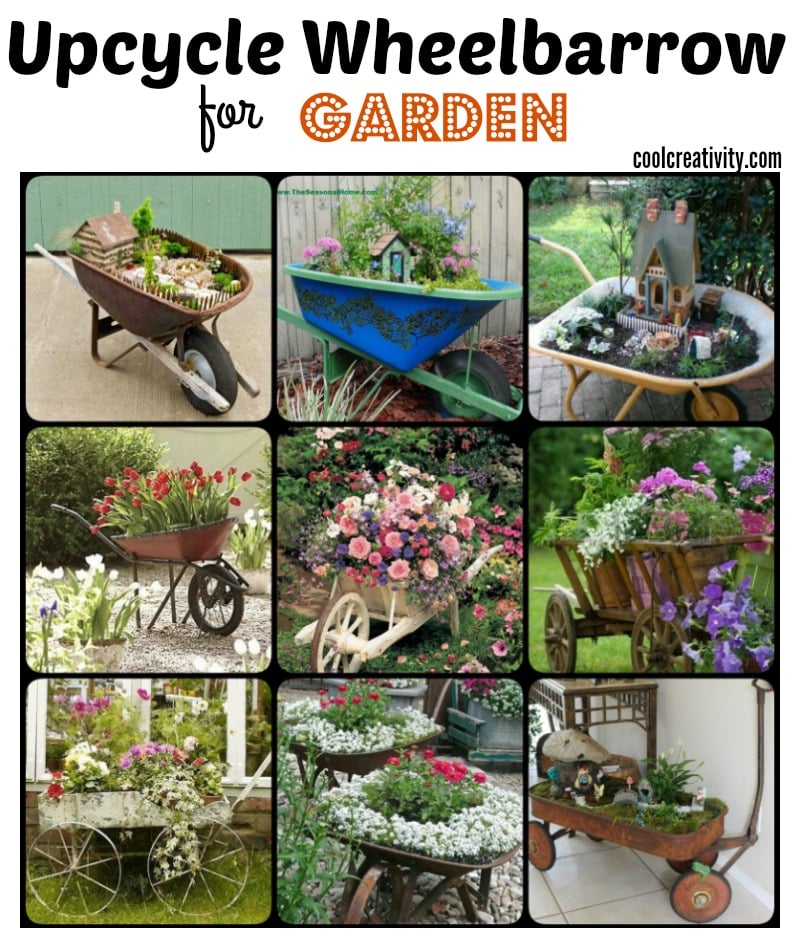 DIY Wheelbarrow Fairy Garden
Tutorial via The Owner Builder Network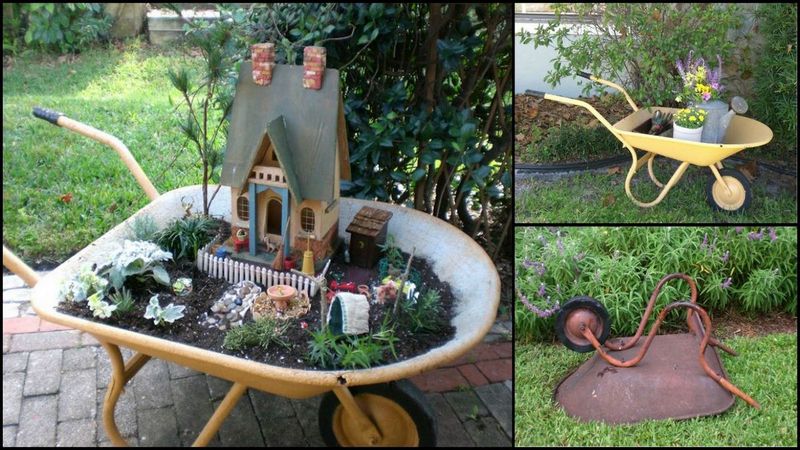 Plant Up a Wheelbarrow Fairy Garden
Tutorial via BHG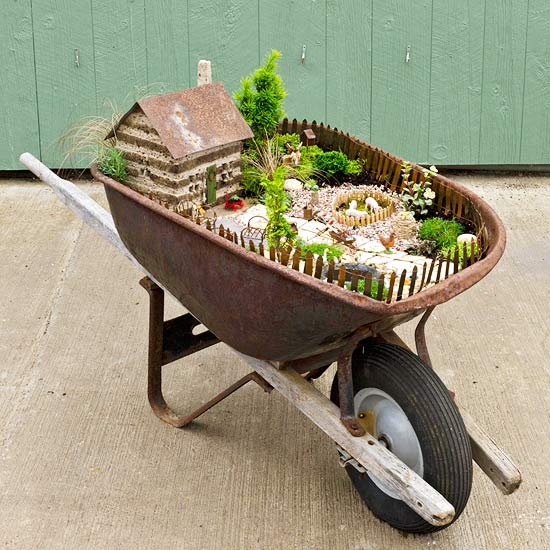 DIY Wheelbarrow Fairy Garden
Tutorial via Shellknoblakegirl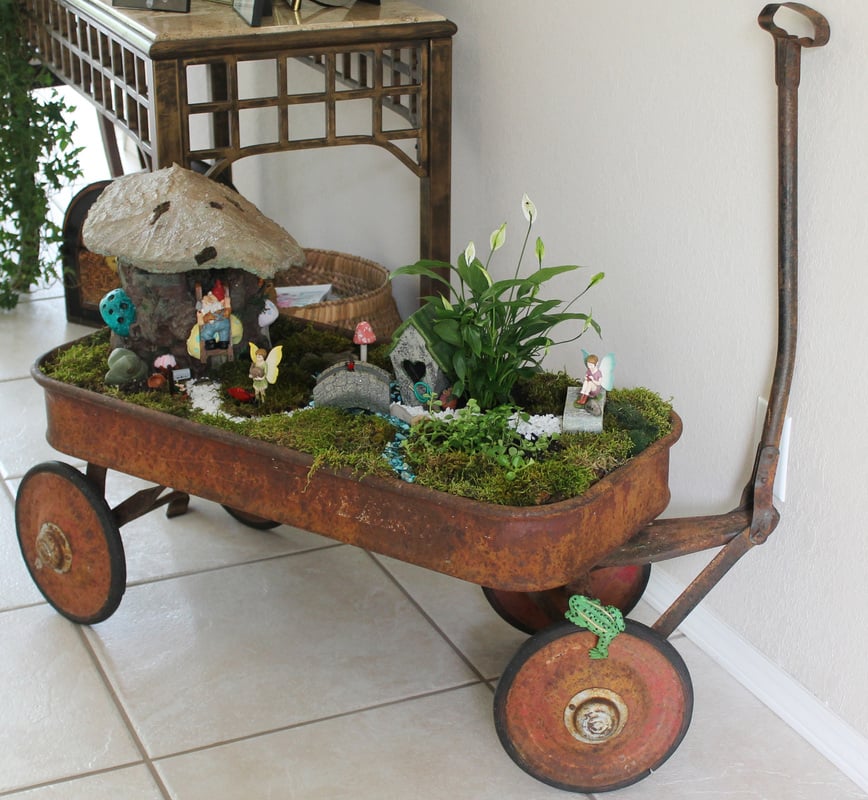 Secret Fairy Garden in an Upcycled Wheelbarrow
Tutorial via The Seasonal Home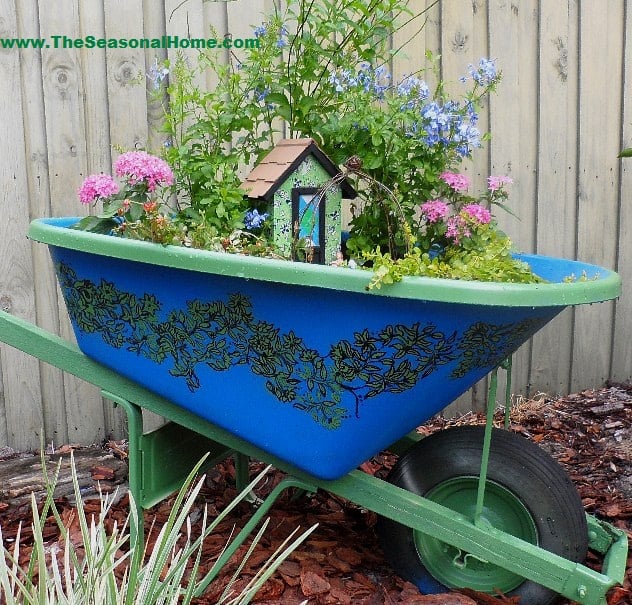 Click next page to see more…