Do you have some old jeans idle around for quite some time? Don't throw them away. There are many creative ways to recycle them. But this one – DIY Old Jeans Planters is a very special one which is something distinctive and fun to add to your garden or lawn.
These Recycled Jeans Planters will look fantastic in your garden and add a real touch of personality! It is a great use of old jeans for a whimsical garden decor idea.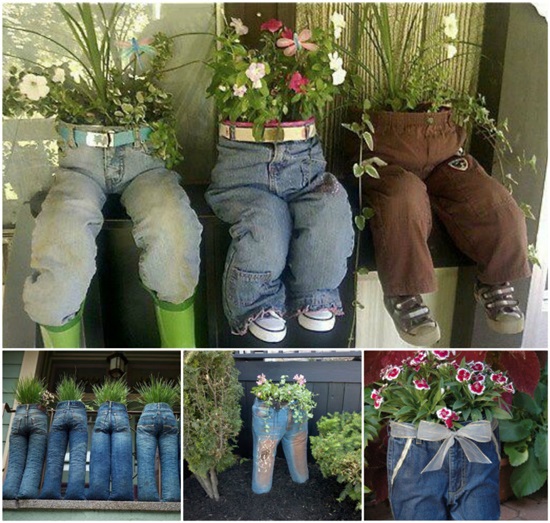 These cheerful planters are easy to make, and will bring a smile wherever they are hung. Sewing skills are not necessary, and all you will need are a few common materials (old jeans, aluminum foil or plastic bags etc).
Get ready to receive lots of admiring comments. Having fun there!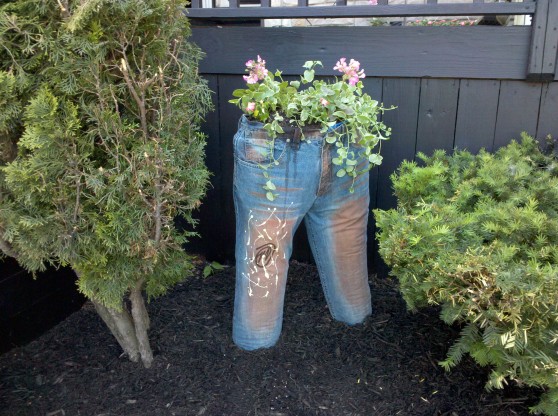 Tutorial via buffawhat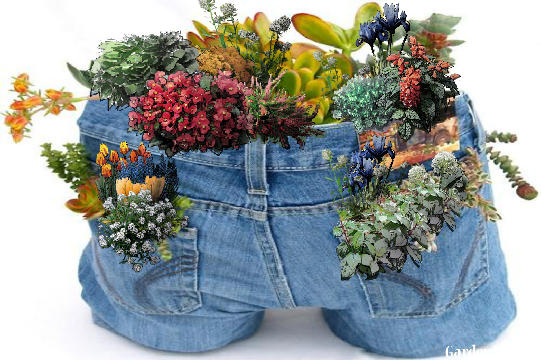 Photo via Garden Puzzle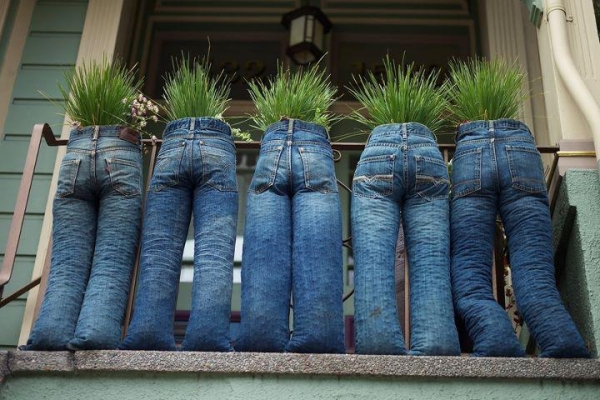 Tutorial via Upcycled Garden Style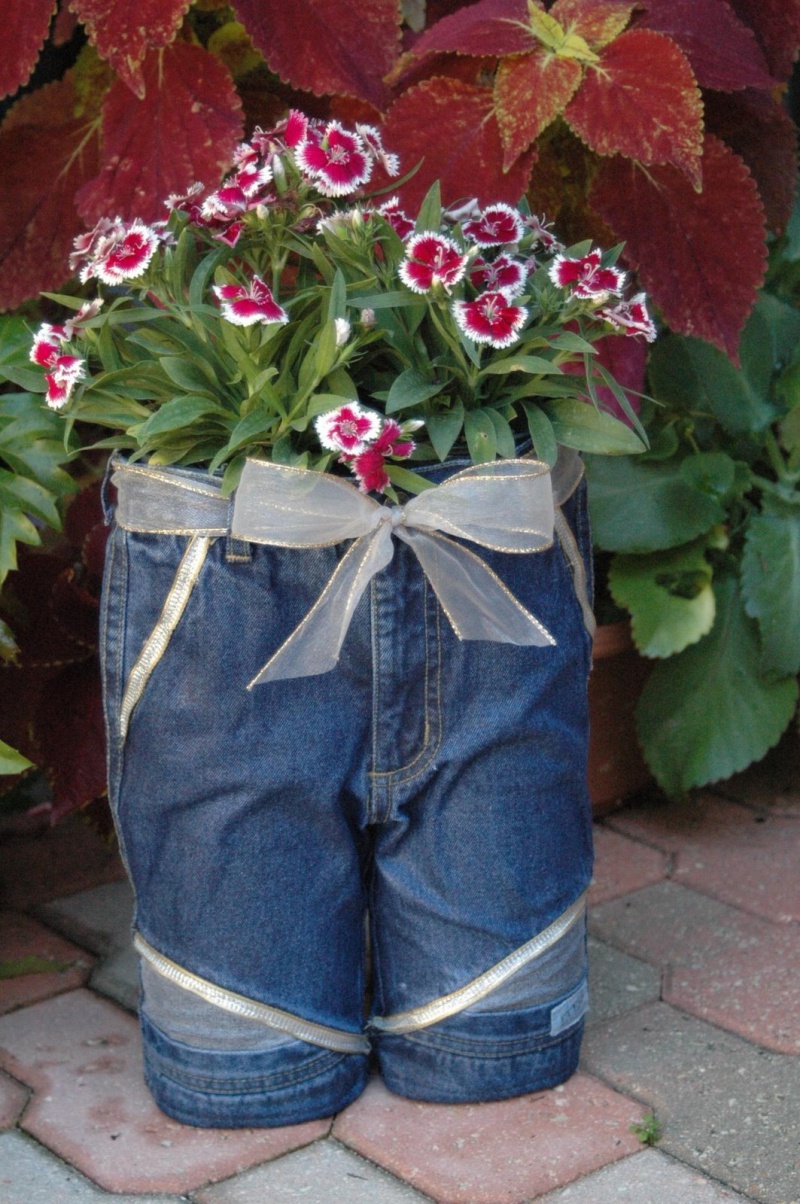 Tutorial via New Girl on The Blog.