The outlook of your home is as important as the indoor look is. Window boxes are very special parts of the outlook of your home. Flat windows without anything often look kind of dull, and in order to bring life into the windows you should put some flower boxes or box with other plants and your window will look colorful and fun. They are like wearable art for your home. They are attached to windows or porch rails, bring color and texture to eye level, and brighten up your home's exterior. Here are a few Beautiful Window Box Planter Ideas that I hope can get you some inspiration.
You may also like: 19 DIY Tire Planter
Flowery windows look fresh, cheerful and beautiful, the window got whole new look when is decorated with flowers. From indoors, the window box frames the outdoor view and brings the scents of the garden in through the opened window. From the street, flowers blooming at the window remind onlookers that nature is never far away. Viewed from the garden, the lines of the house are softened where window boxes display cheery summer colors.
Pick up a couple of ideas to suit your setting and style and keep the palette and plants simple for easy care and style, or show off your green thumb with bigger and wilder blooms.. Your home will look friendly and cheerful if there are plants on the window.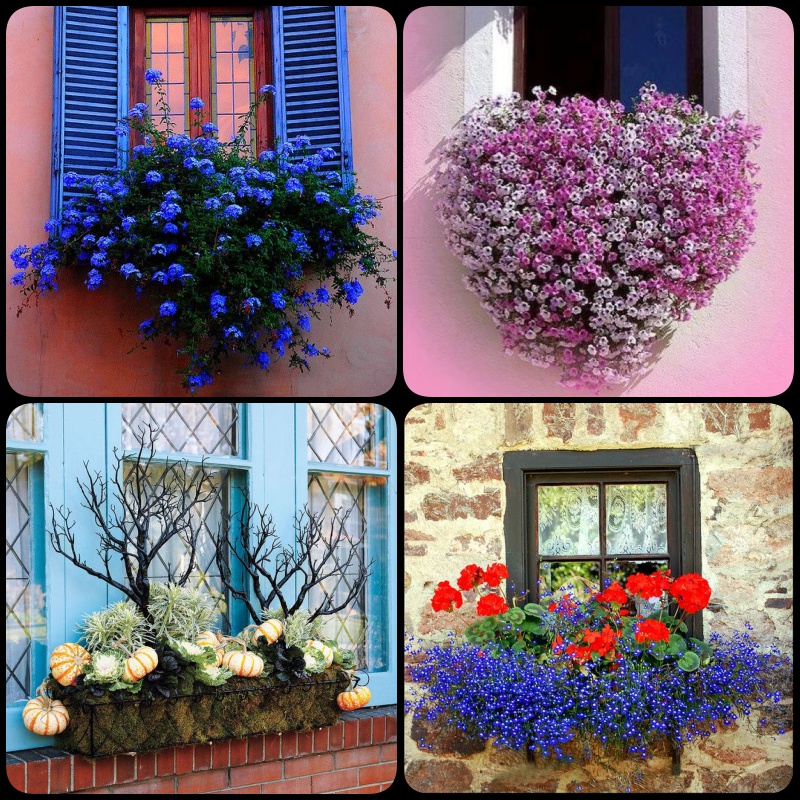 1.Matched Window Shade and Window Flower Box
Photo via Flickr