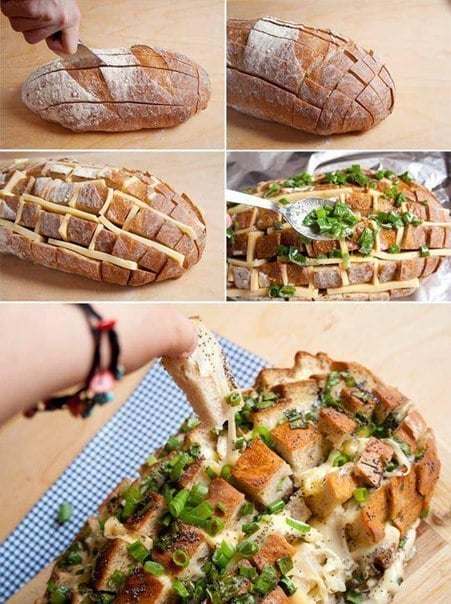 Cheesy Pull Apart Bread is easy to make. You can add your own favorite ingredients, such as mushrooms, ham etc.
1. Cut the bread as below picture.
2. Insert sliced cheese between cuts.
3. Mix green onions, melted butter with poppy seeds and then drizzle all over the bread.
4. Wrap in foil and bake in 180°C for 15 minutes.
5. Unwrap and bake for another 10 minutes until the outer layer is crispy and cheese is melted.
Source here