Are you tired of making the same style cake every year? Yes, I am. I only made rose swirl cakes for wedding anniversary or Valentine's Day. This Beautiful Rose Cake gave me a big hit, and really caught my attention!
It is so gorgeous and gigantic. I am not a fan of fondant, but I like this molding chocolate she uses to create the same effect of using fondant, but with the luscious taste of chocolate instead.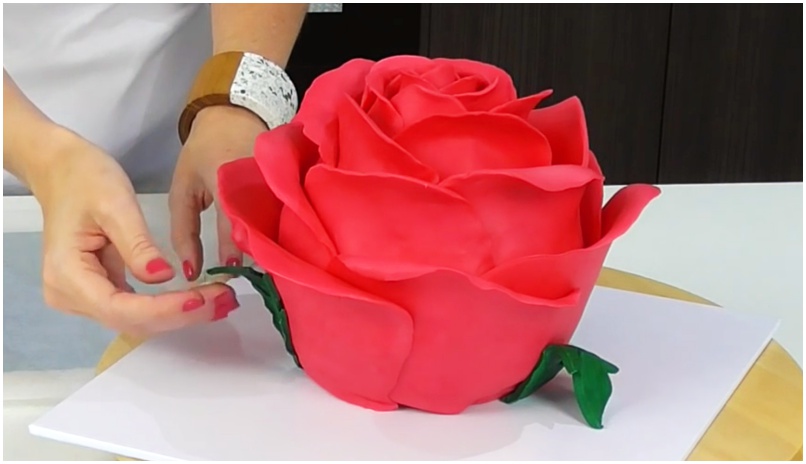 Though this cake is basically a work of art, it's not as difficult as you thought to make it. All you have to do is to follow along and watch what Vanessa from Cake Style does in this video tutorial and copy her every step along the way.