This yummy French Bread Pizza takes 30 minutes to make. It can be topped with pizza sauce, cheese, and your favorite pizza toppings. Enjoy a delicious meal, snack or appetizer with the perfect crispy, crunchy crust with French Bread Pizza.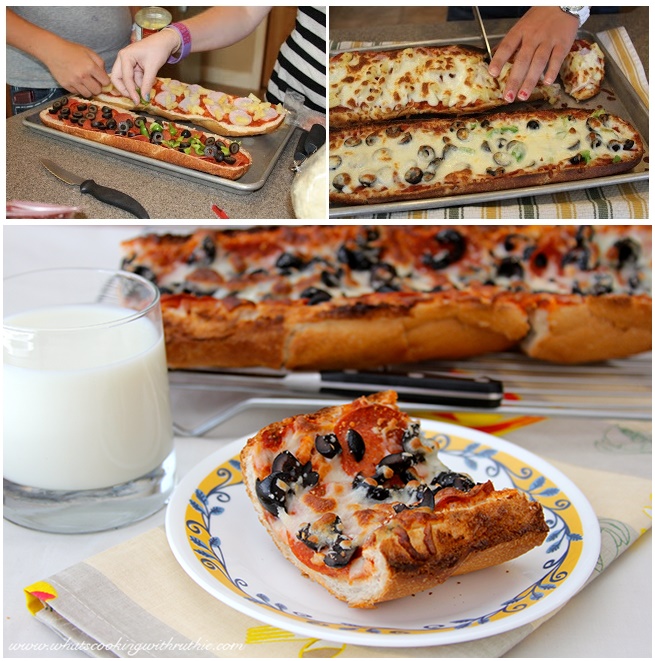 What you will need:
2 loaves of French Bread
Your favorite pizza toppings
Directions:
Heat oven to 500 degree
Place bread halves, cut side up, on a baking sheet.
Pull out some of soft bread centers to make loaves slightly concave.
Spread each half with sauce and topping
Bake in preheated oven until lightly browned, about 5-7 minutes.
Serve and enjoy
Click below for more detail.