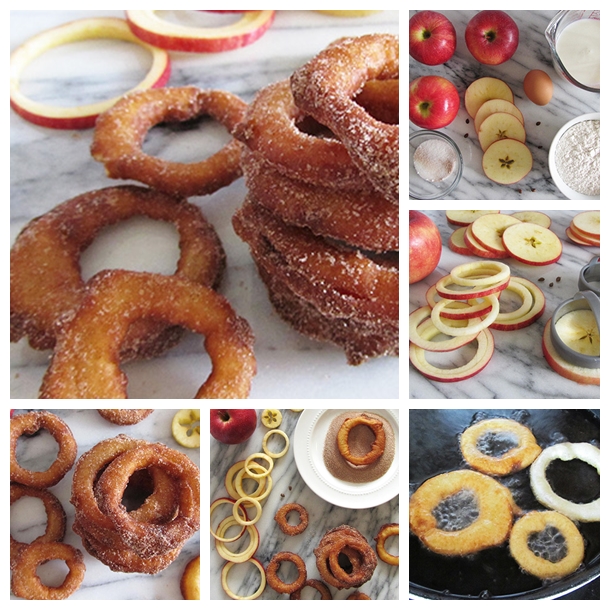 Apple rings are the onion rings of the dessert world. A quick and delicious snack of sliced apple rings dipped in a yogurt batter, fried, and topped with cinnamon-sugar. Enjoy with tea, so yummy!
Ingredients:
for the apple rings
4 large apples (I used gala)
1 cup flour
¼ teaspoon baking powder
2 tablespoons sugar
¼ teaspoon salt
⅛ teaspoon cinnamon
1 large egg, beaten
1 cup buttermilk
vegetable oil for frying
for the cinnamon sugar topping
⅓ cup sugar
2 teaspoons cinnamon
How to do:
Start by mixing flour, sugar, salt, a pinch of cinnamon and baking powder in a bowl. In a separate bowl make a mixture of buttermilk and egg. Slice the apples and make their rings with a cookie cutter. Mix the two mixtures created before to make a batter and start frying the rings after dipping them in the batter. When they have fried take them out and dredge with cinnamon and sugar mixture.
More detail here