Aren't these pineapple flowers gorgeous? Decorating your cakes and cupcakes with these flowers will give them a beautiful, natural finish. When you made these oven-dried pineapple flowers, the thinner you cut the slices, the faster they will dry — and the brighter their yellow will be.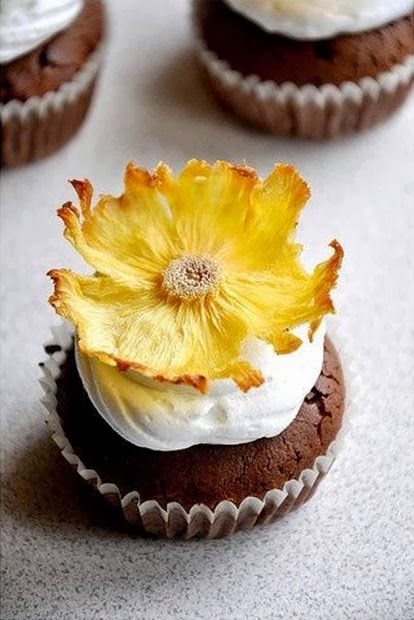 Step 1:
Cut off the top and bottom of the pineapple. Remove the "eyes" of the pineapple.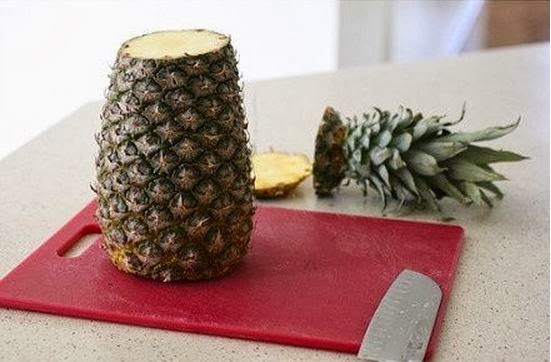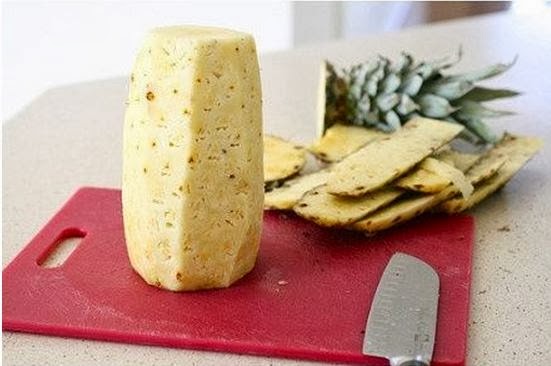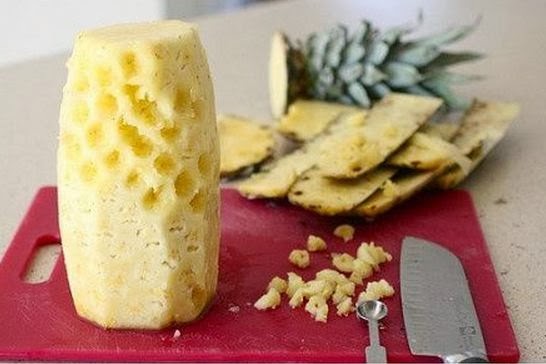 Step 2:
Using a sharp knife, cut pineapple crosswise into very thin slices.
Step 3:
Preheat oven to 225 degrees. Line two baking sheets with nonstick baking mats or parchment paper.
Place the pineapple slices on a baking sheet lined with parchment paper or silicone mat. Bake until the flowers are dried. Exact baking time depends on how thin the slices are; the thicker the slices, the longer it takes.
You can check on them every 20 minutes and flip them over to the other side until they are completely dried.