Would you want to make some delicious mini cheesecake for your kid's party? You can quickly make those with simple ingredients and tools (kitchen aid, blender). I made those for my daughter's class event. Kids love them. The size of the cheesecake is adequate for any occasion.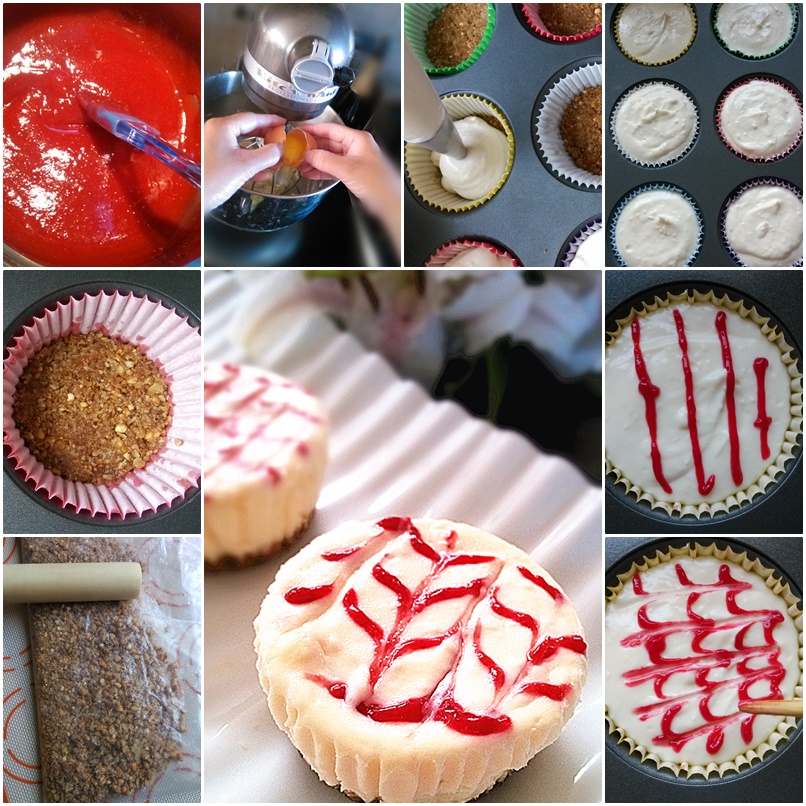 You will  need: ( 12 cheesecake)
For the base:
3 Crunchy honey bar
1/2 stick butter (4 Tablespoon)
For the topping:
2 packages cream cheese , each one 8 oz, room temperature
2/3 cup sugar
1 teaspoon Vanilla
2 eggs
1/2 cup sour cream
a little bit salt ( optional)
For garnish:
8 oz raspberry
1 teaspoon corn starch
3 tablespoon sugar
How to do:
Put these crunchy in a plastic bag and grind them using a rolling pin.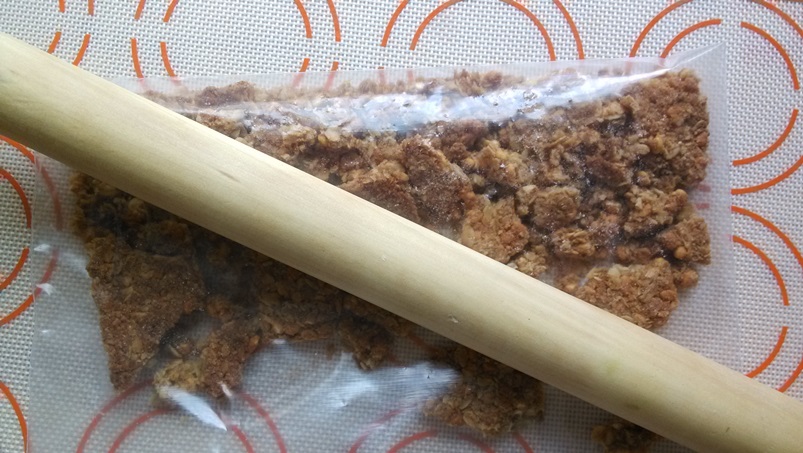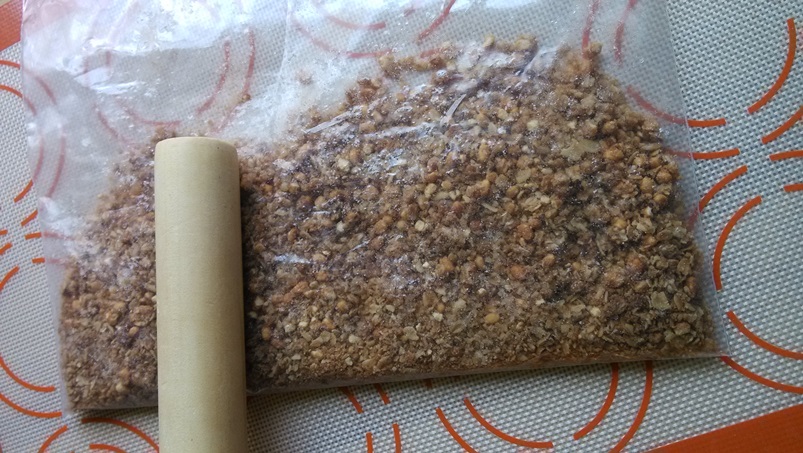 2. Melt butter and stir into the crumbs, and mix them well.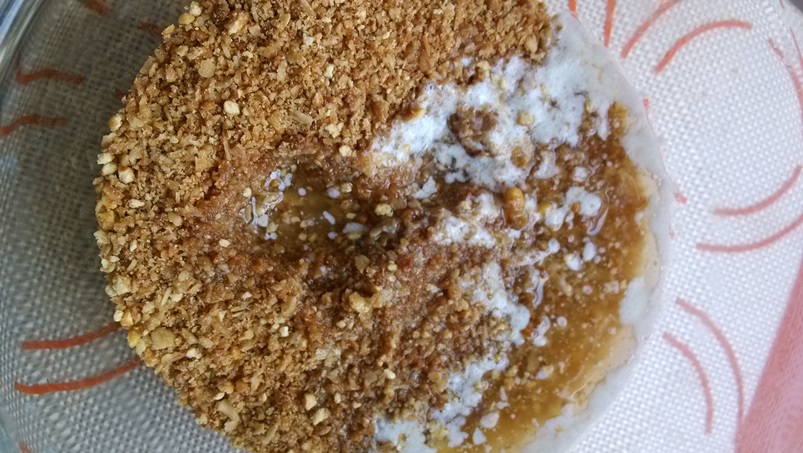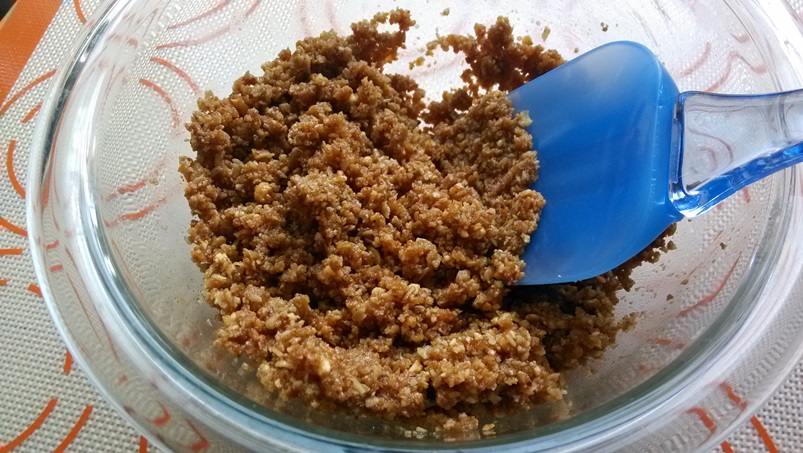 3. Put these crumbs into paper cups, and press firmly into the base using spoon, then put them into freezer for at least 30 minutes.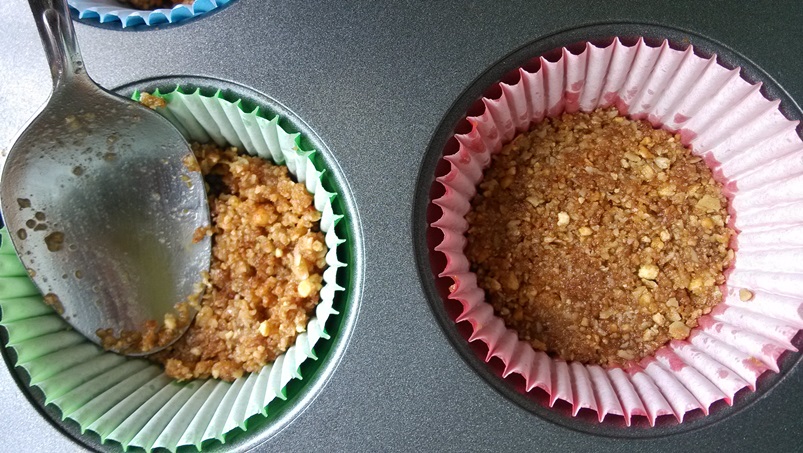 4. Wash these raspberry and blend them using machine.  Pour the raspberry blender into a pot, then add sugar and corn starch and cook the mixture until it is thick enough.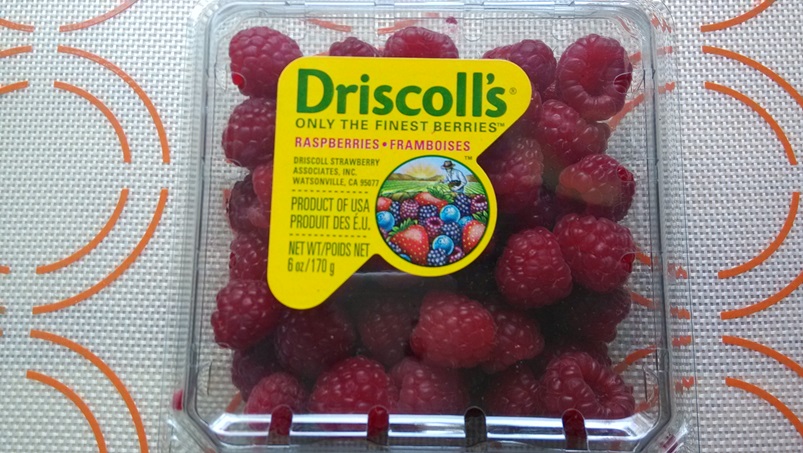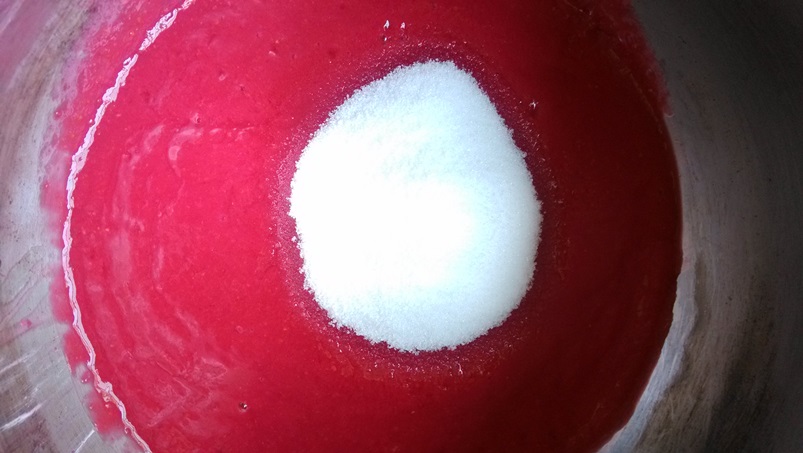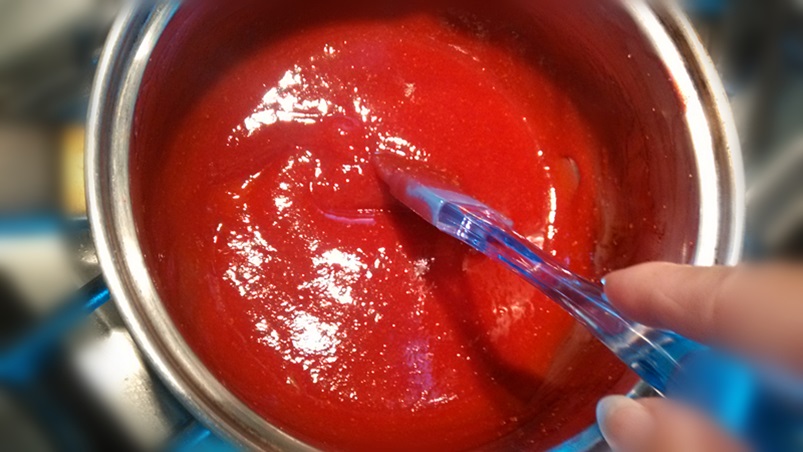 5.  Put these room temperature cream cheese in the bowl of an electric mixer, beat them on low speed for 1 minute until smooth. Then add sugar and beat one more minute.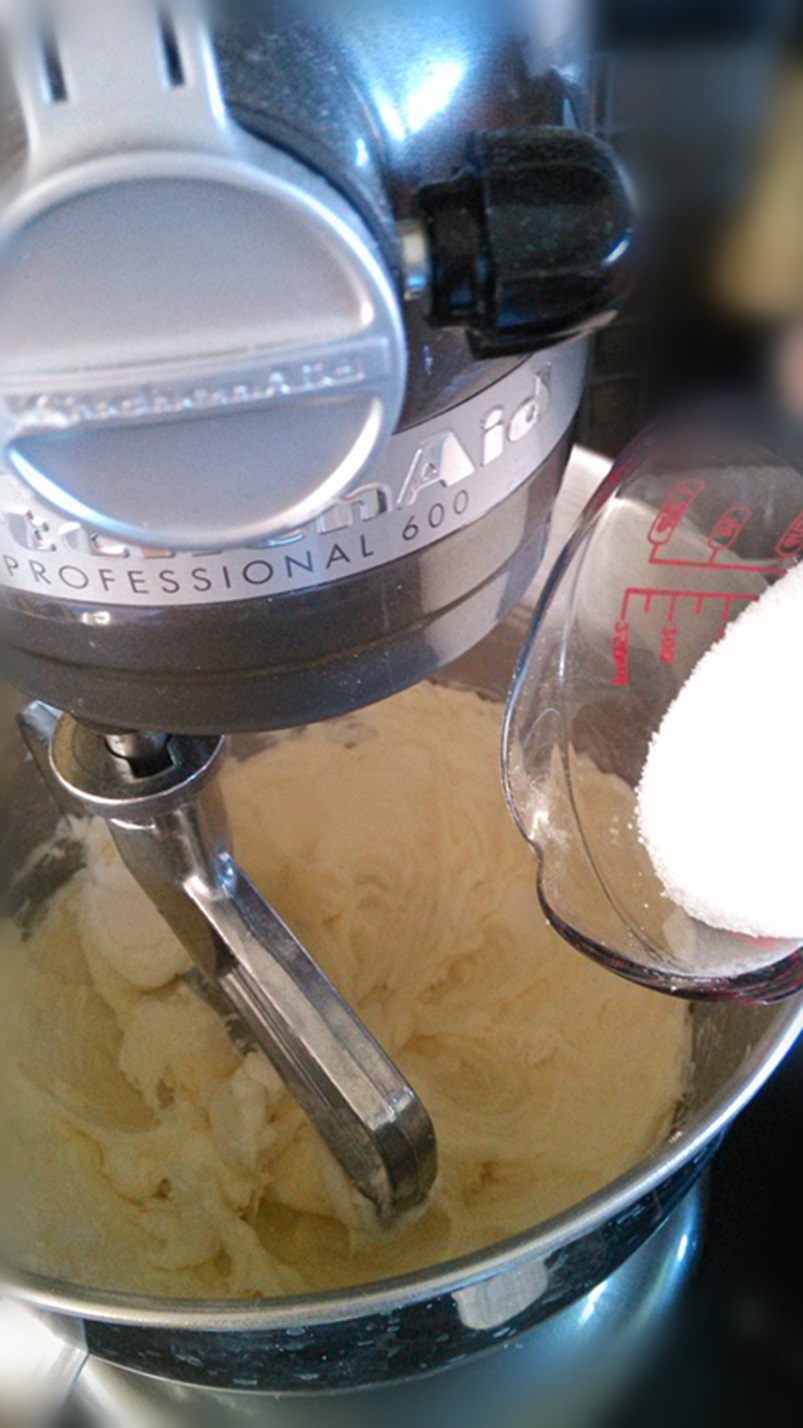 6. Add eggs.  One at a time, and continue to beat slowly until mixed completely .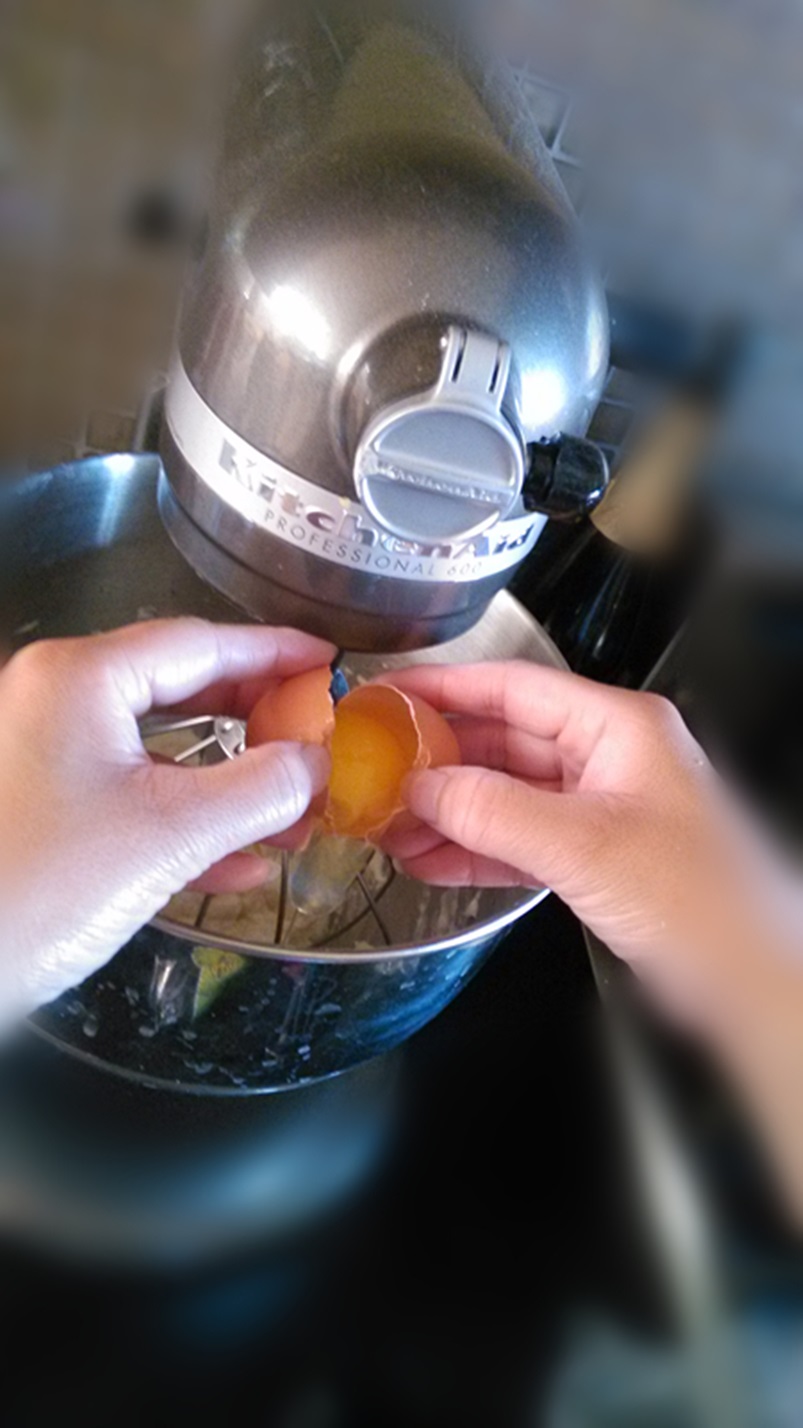 7. Add sour cream and vanilla to the bowl and beat on medium-low speed until mixed well and creamy.  Fill them in the cup as shown in the pictures. I found using the icing bag is a great way to fill. I use M341 tip.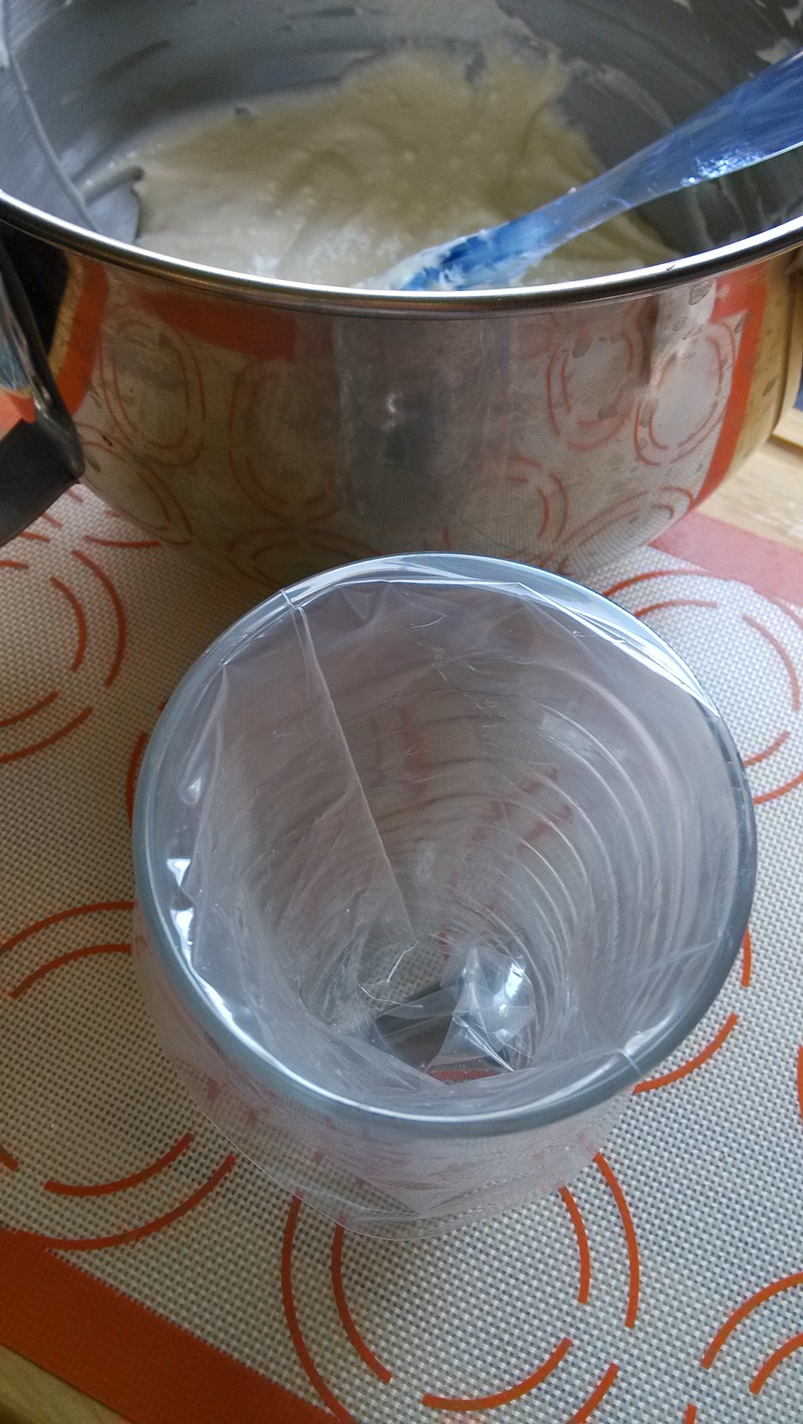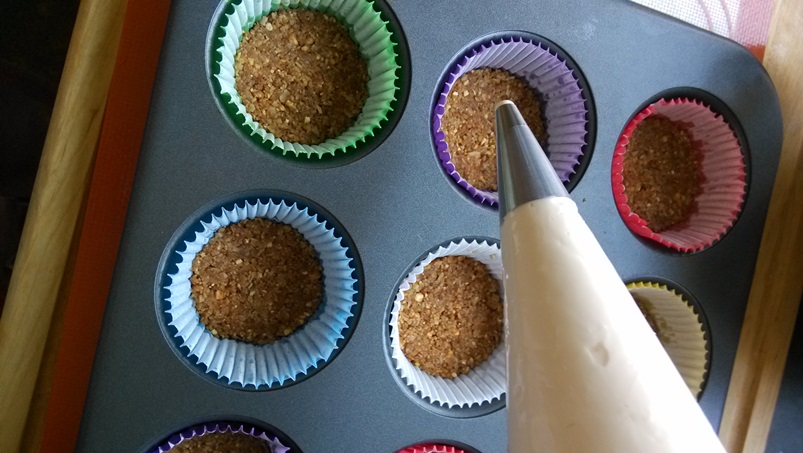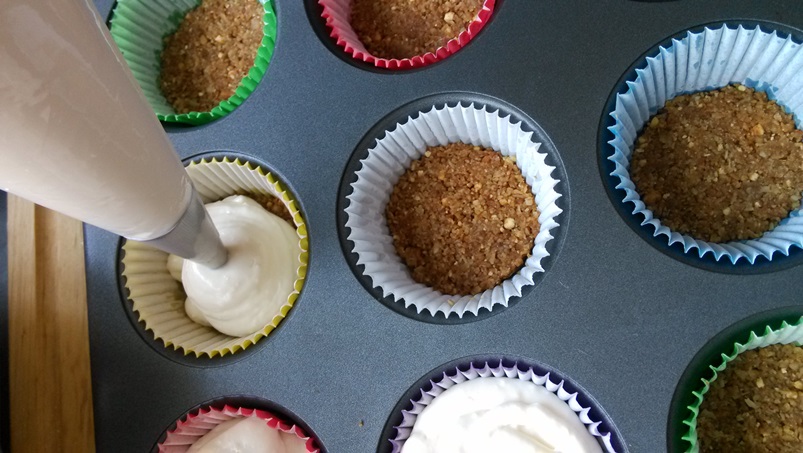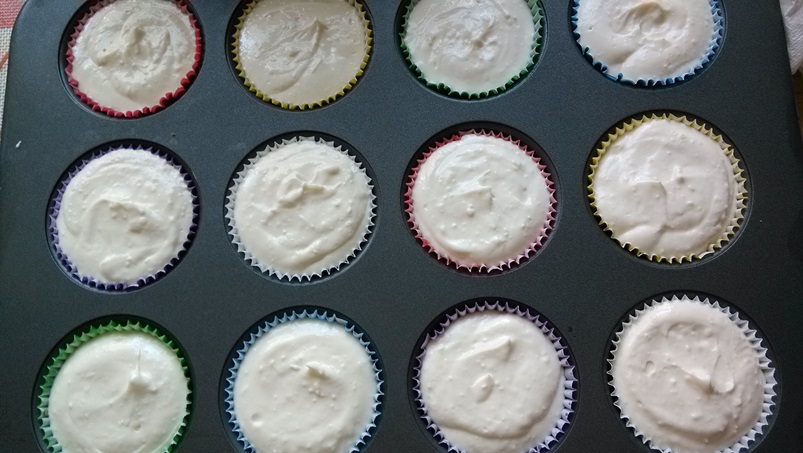 8. Add raspberry sauce on top of the filled cheesecake batter using # 3 tip.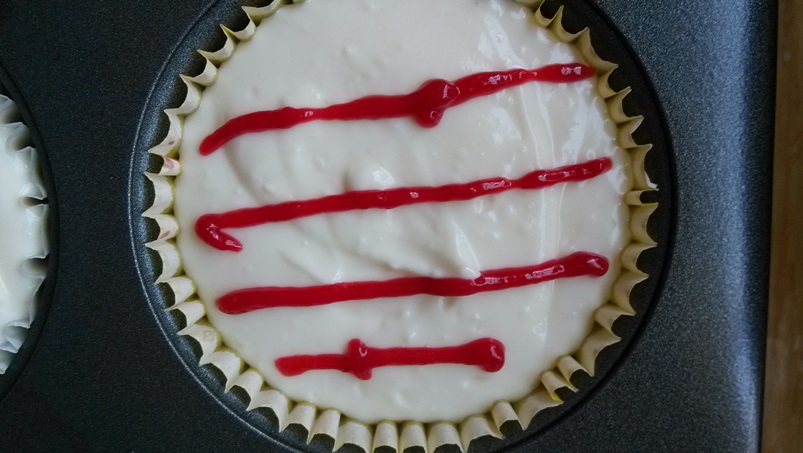 9. Using chopstick draw line shown as below.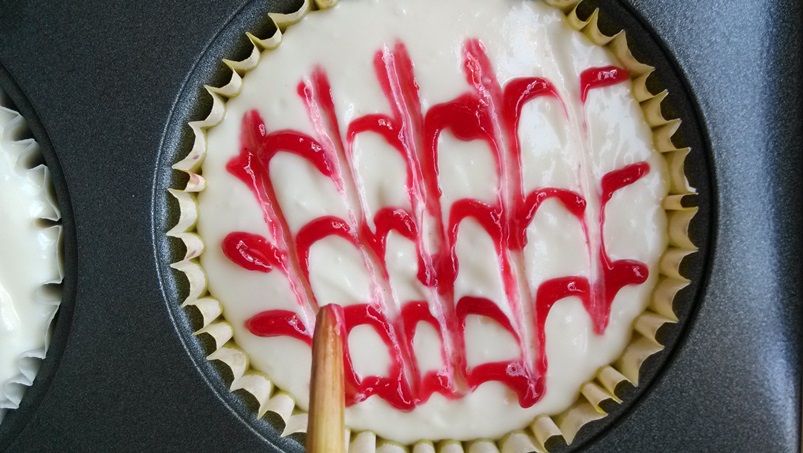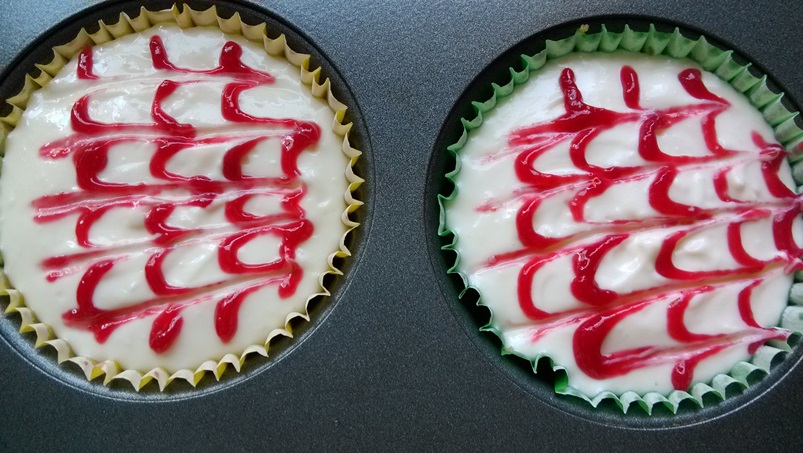 10. Bake the cheesecake at 300°F about 20 minutes, then take them out and let them cool down and then put them in freezer. Enjoy.