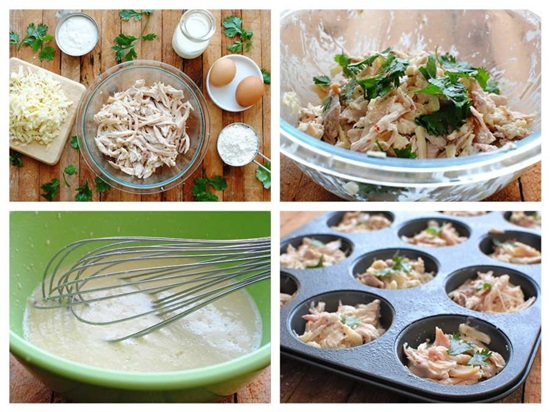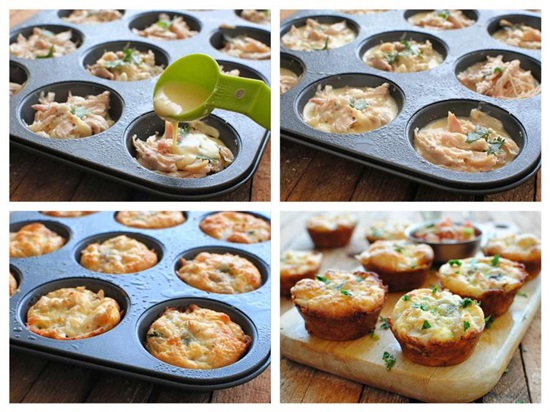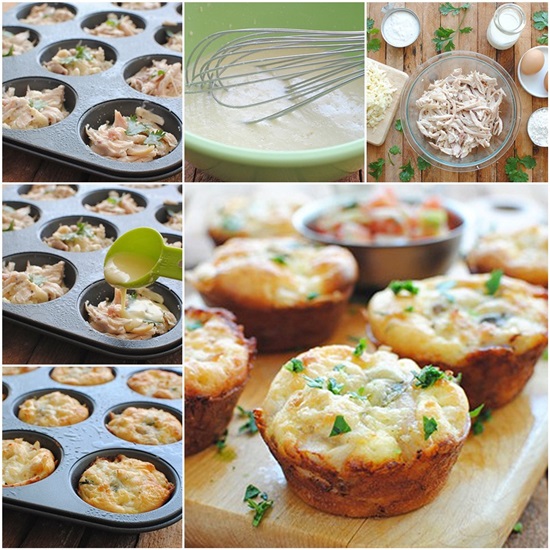 These mini chicken and cheese pies are easy to do. They looks amazing.
You can make them for any occasion such as a party, a game, birthday or even for snacks for your family.
Ingredients: (make 12 of these mini chicken and cheese pies)
1.3lb shredded rotisserie chicken except the bone and ski
1.5 cups shredded pepperjack cheese
1 can Old El Paso diced green chiles (optional!)
1/4 cup peppercorn ranch dressing
1/4 cup cilantro, plus more for garnish
1/2 cup Bisquick baking mix
1/2 cup milk
2 eggs
1 cup salsa of your choice
Directions
Preheat oven to 375.
In a large bowl, combine the shredded chicken, cheese, peppercorn ranch and cilantro. Mix together with your hands until well combined.
In another smaller bowl, whisk together the Bisquick, milk and eggs.
Lightly coat a 12-cup muffin tin with cooking spray.
Pour a Tbsp of the egg mixture into each muffin cup. Then place about 2 Tbsp of the chicken mixture on top of the baking mixture. Then spoon over 1 more Tbsp of the baking mixture on top of the chicken. (Continue for the remaining 11 muffin cups.)
Bake for 30 minutes, or until a toothpick is clean when inserted.
Serve garnished with more cilantro and your favorite salsa!
Source here