It's a definitely fun project to work with your kids to make cute and creative reindeer cupcakes.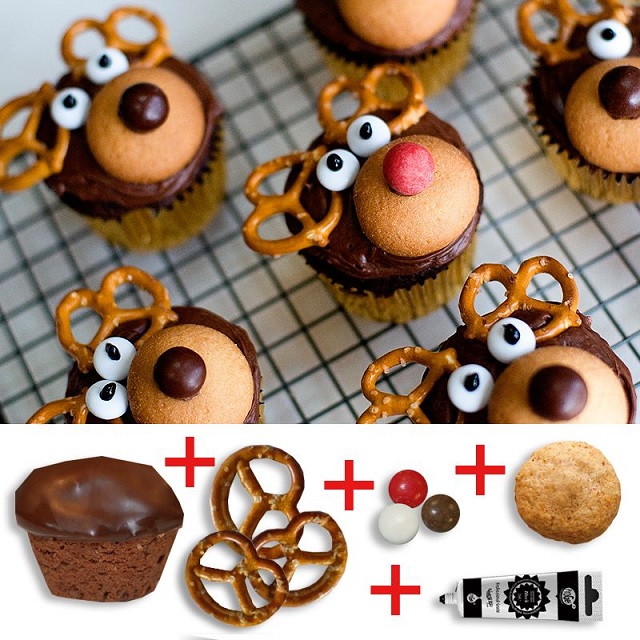 You will need:
– pretzels;
– chocolate muffin mix (or check out the video below to find how to make chocolate muffins);
– mini muffin pan;
– chocolate frosting;
– Nilla wafers;
– white, brown and red candies (M&Ms).
Directions:
Make the cupcakes according to the package instructions
Frost the muffins with icing.
Top with pretzels to create the antlers
Place a Nilla wafer for the face
Use white candies for the eyes (M&Ms candies for example),
Put some frosting drops for the eyeballs
Place some brown and red candies for the nose.