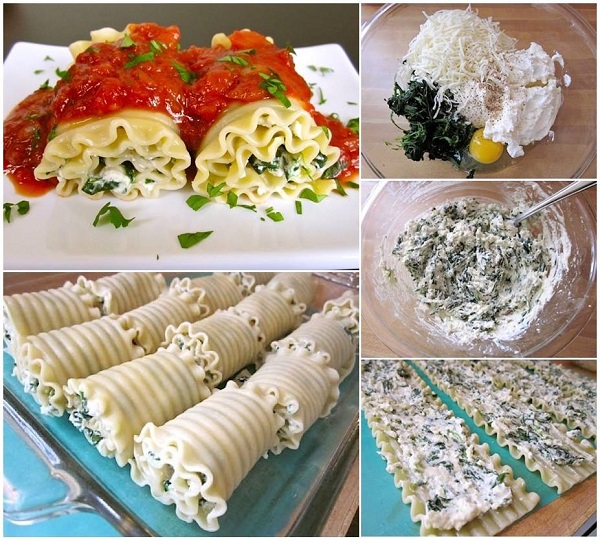 This recipe is one of the easiest and cheapest ones that will make everyone drool at the table. In this recipe we use spinach and cheese, but you could also do mushrooms, pesto, or any meat. You really can make this one your own. It's great for a family party or a friends gathering.
You will need:
1 package of lasagna noodles;
15 oz of ricotta cheese;
half package of frozen spinach;
two and a half cups of marinara tomato sauce;
1 cup shredded mozzarella;
1 quarter cup of grated parmesan;
1 egg, butter, salt and pepper.
Directions:
Boil the noodles,
Put the spinach in the microwave.
Mix the spinach with ricotta, mozzarella, parmesan and eggs.
Add salt and pepper as you like it.
Take a tray and anoint it with butter.
Take the lasagna noodles and put them on the working station.
Put some of the cream on them and start rolling.
Put the rolls into the tray after you have made every roll,
Put some marinara sauce over and bake it at

375°

for about 30 minutes.