It's an amazing Maltesers cake. More people like eat Maltesers. They're bite-sized, delicious, and it feels like you're eating 100 chocolate bars when, really, you're only eating one. Now Maltesers must be taken to the extreme: an entire cake based on and covered on the little round candies some of us love so dearly. It's a Chocolate lovers dream and you won't be able to wait to make it!  You can make it for you owner next party or proudly take to a party to your friend's house.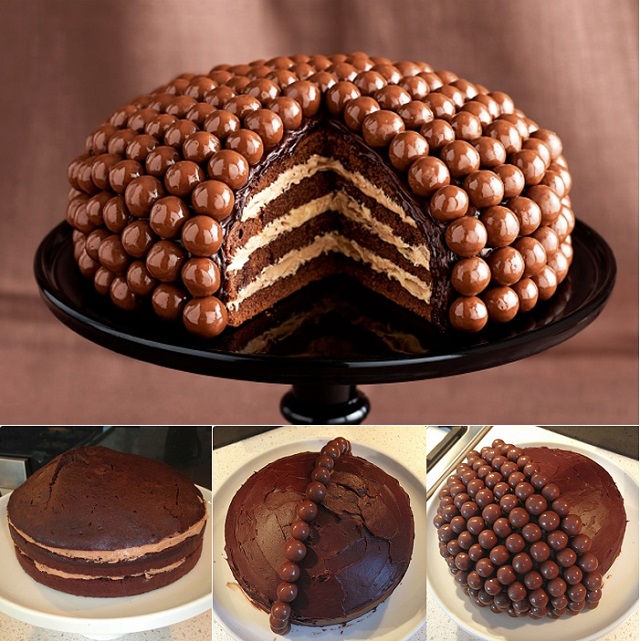 You will need:
3 eggs, lightly whisked;
1 tbs milk, extra;
50g (1/2 cup) cocoa powder;
75g (1/2 cup) plain flour;
95g (3/4 cup) malted milk powder;
115g (3/4 cup) self-raising flour;
125g chopped butter;
185ml (3/4 cup) milk;
185g butter at room temperature;
200g (1 cup, firmly packed) brown sugar;
345g (2 1/4 cups) icing sugar mixture;
465g Maltesers.
Click below link for recipe…