A Sandwich Cake is such a nutritious and special cake. It's a great choice for parties.
Steps:
Cut a round loaf of bread in layers.
Mix cream cheese, mayonnaise and sour cream and divide the mixture in two parts.
Add chopped boiled eggs and spring onions to the first part and chopped smoked salmon and dill to the second.
Spread the first part on the base layer and put a second layer on it. On the second layer spread the second mixture.
Repeat the steps for all the six layers of bread.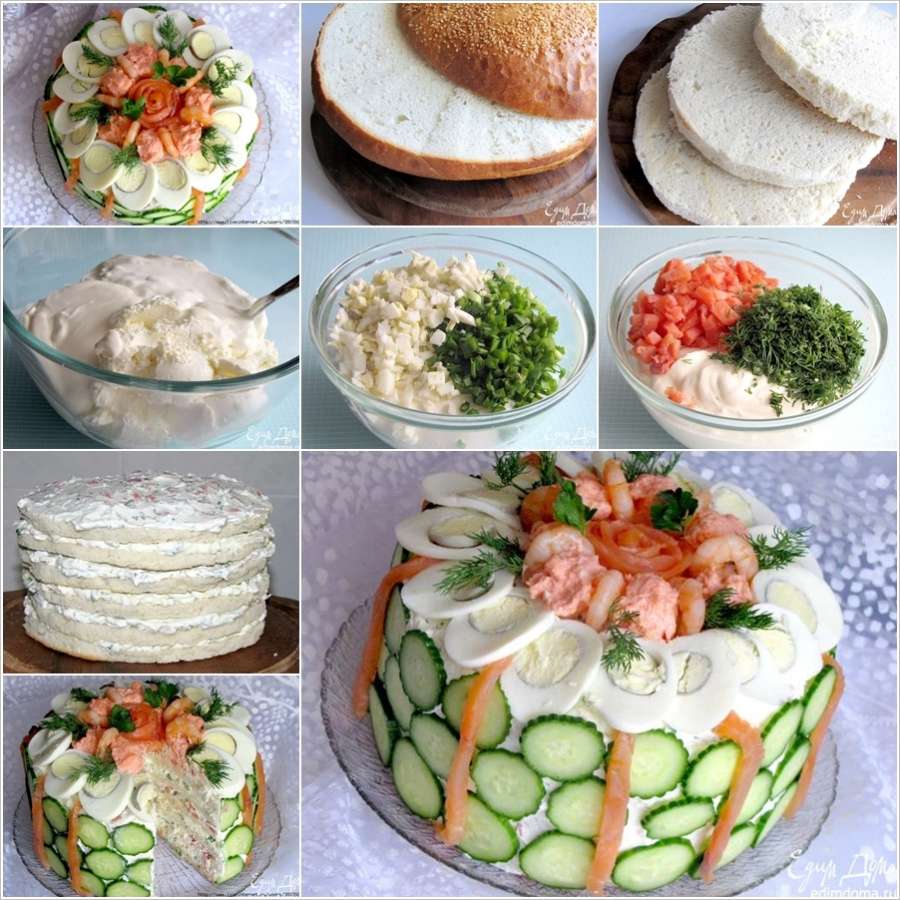 Click below link for translated recipe: