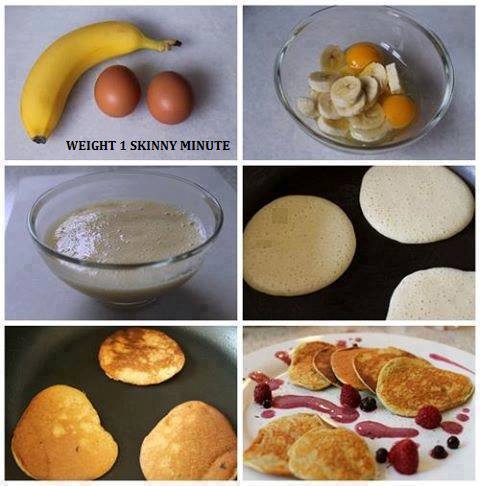 Eating healthy is a necessity not just some fad. So when you come across a new recipe with nothing but all natural ingredients, the only logical thing to do is to give it a try. This health pancake is worth giving a try.
Ingredients:
1 ripe banana
2 eggs
1 tsp. vanilla extract (option)
1 tsp cinnamon (option)
sea salt (option)
A little oil for the pan
Steps:
Cut the banana into slices, mix together in a bowl and make sure the banana is all mashed.
Spray the pan with oil.
On a low to medium heat, scoop some of the batter into the pan & give it about 20-30 sec (or until the center bubbles) , then flip.
When done, serve and enjoy.