Sandwich can be made in frag shape. Check out recipe below. It looks delicious.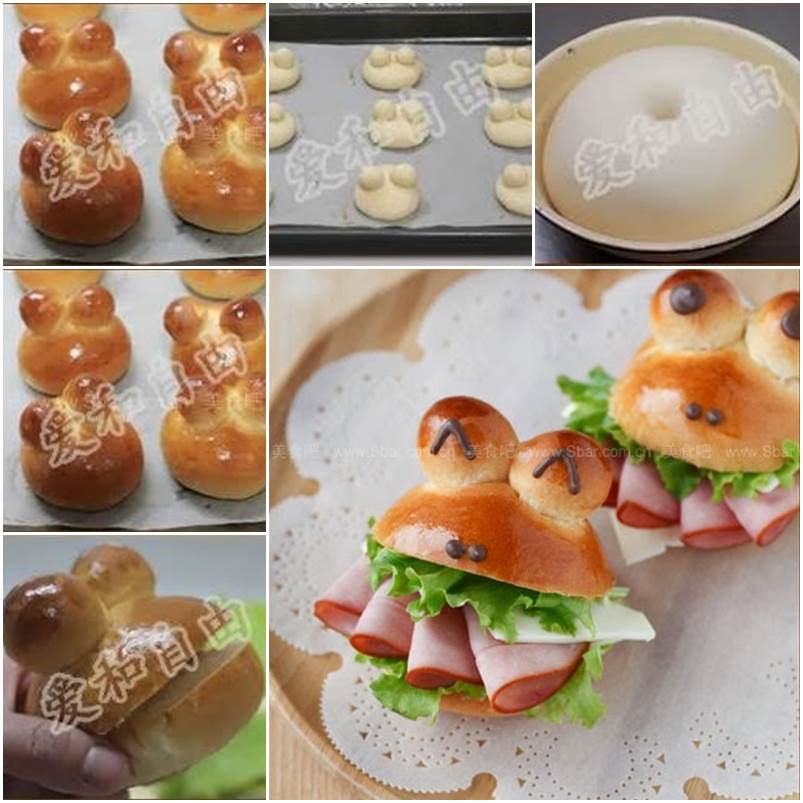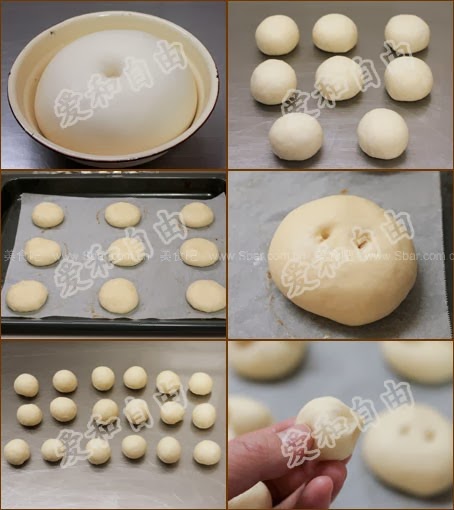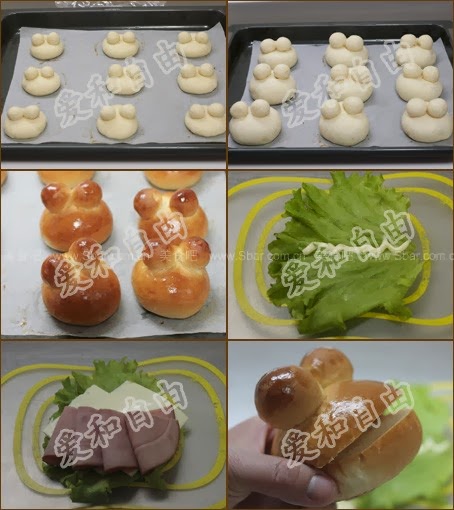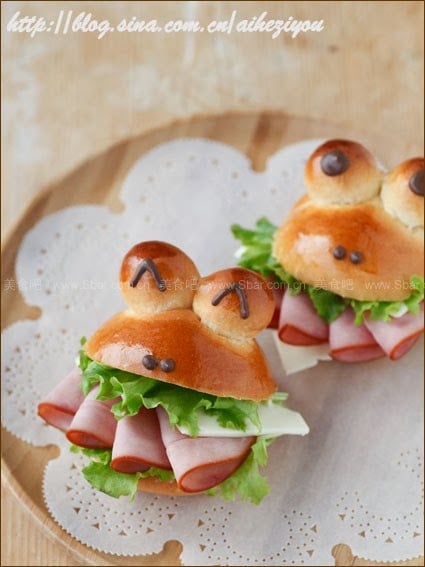 Ingredients:
Bread flour, 200 grams,
50 grams low gluten flour,
Dry yeast 2.5 g,
25 g sugar,
Salt, 3/4 tsp
Egg 20 grams,
140 grams of milk,
Butter 20 g
decoration: egg, chocolate pen
Toppings: lettuce, cheese slices, ham, salad dressing
Methods:
1. Mix all the ingredients and knead the dough.
2. Set the dough aside to wait until it is fermented.
3. Make the sharp of the frog as shown in the pictures.
4. Set the frog dough to let it fermented completely.
5. Brush the egg liquid on the top of the dough.
6. Preheat the oven at 180C and bake it for 15 min.
7. Cut the center part of the bread and put some fresh lettuce, salad dressing and hams into it.