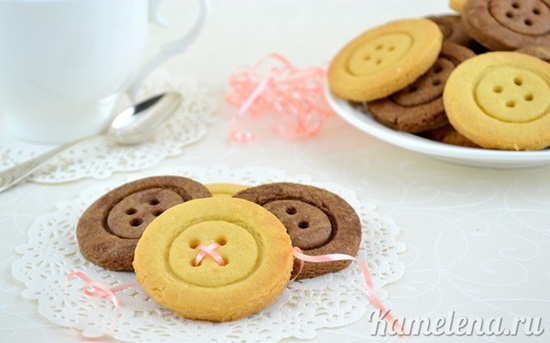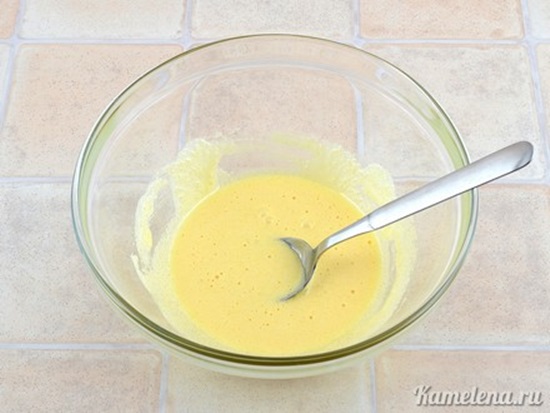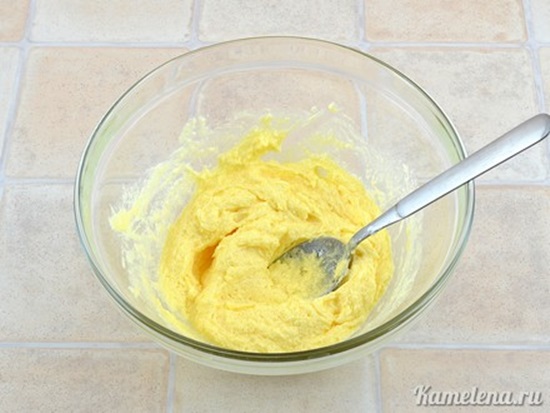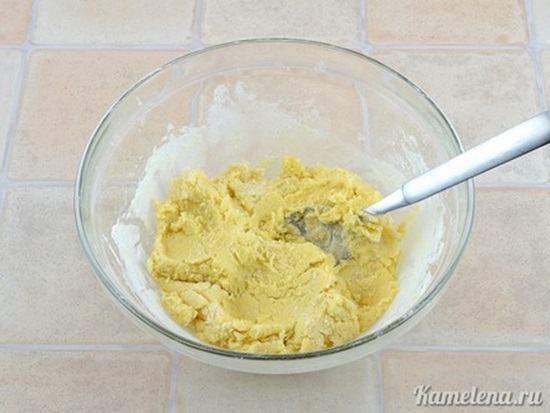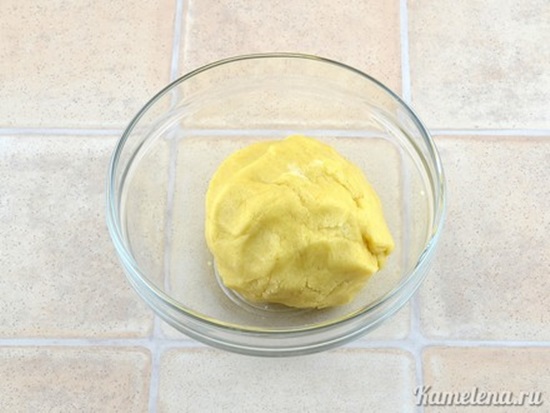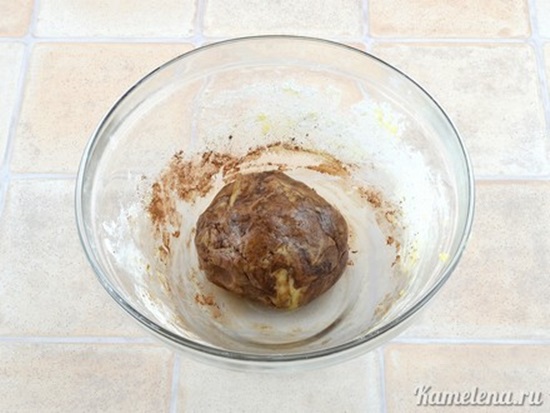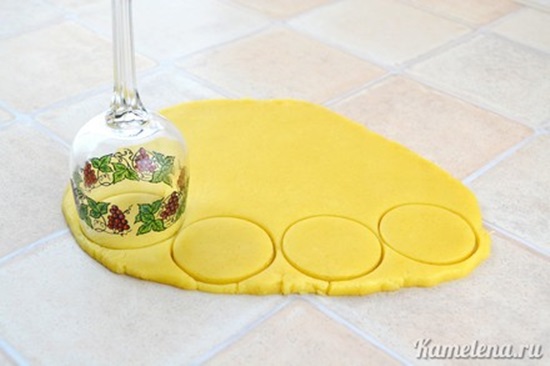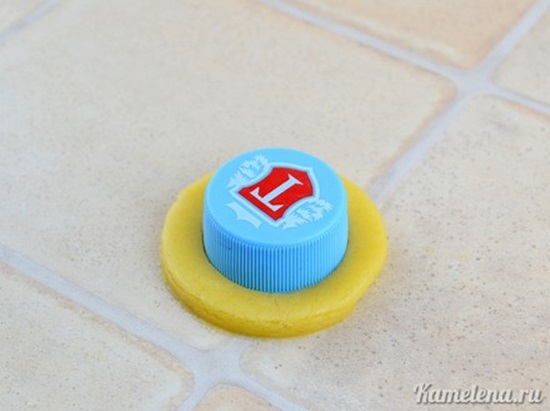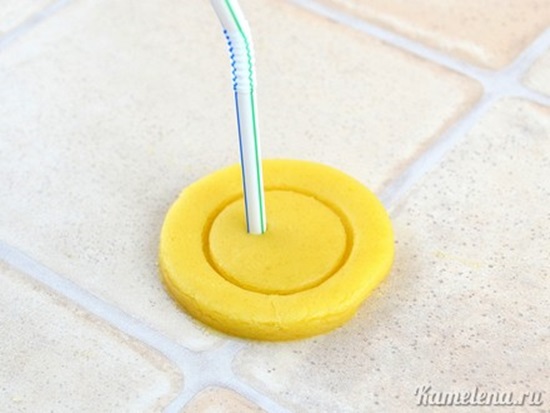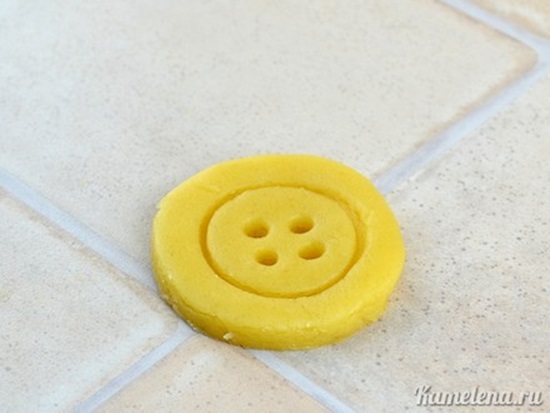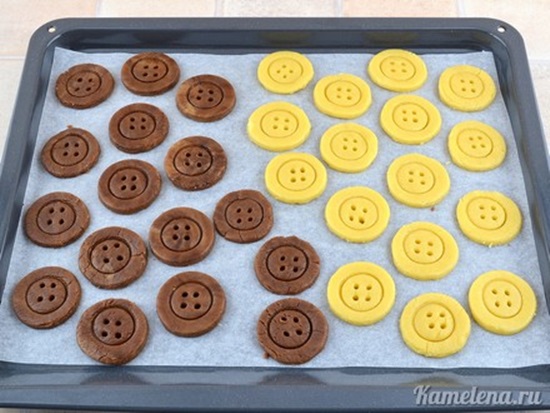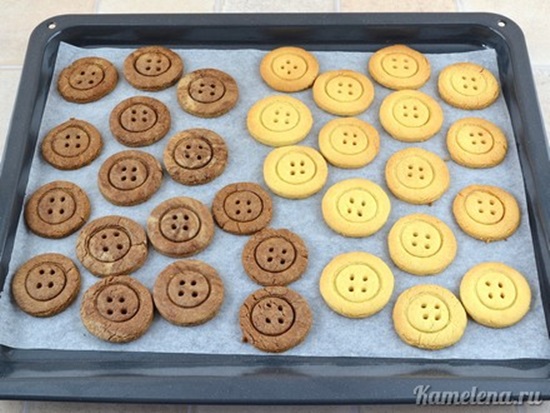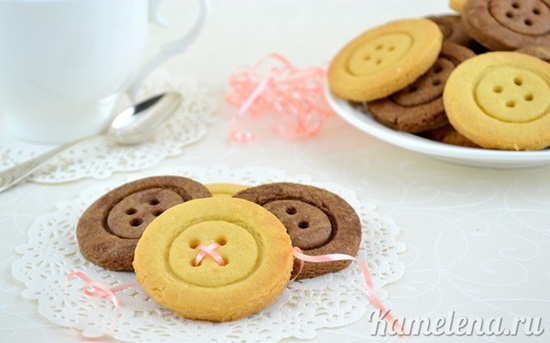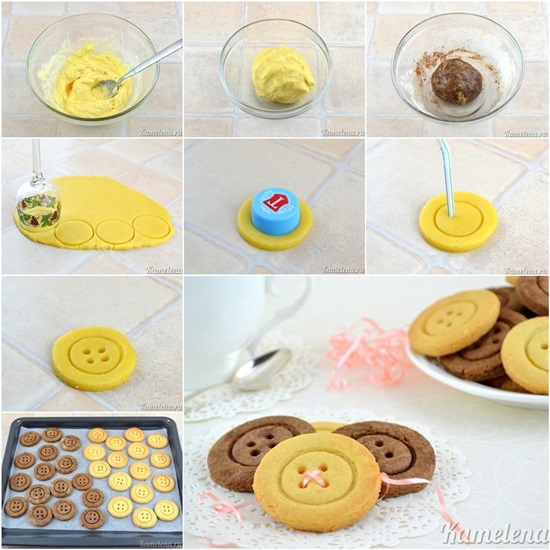 Cookies can be presented in a number of ways. Here is a simple recipe how to make button shaped cookies.

Ingredients:  (32 cookies for reference)
1 1/3 cups flour
1 stick butter
1/3 or 1/2 cup sugar
2 egg yolks
1 teaspoon vanilla extract
2 teaspoon cocoa powder
Instructions:
Rub the yolks with the sugar and vanilla.
Add soft butter and stir thoroughly.
Add the flour portion and mix.
Put half of the dough to another container.
Add cocoa in the second half of the dough and mix.
Put both types of dough in the refrigerator for 30 minutes.
Roll out the light dough into a layer of a thickness of about 5-7 mm.
Cut out round shapes with a cookie cutter.
Add an inner ring by gently pressing into dough, but not cutting through to the end.
Use a drinking straw to poke four holes in the center of each cookies.
Move them onto a baking sheet, laid with a baking paper.
Put in a preheated 180 degree oven. Bake for about 20 minutes. Enjoy.