These adorable hedgehog cookies are decorated with some melted chocolate and chopped pecans. They are delicious treats and also easy to make. Check out how to turn regular cookies into fun baby hedgehogs.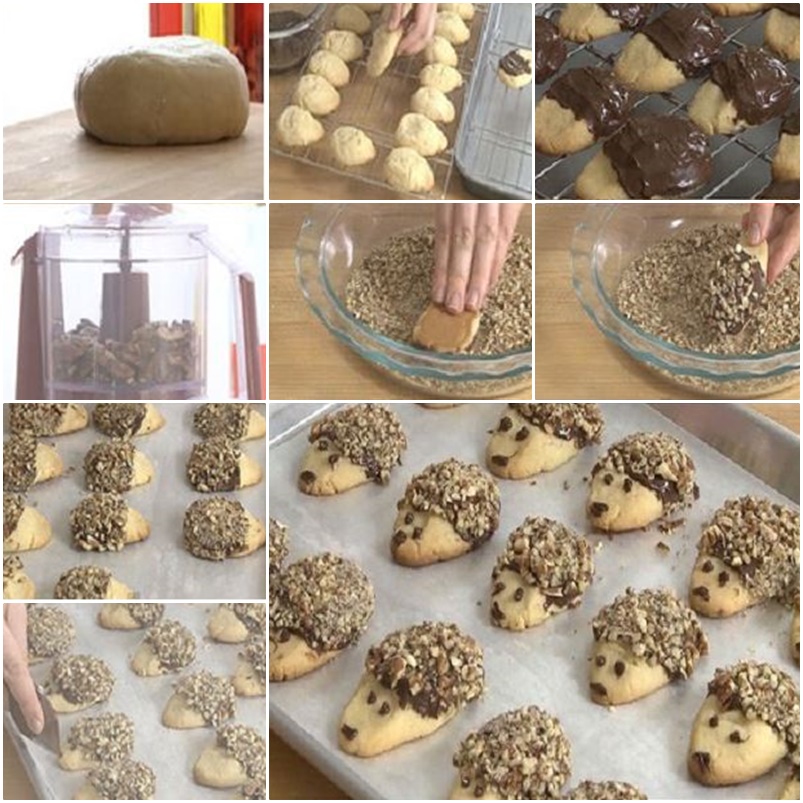 Ingredients:
4 cups all-purpose flour
3/4 teaspoon baking powder
1/2 teaspoon baking soda
1/2 teaspoon salt
1 1/4 cups white sugar
1 cup butter-flavored shortening
1/4 cup corn syrup
2 eggs
1 tablespoon vanilla extract
1 cup pecans
1 cup chocolate chips
Click below link for recipe….