The salad in ready condition really looks like a sunflower. Very simple to prepare, but in the original submission will be a bright salad decoration of any holiday table.  If you want to surprise your guests and please yourself, try this dish. I wish the salad will give you unforgettable taste.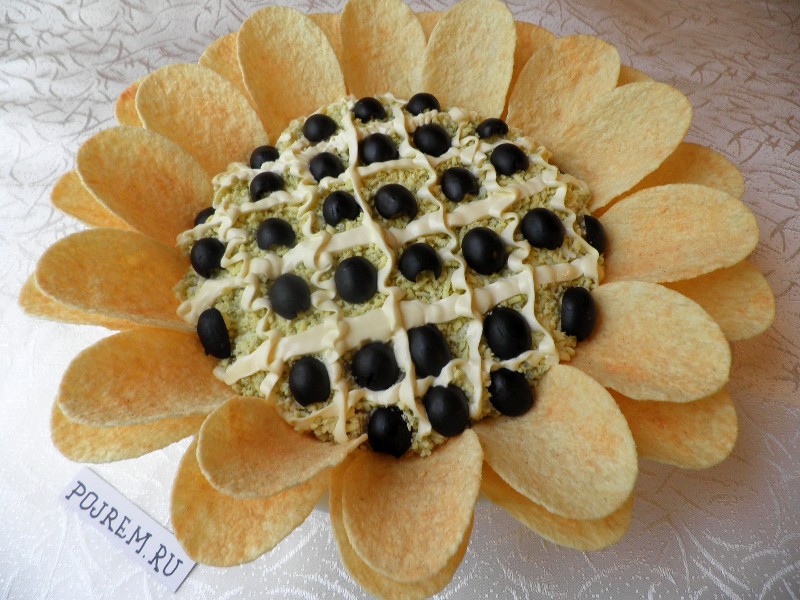 Ingredients (For Reference)
Cod liver oil
Potatoes
Green onions
Eggs
Chips
Olives, pitted
Mayonnaise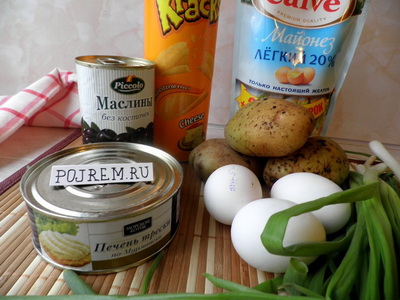 Boil the potatoes and eggs, cool and clean. Finely chop the potatoes and place in bowl.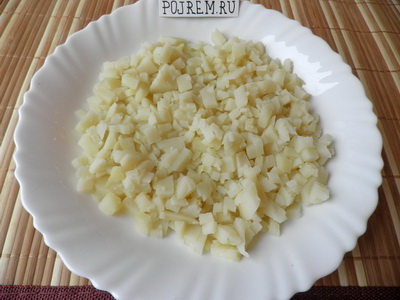 Green onions, finely chopped and spread on top of the potato.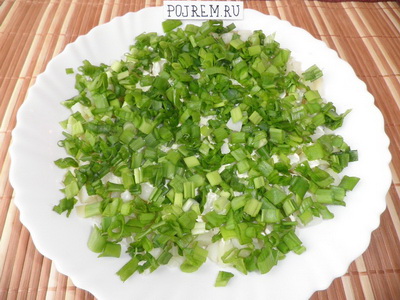 The next layer – cod (chicken or any other smoked/canned meat). Remove fluid and  mash it with a fork, then put  on top of green onions.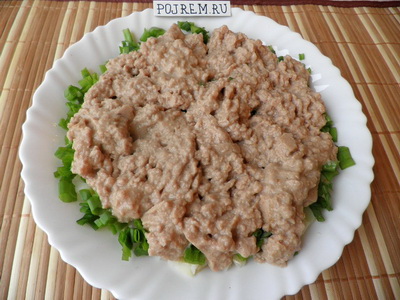 Eggs divided into whites and yolks. Put the egg white over the meat layer.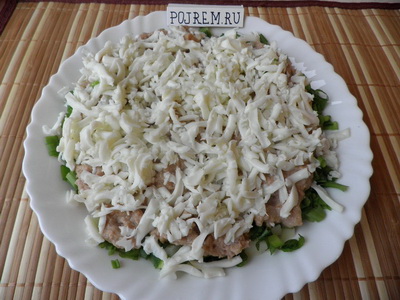 Put yolks on the top of proteins.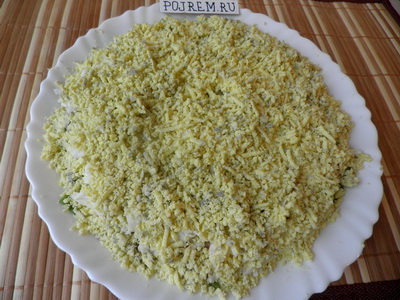 Put some mayonnaise in a piping bag and make a grid on the salad. Fill the squares of the grid with olives. Then decorate the sides with Pringles to become the petals of the sunflower.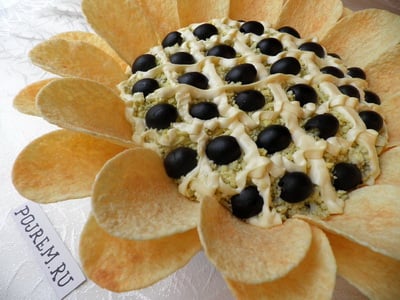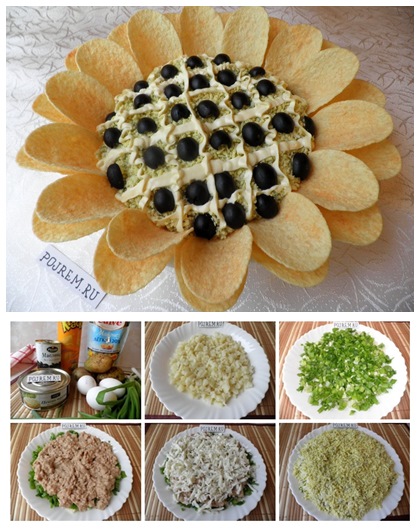 Source Here