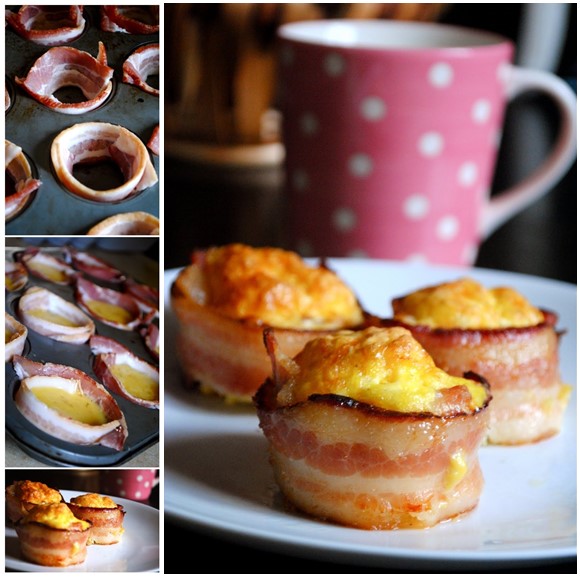 Filled with all your favorite breakfast items, these little "muffins" are amazing and so much fun for big and little kids. They are so easy yet satisfying, and the perfect way to start your day! Yummy!
What you will need ( 12 cups):
12 slices bacon
8 eggs
1/2 cup shredded cheddar cheese
pinch of salt
1/4 tsp black pepper
Muffin tins
Instructions:

Preheat oven to 350 degrees.
Mix eggs, salt, pepper and cheese, then whip.
 Spray non stick spray in 12 muffin tins.
Wrap each piece of bacon inside the sides of each muffin cup.
Fill each bacon lined muffin cup 3/4 of the way with the egg mixture.
Bake for 30-35 minutes, until the egg cups are golden brown and don't jiggle.