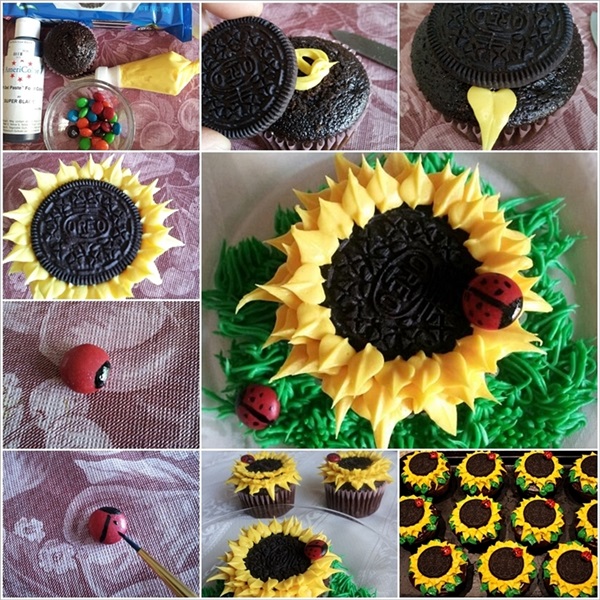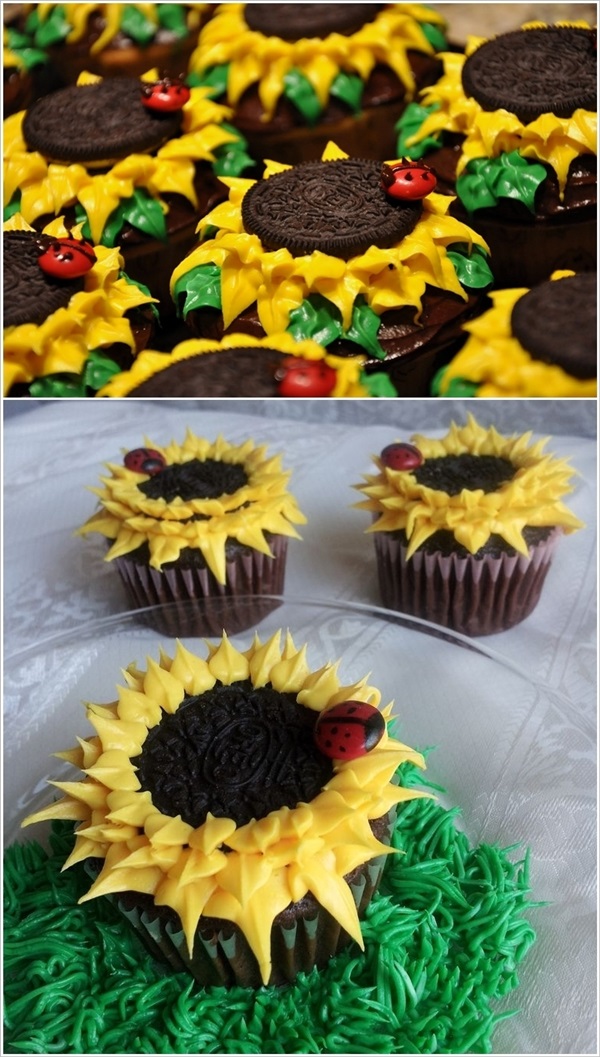 It's so creative to draw ladybug on m&m chocolates and then use them to decorate cupcakes. These cupcakes are easy to make, but will be surely popular in kids party.
What you need:
Some cooled cupcakes
Oreo cookies
Red m&m chocolates
Some yellow and green frosting
Black food gel color
Foodsafe paintbrush
Leaf tip #352
Grass tip #233 (optional)
2 piping bags
Read more at here.