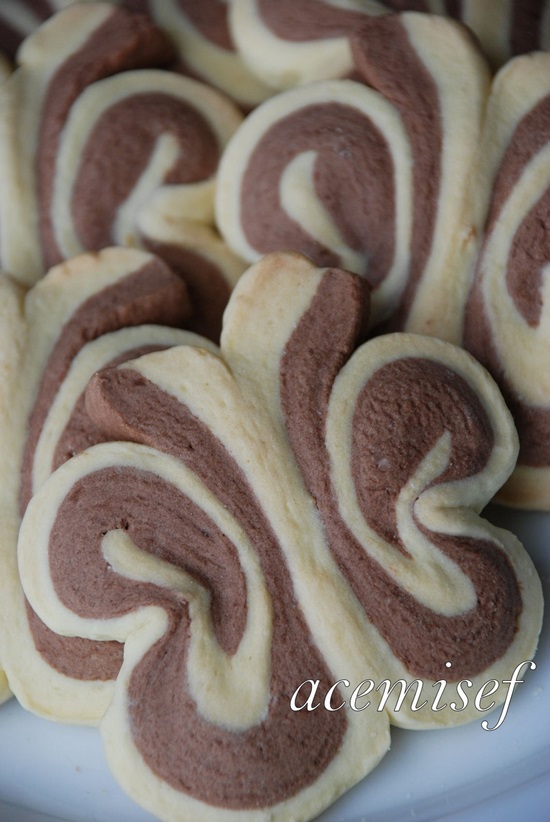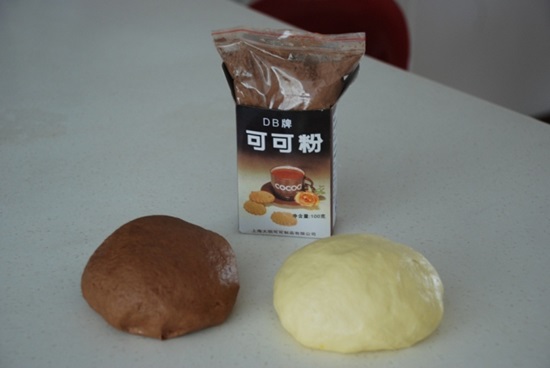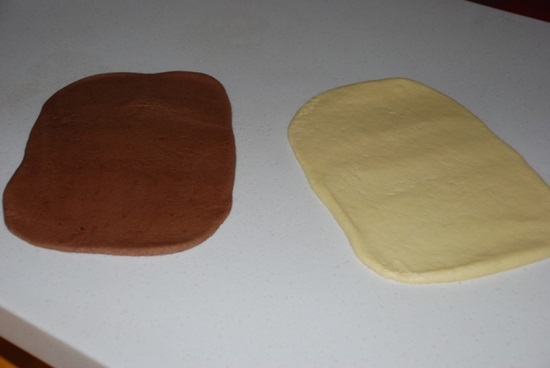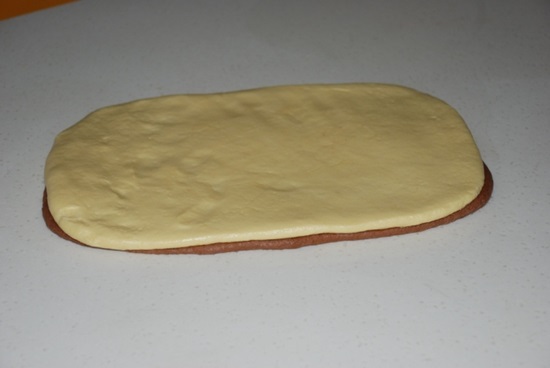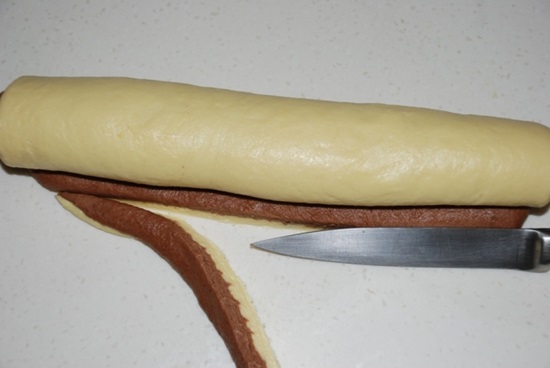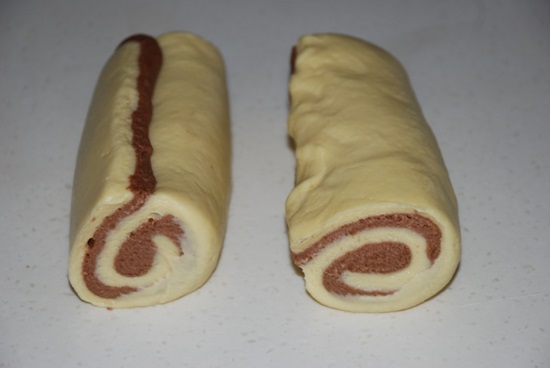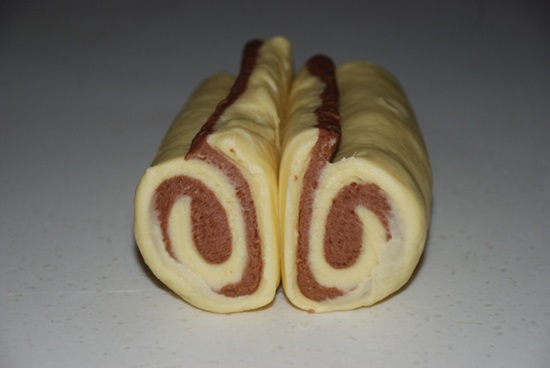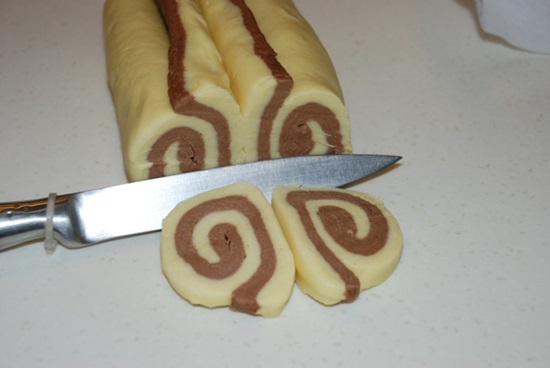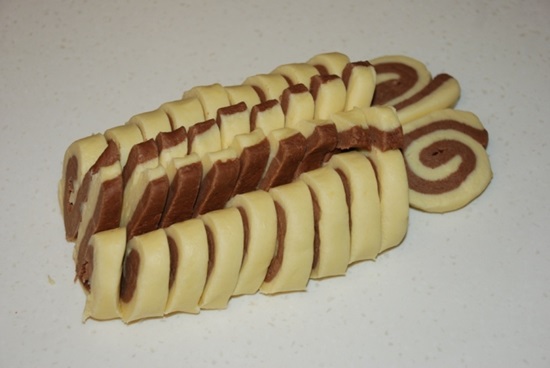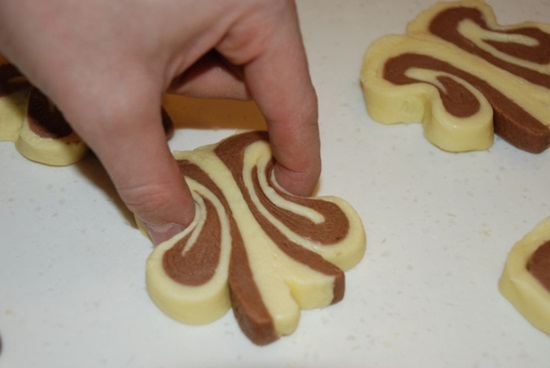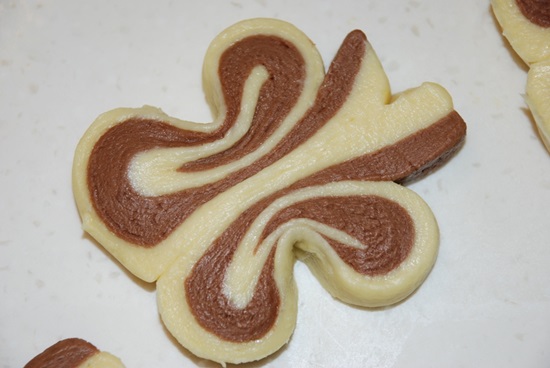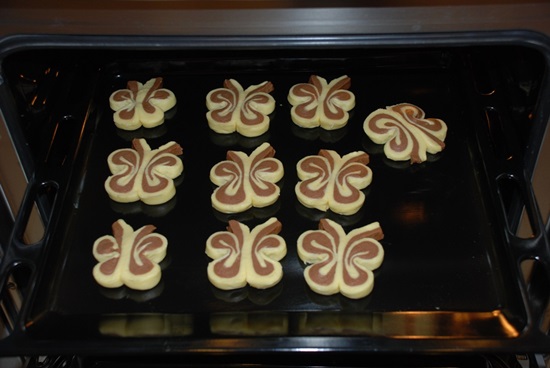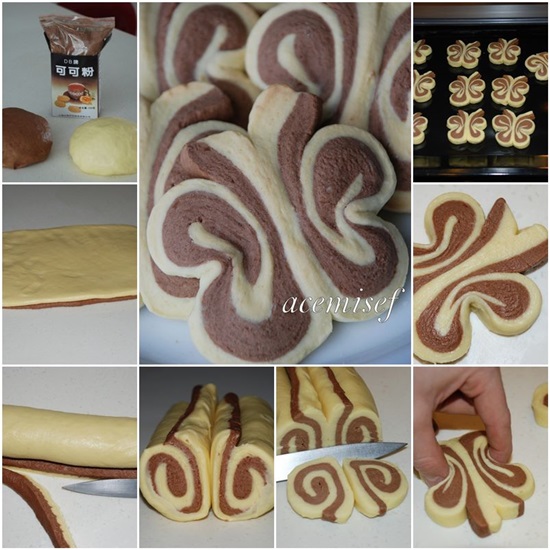 This is a very cool way to make butterfly cookies! Yummy and creative!
What you need or use your favorite of cookie recipes :
2 cups of flour;
1 cup of powdered sugar;
1 teaspoon of baking powder;
3/4 of a cup of margarine;
2 cups of flour;
1 cup of corn starch;
1 teaspoon of vanilla extract;
1 1/2 tablespoons of cocoa;
1 egg;
How to do:
Prepare cookie dough;
Divide the dough into two equal balls;
Add coco powder to one dough ball;
Two dough balls wrapped in plastic, and keep about 30 minutes in the fridge.
Remove from cooling and spread the balls into rectangles, with the cocoa layer underneath the simple one. (Be careful not to press too hard together.)
Cut slices of the roll.
Make a butterfly by pinching a piece of strip between two cut slices.
Make more butterflies in the same way and arrange them in a baking tray.
Preheated to 350 °F, bake for some minutes until brown color.
Source here