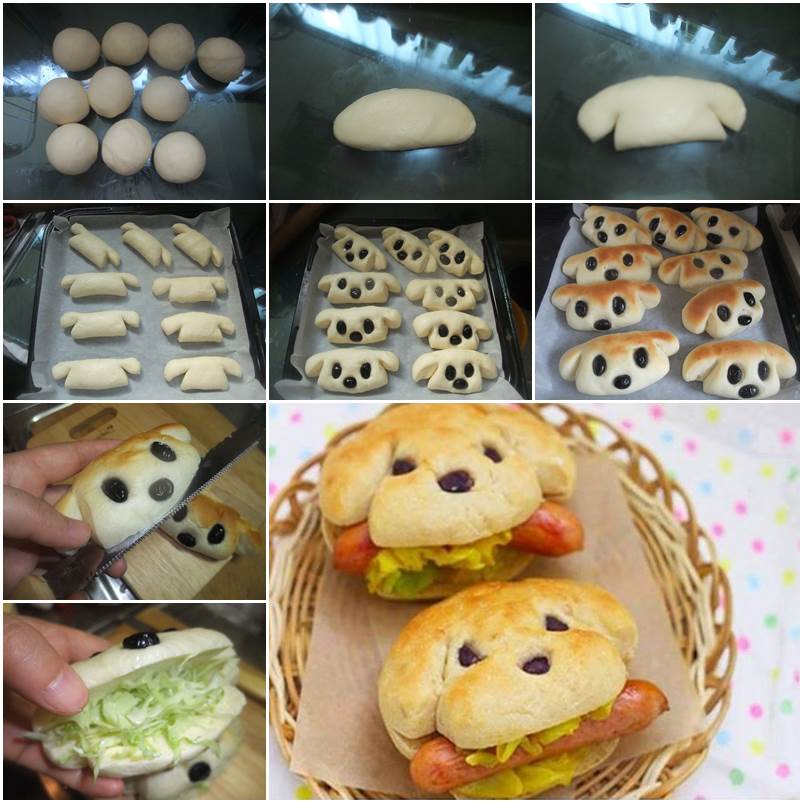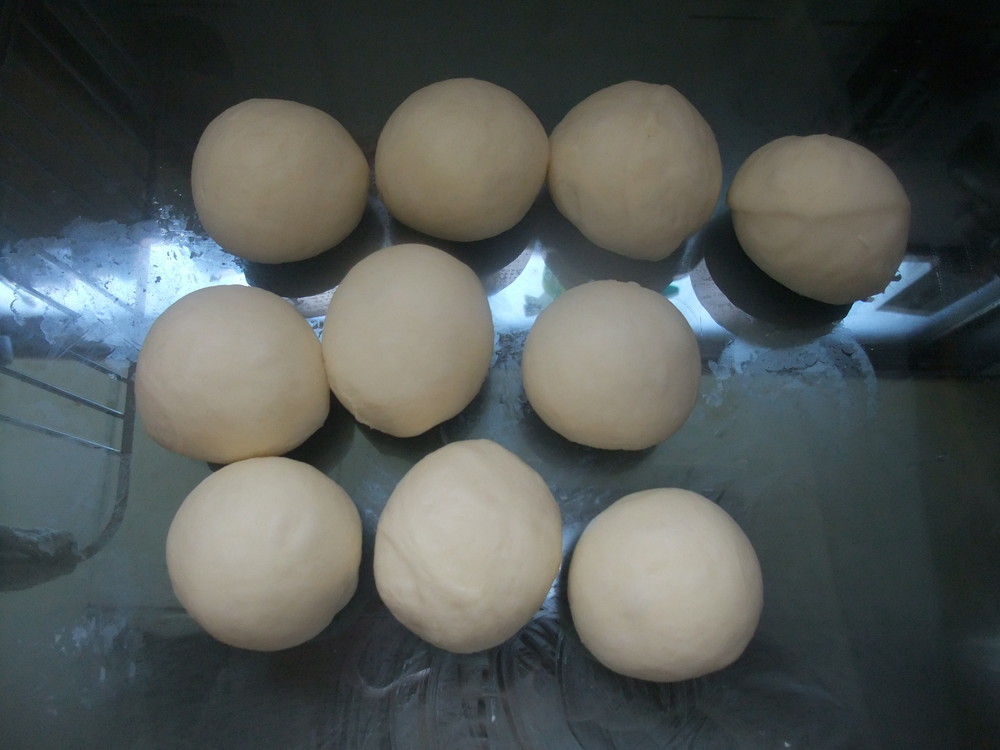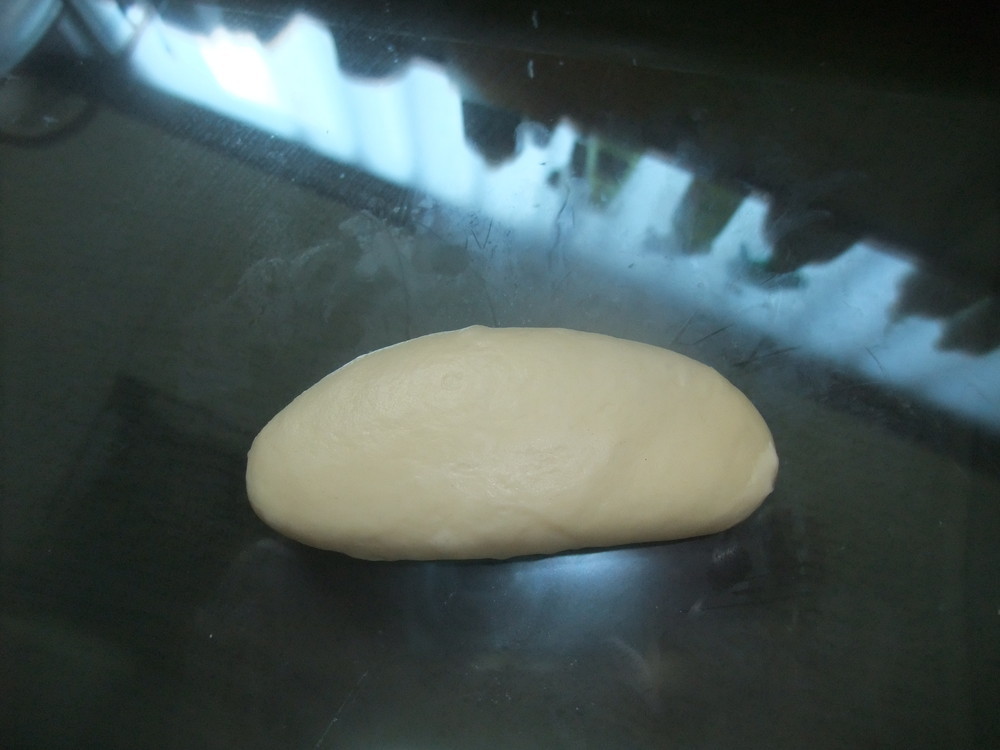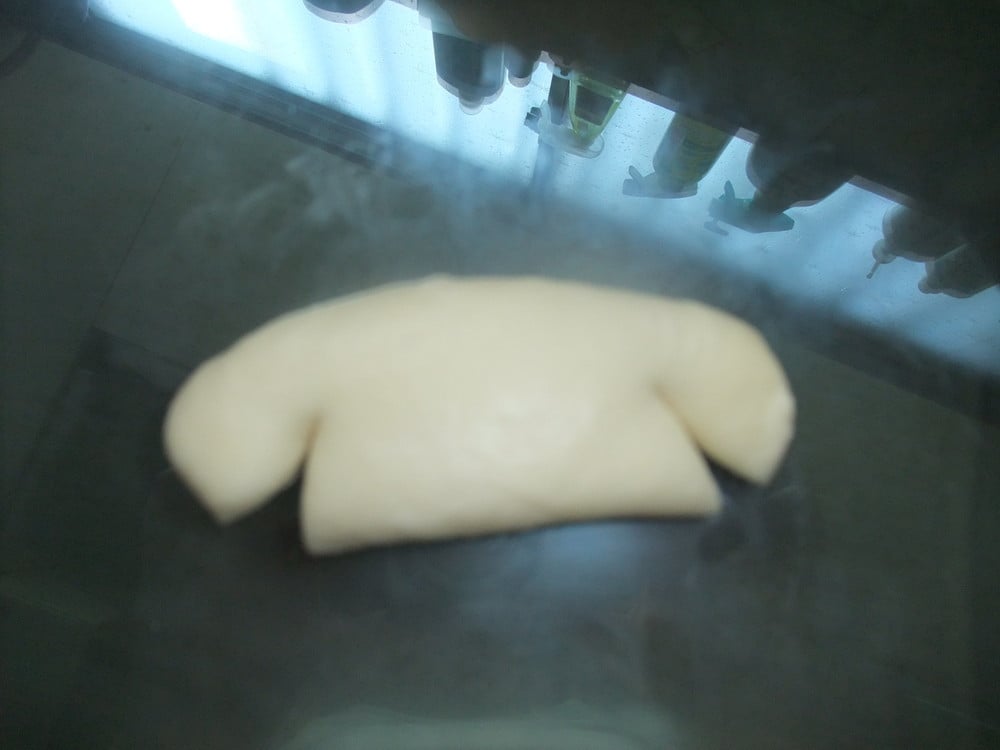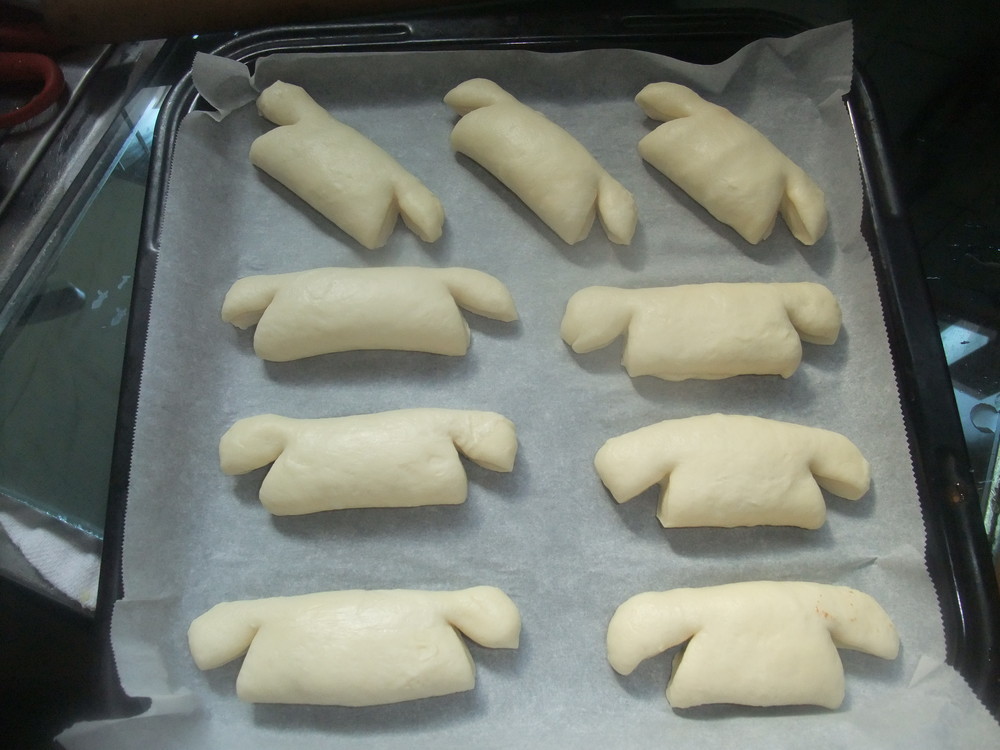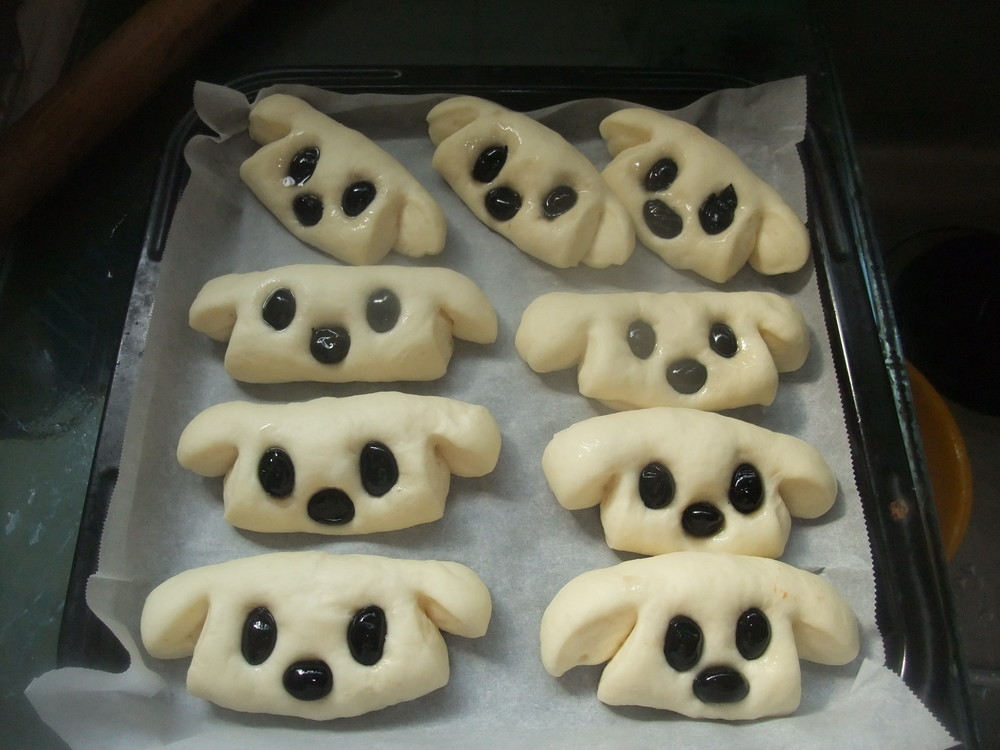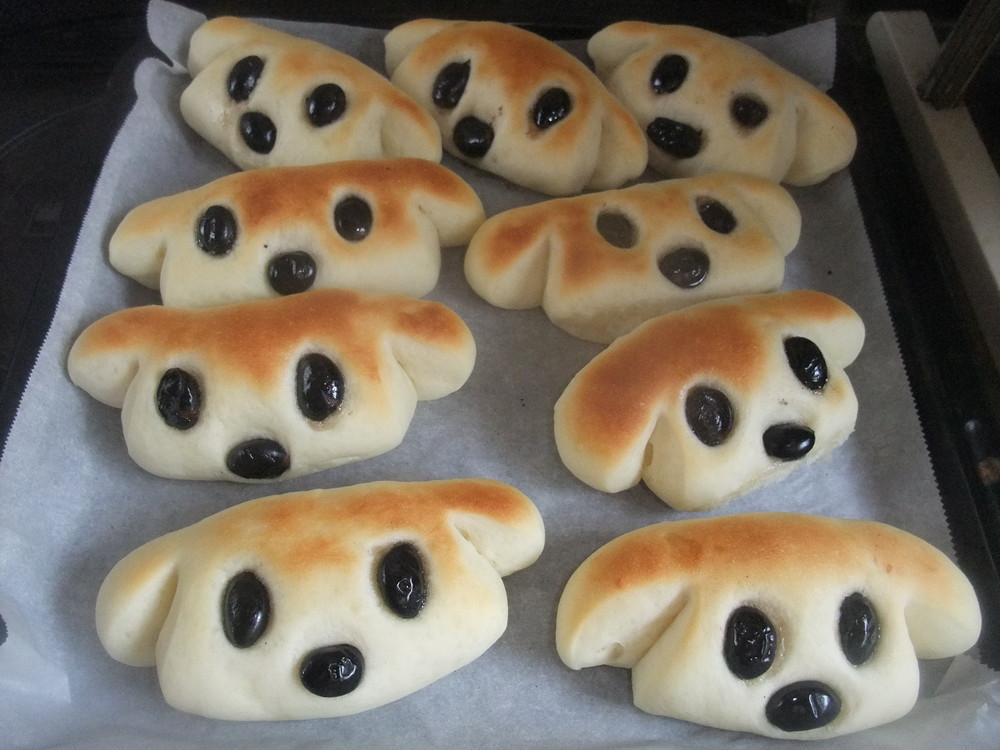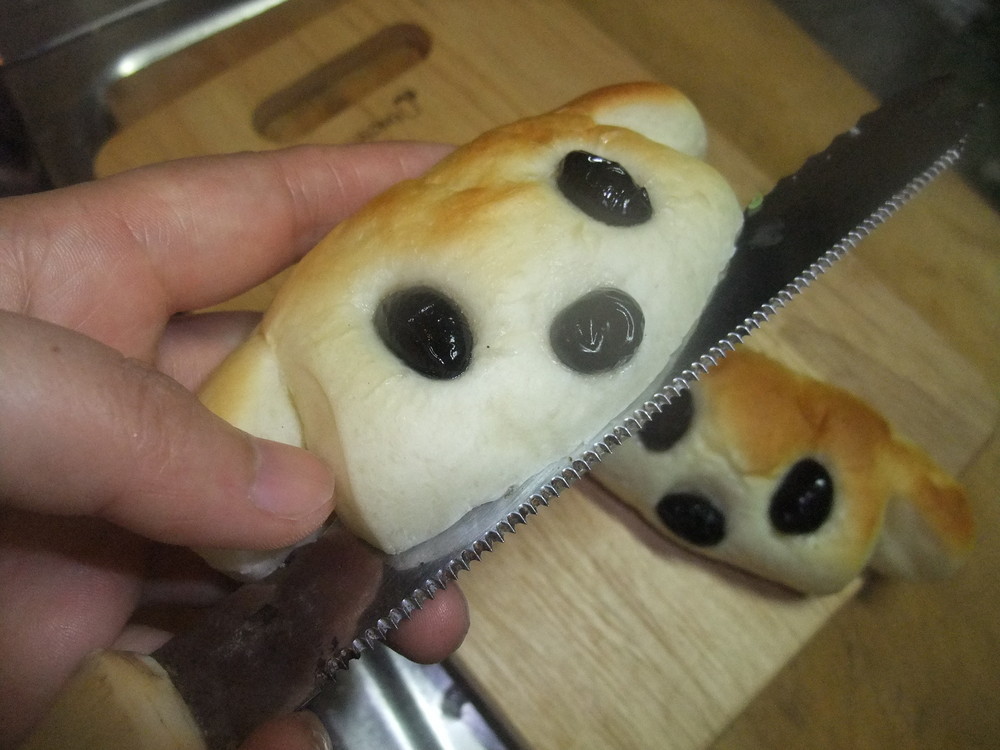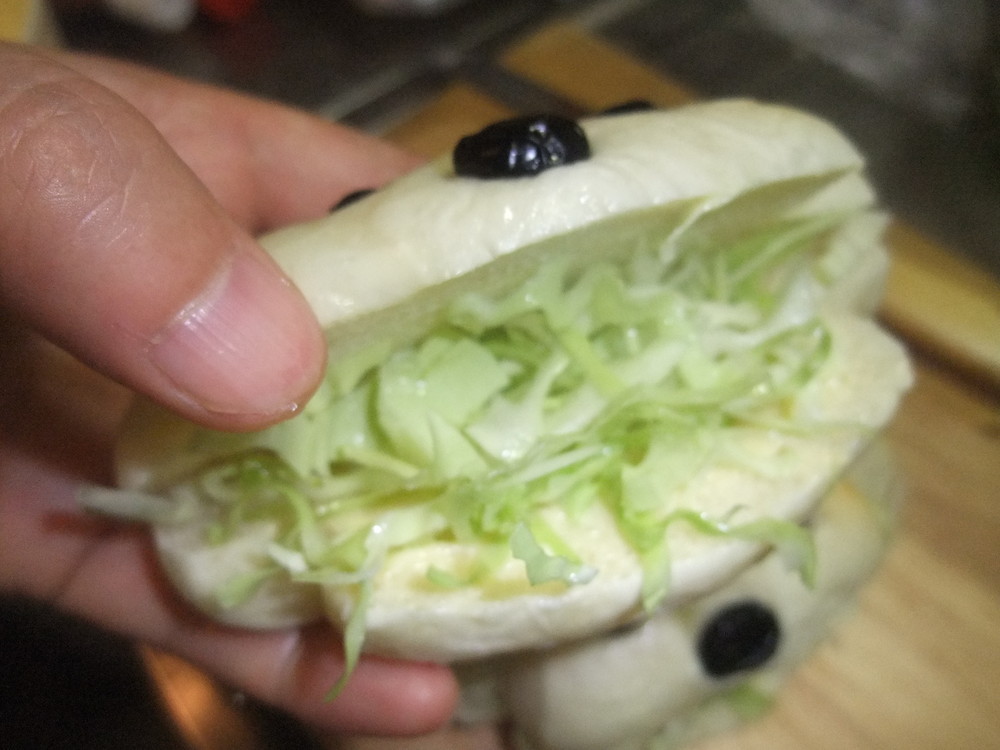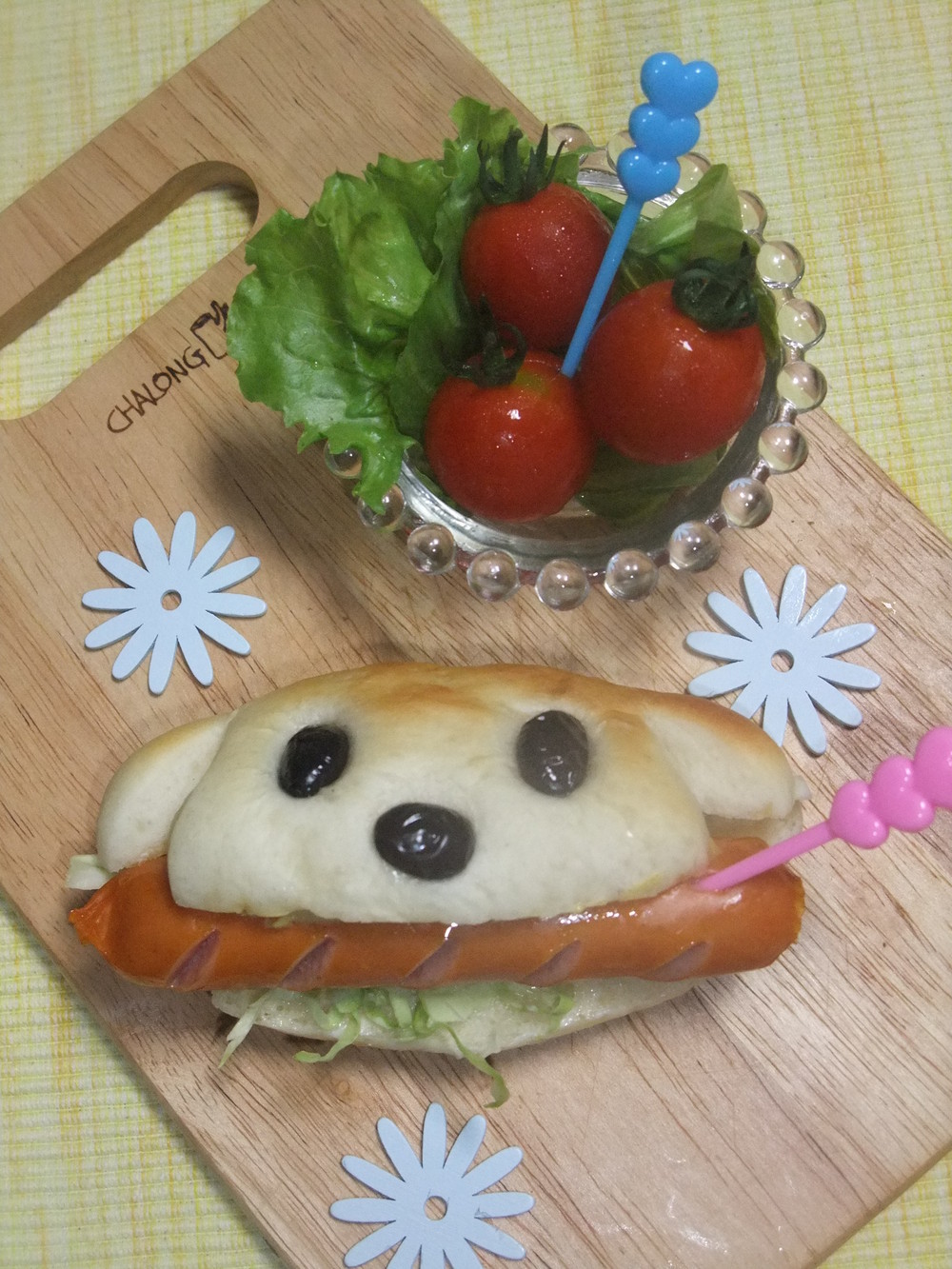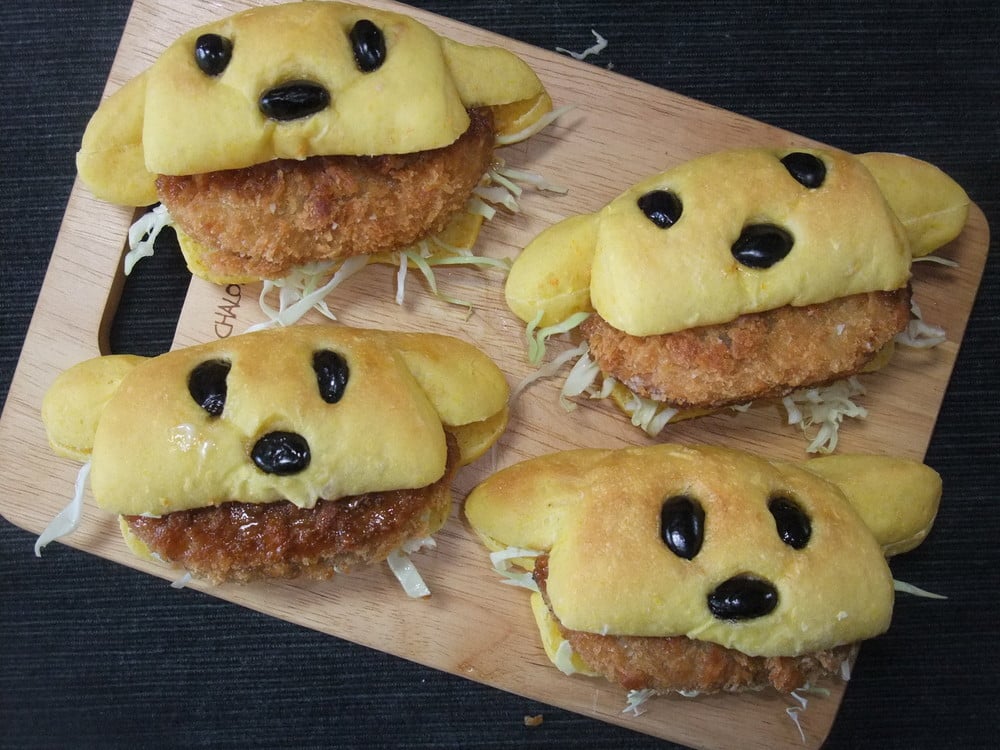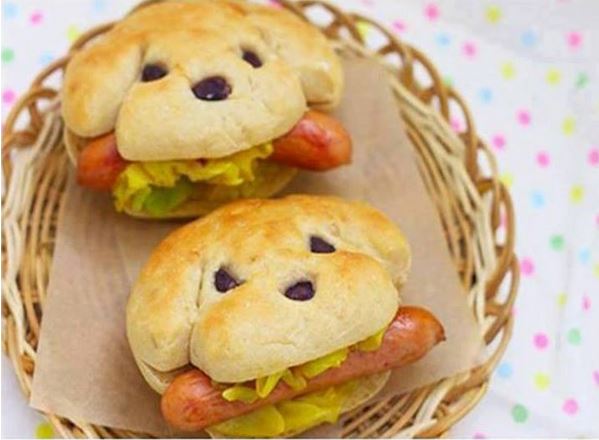 Everyone would love this sandwich. They are yummy and cute.
Recipe:
1. Make the dough from your favorite flour.
2. When it's done, push all the air out of the dough with your hands.
3. Divide it into 10 (if you make the dough with about 250 g  flour) and roll each into a ball. Cover with wet paper towels and rest for 15 mins.
4. Make each into an oval shape.
5. Cut with a knife to make the ears of the dogs, and let the dough rise until about double in size.
6. After the rise, make eyes and noses with black beans.
7. Bake for about 10 mins at 400F or until brown.