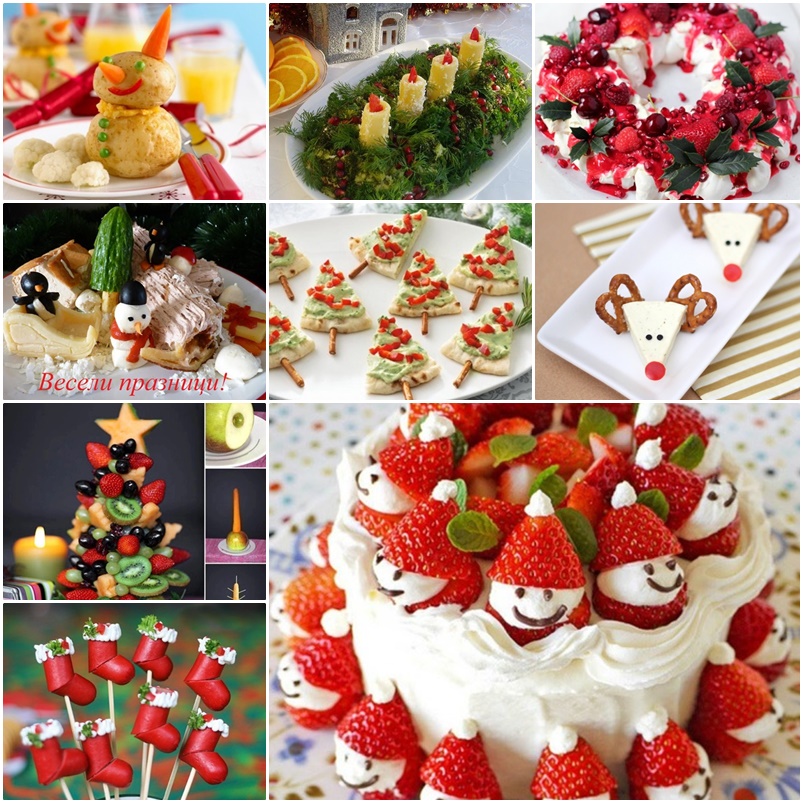 1.Cheese Reindeer
This is a super easy Christmas appetizer. These reindeer make from cheese wedge, pretzels, olive and red pepper. They are so cute, kids will love them.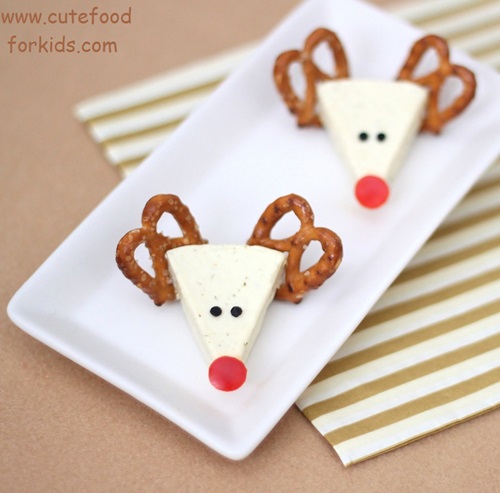 2.  Pita Tree Appetizers
It's easier than look. Make a forest of pita bread trees by topping pita wedges with store-bought guacamole. They can be made less than 30 minutes.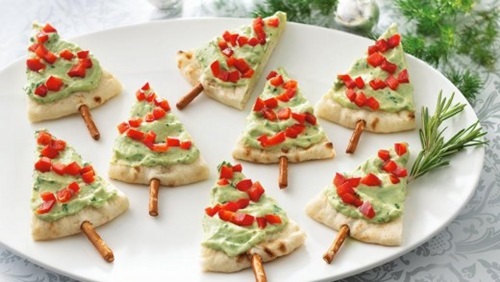 3.  Hotdog Christmas Stockings
What a creative way to make Christmas appetizers use the sausage! They are look so adorable.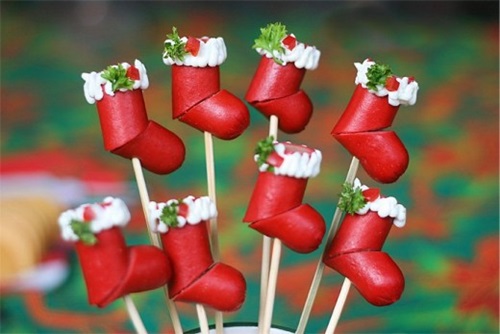 4.  Christmas Pavlova Wreath
This Christmas Pavlova Wreath looks so glam and stunning. It should be as impressive at your party. Perfect Christmas dessert!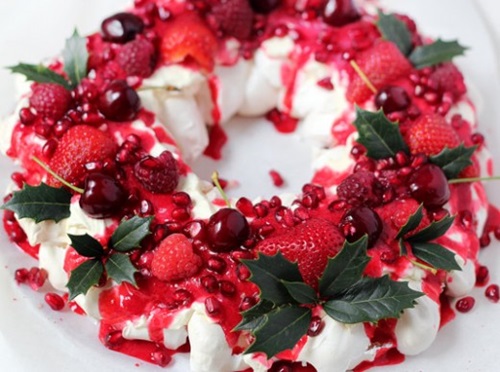 Source:
My Square Frying Pan
5.  Baked Potato Snowman
This cute baked potato is shaped like a snowman. This is a great way to keep kids eat healthy food at party. One of fun festive Christmas recipes.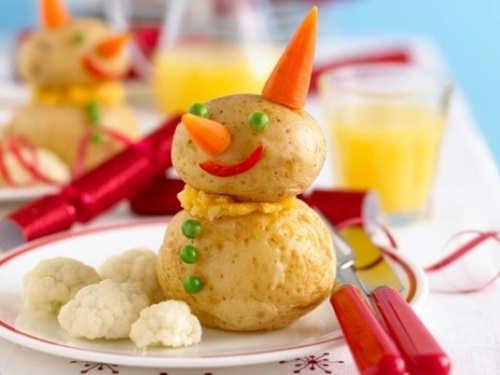 6.  Adorable Strawberry Santa Cake
This Strawberry Santa Cake looks so adorable. You can make your favorite cake, and decorate with Santa made from strawberries and cream. It is a very nice idea!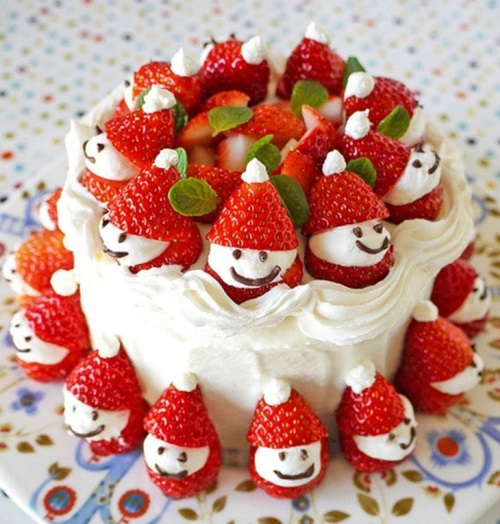 Image via pinterest
7.  Colorful Swirl Cookies
These super colourful swirly sugar cookies are sure to impress your guests.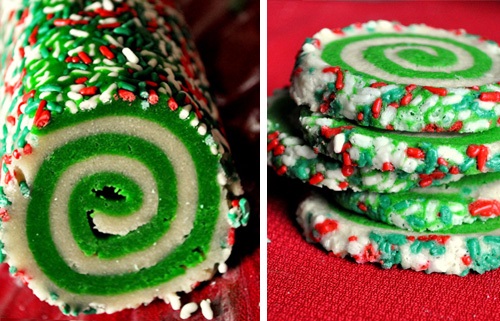 8.  Candle Decorated Christmas Salad
Your favorite salad covered with grated cheese. The "candle" is made from a piece of yellow cheese . The "flame" and the "bow" are cut from roasted red pepper, and then fresh parsley leaves and small carrot pieces are added to finish off this Christmas salad.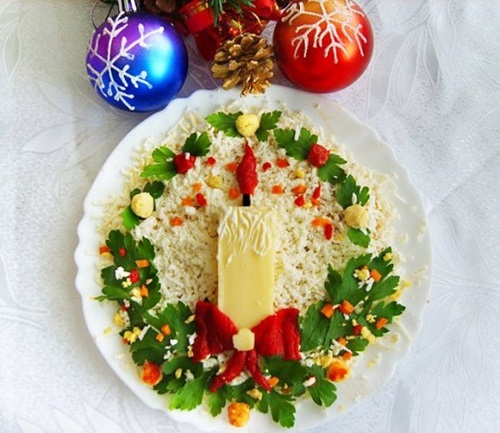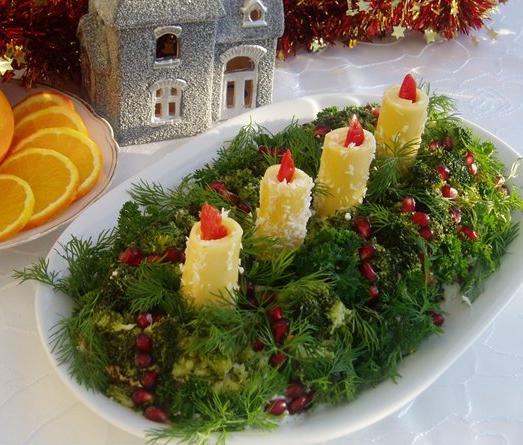 9.  Fruit Christmas Tree
That edible fruit tree is the most gorgeous thing. Health and yummy!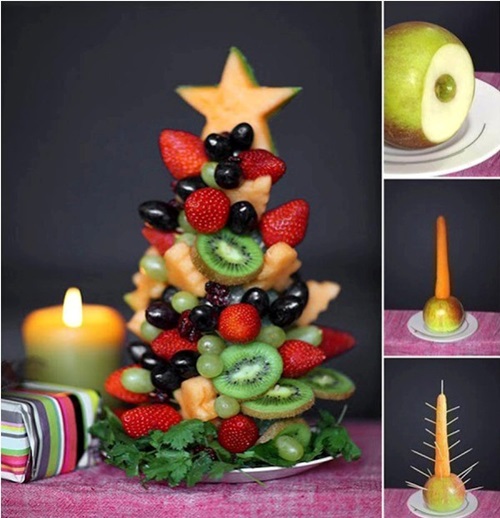 Image via pinterest
10.  Christmas Story Appetizer
 It's such a creative idea to make Christmas story appetizer with olive penguin, cheese  sled and bread house etc.