It's such a creative idea to transform an old jean into a gorgeous dress. Try and enjoy.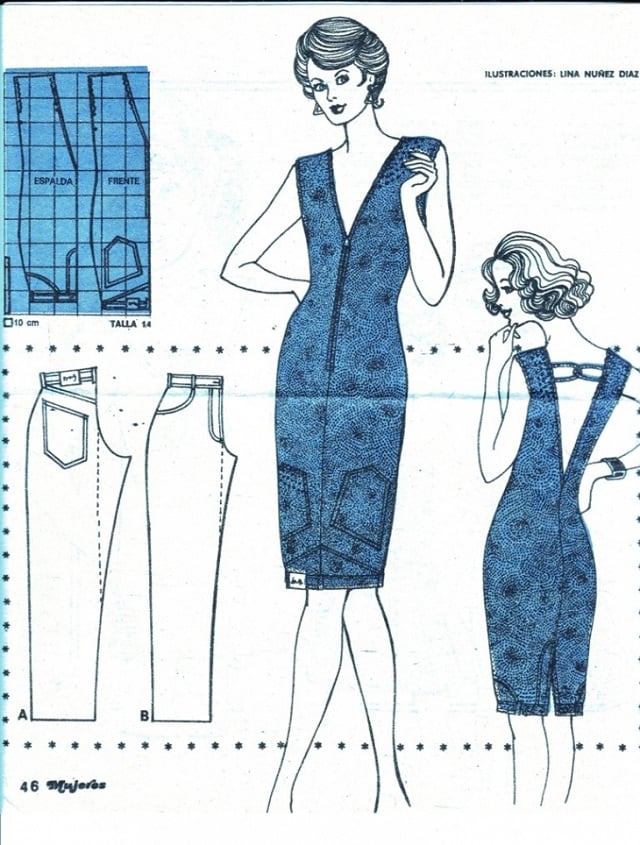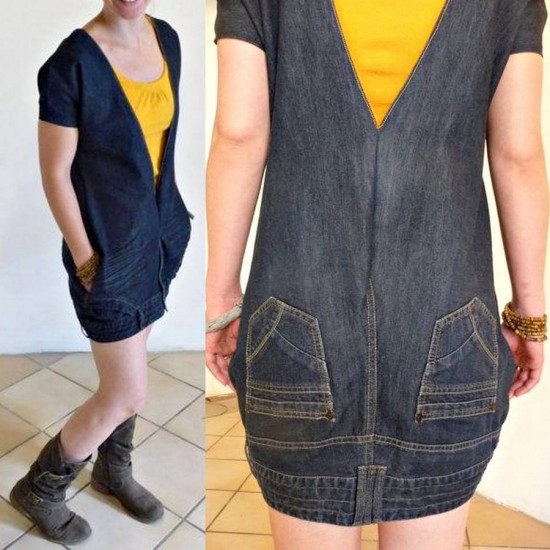 You will need:
old jeans;
scissors, needles, thread;
sewing machine.
Directions:
Start by undoing the inside seam and the one uniting the crotch.
Use the scissors to cut down the inside angle that normally covers the inside area in between your legs.
Undo the exterior seam from the bottom up of each crotch for the armpit area of your dress.
Try the pants on like a dress, upside down, fixate it with some bobby pins,
Sew with the sewing machine.